Chelsea and I met WAY back in her college days (I was a drop out by then) AND  she was one of my first test subjects when I got my very first camera almost 6 years ago. She was such a trooper then and just as great to have in front of my camera now. Walter is so much fun to be around and had NO problems making his future bride laugh. We decided to hit up a few movie theaters in Austin, TX because they are BIG movie buffs. Typically on Fridays they go see a movie at The Ritz Alamo Drafthouse or The Paramount and then head over to Barbarella's to dance the night away to the awesome 80's!! How much fun? I am so jealous of those date nights and will totally be stealing that idea next time we can get a babysitter!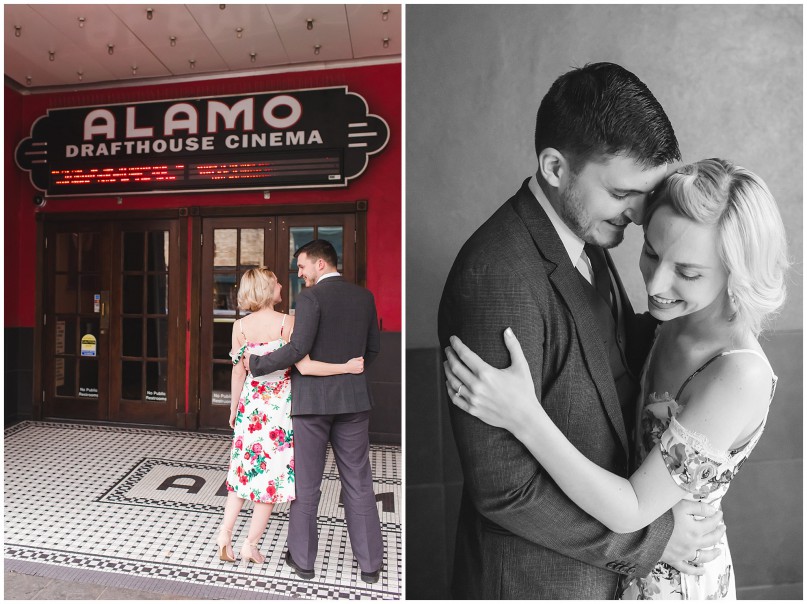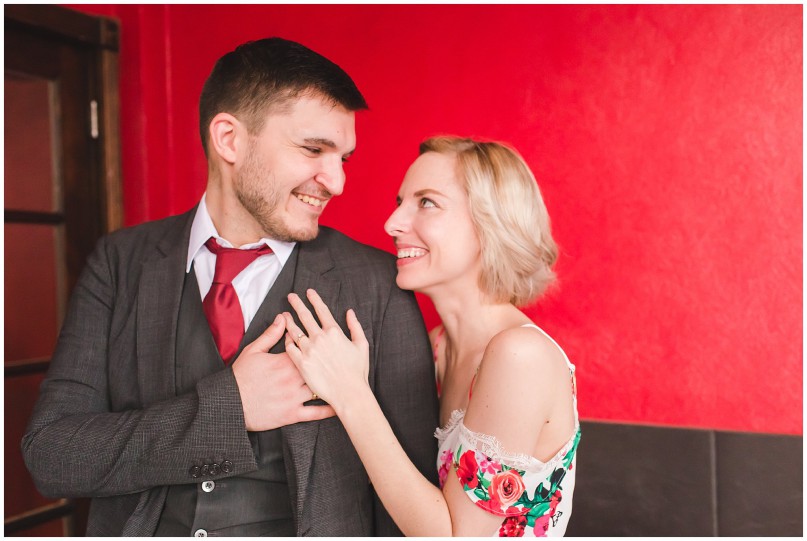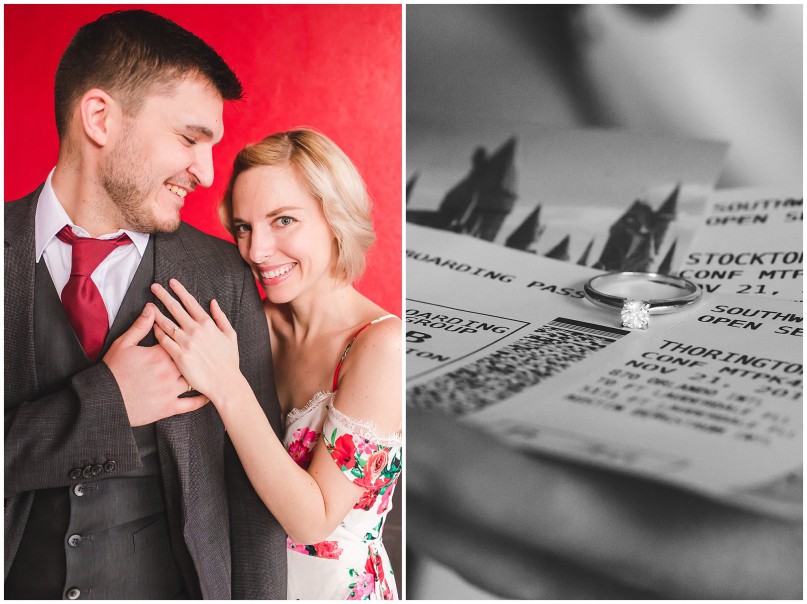 Walter actually proposed at The Wizarding World of Harry Potter during a vacation together over the holidays. Here I am again…super jealous!! I am just gonna have to make Jacob propose to me all over again when I finally get to go to The Wizarding World of Harry Potter.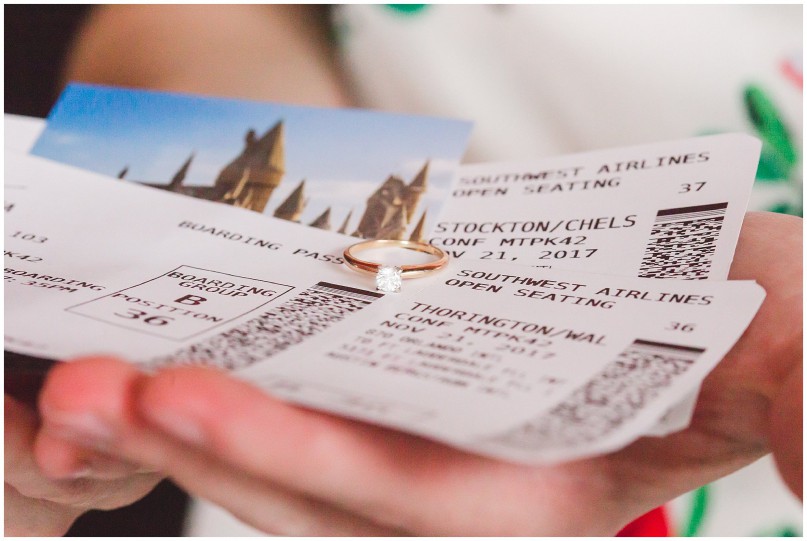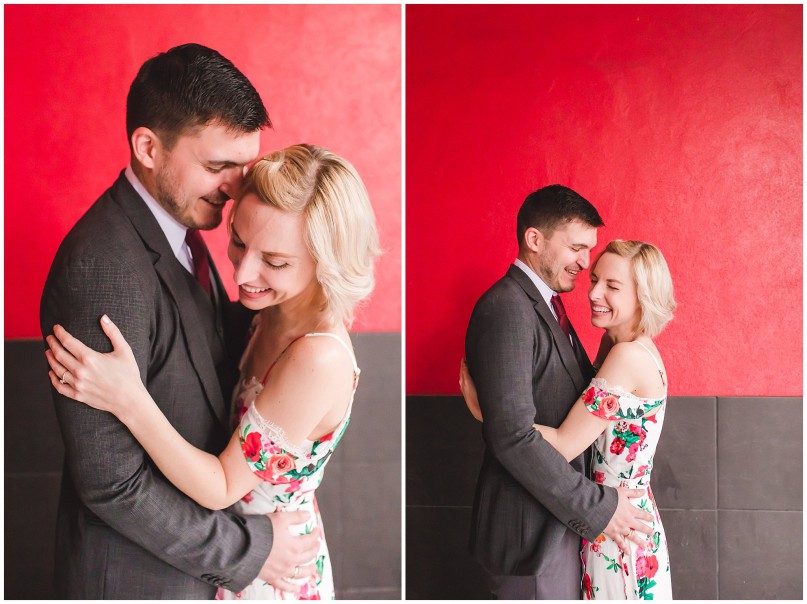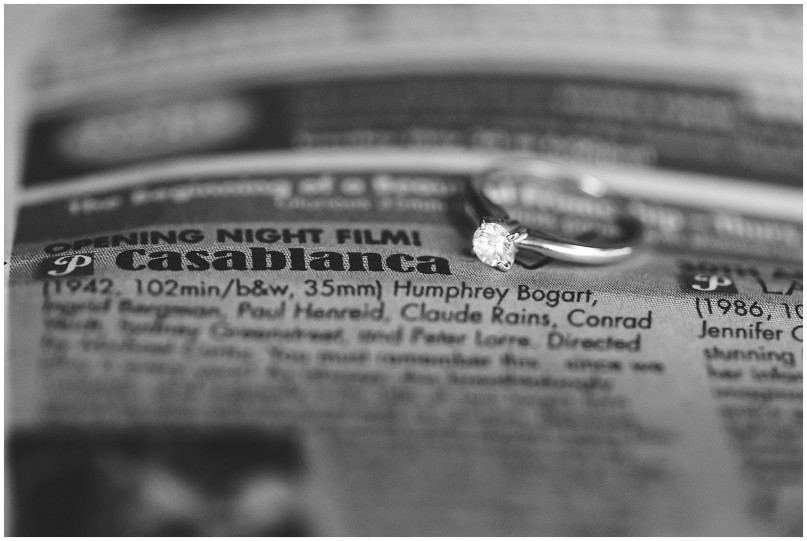 Walter looks super sharp in his suit! His tie really brought his outfit into coordination with Chelsea's dress.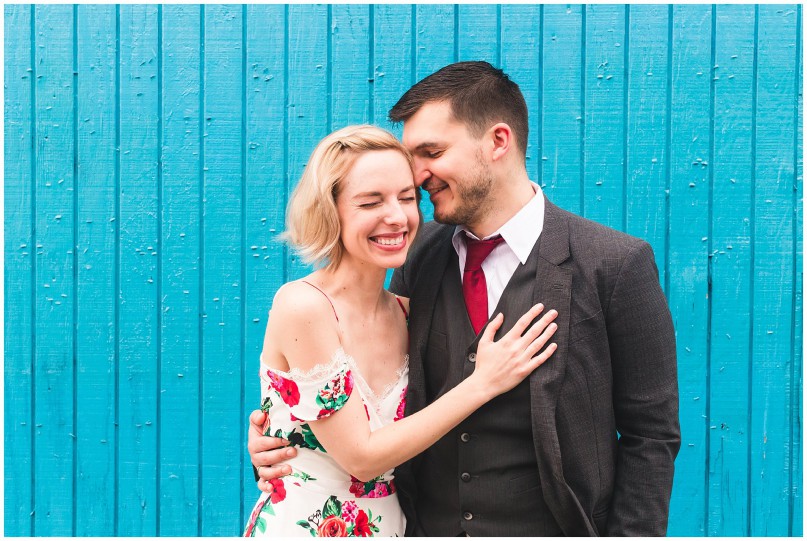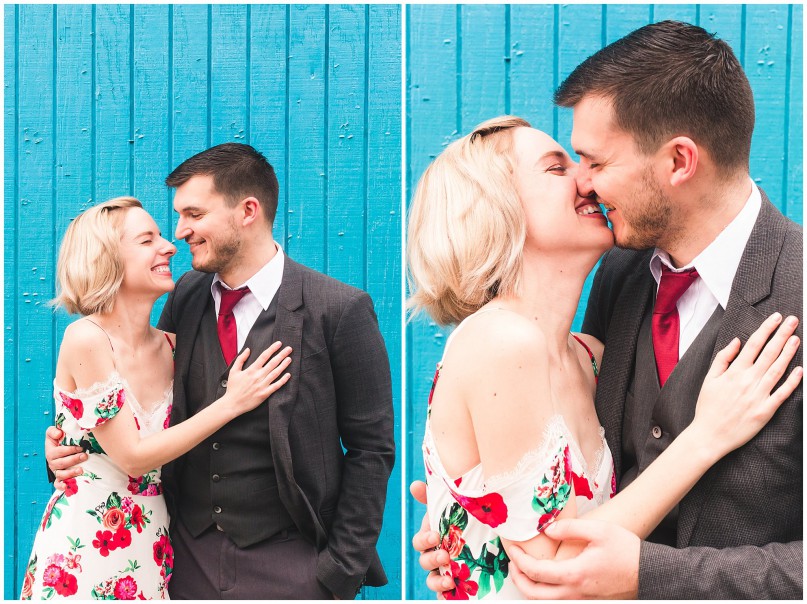 Oh, how much fun is this photo? The photo right down there is actually a "replicate" of  a favorite album cover. Can you guess which album? I think these guys really hit it out of the park and look SO good doing it!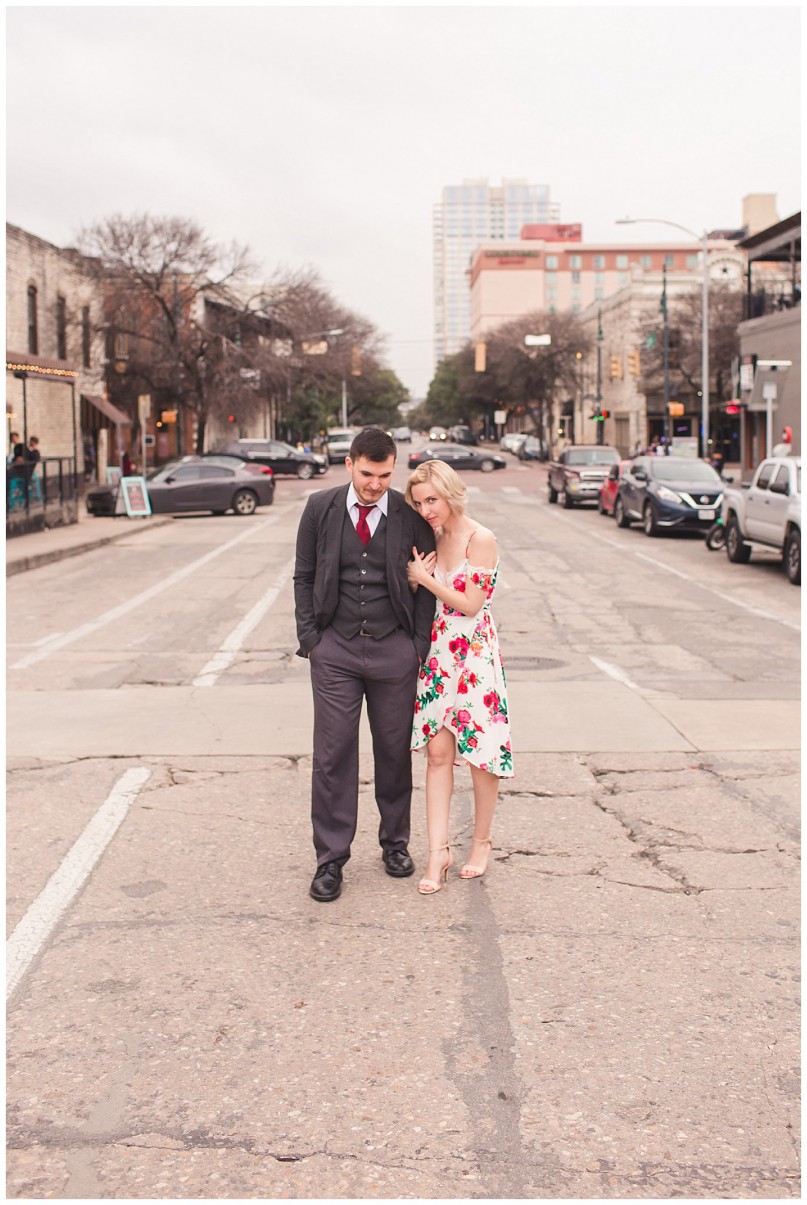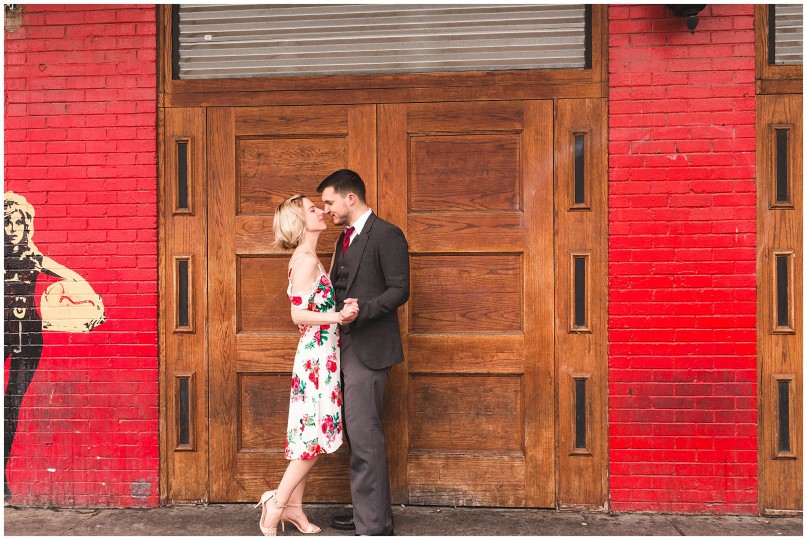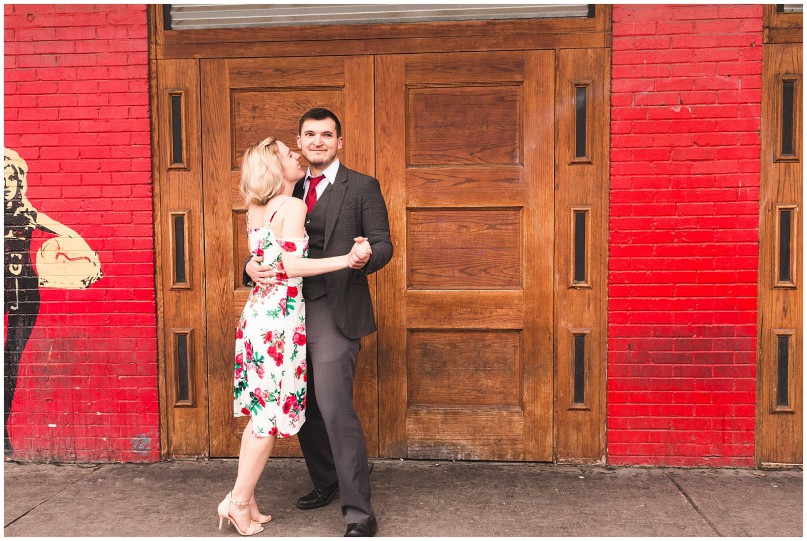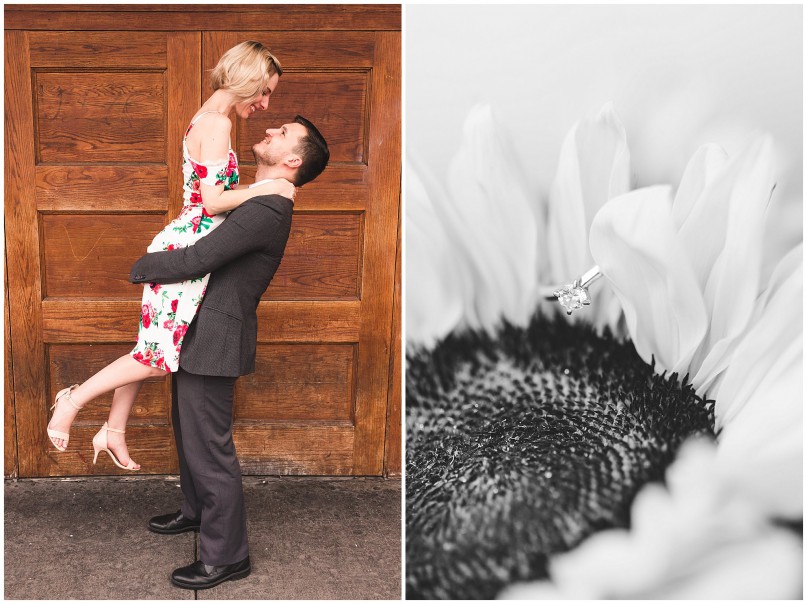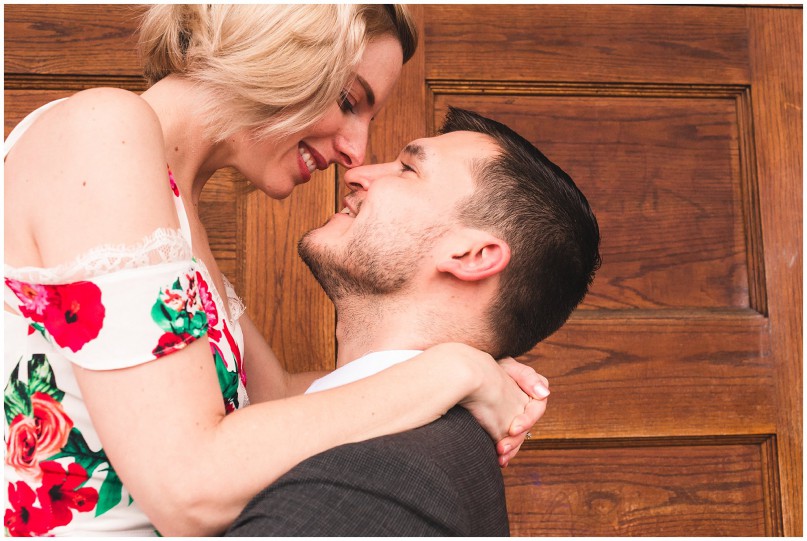 Oh, I just LOVED that Chelsea brought flowers to the session. It totally adds an extra element and these sunflowers just perked everything up! It was over cast that day, so the sunflowers helped brighten up the photos and the mood. You will get to see more of them because Chelsea is using them for their wedding.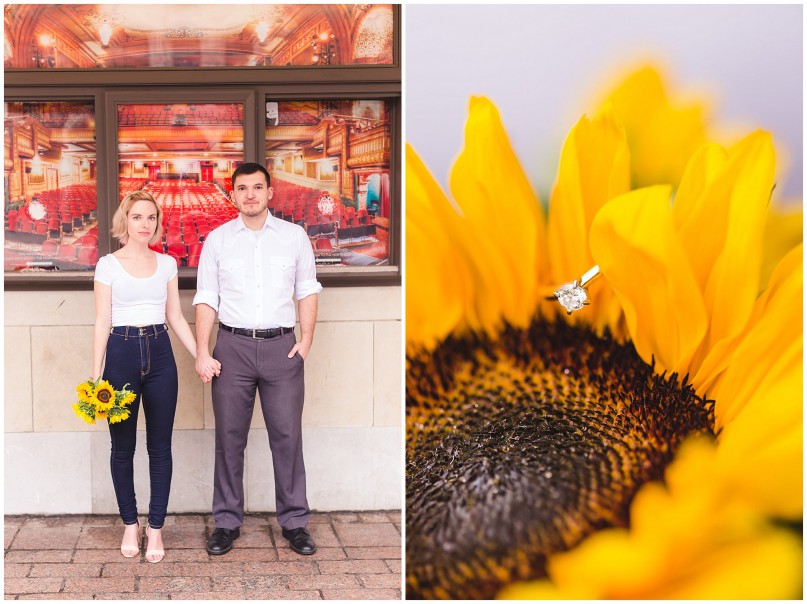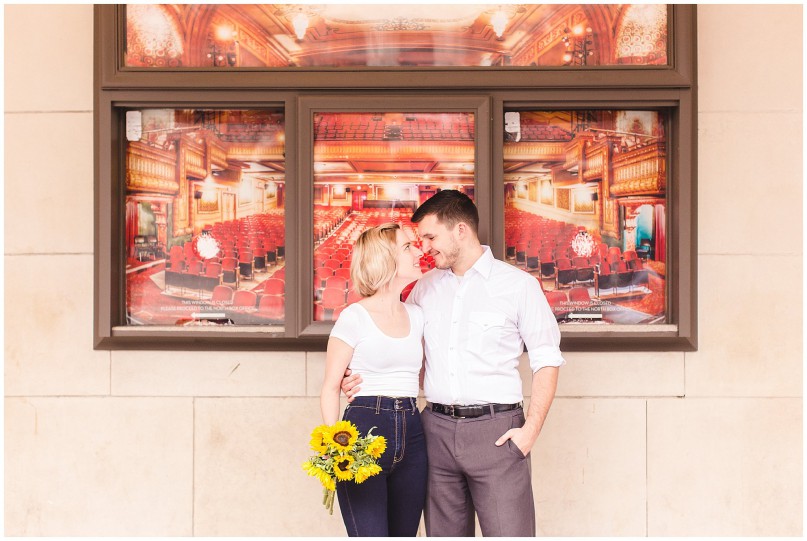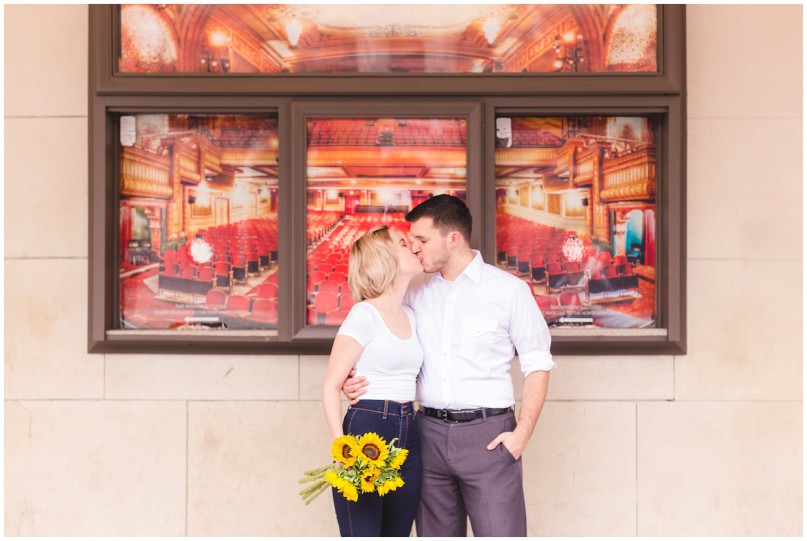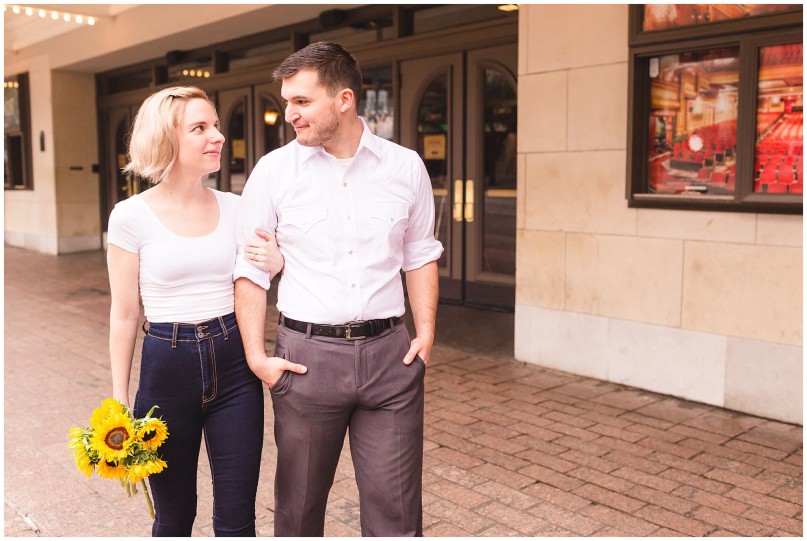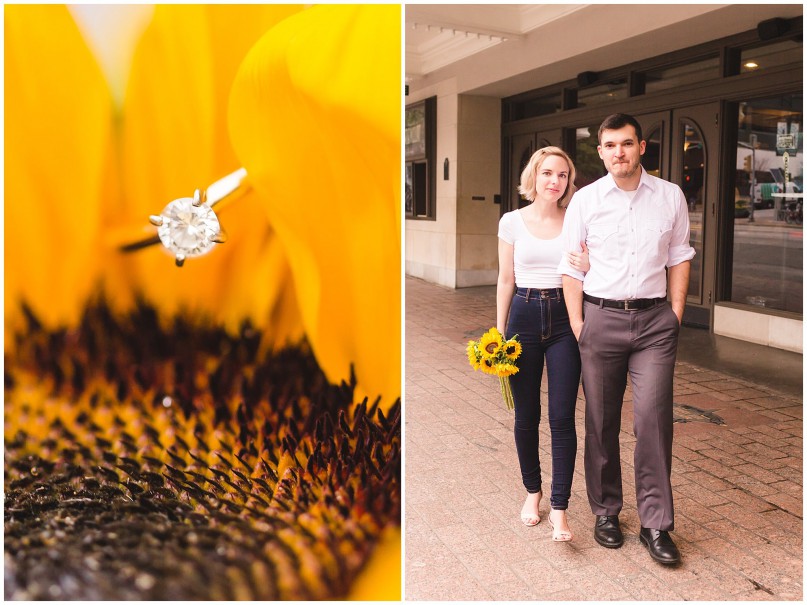 Gosh, Chelsea you are gorgeous! I mean, like, really gorgeous!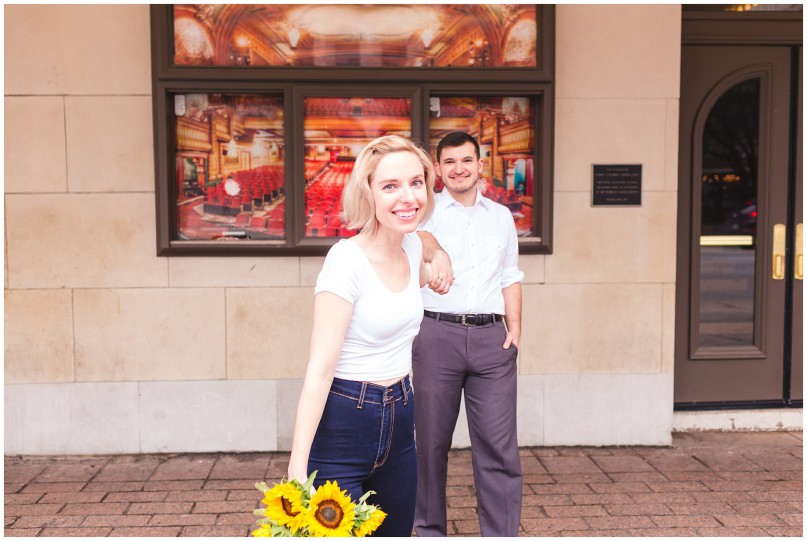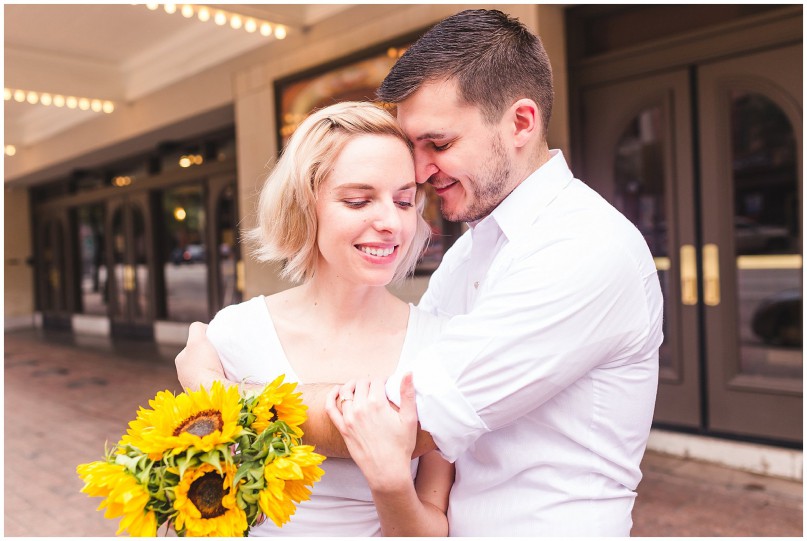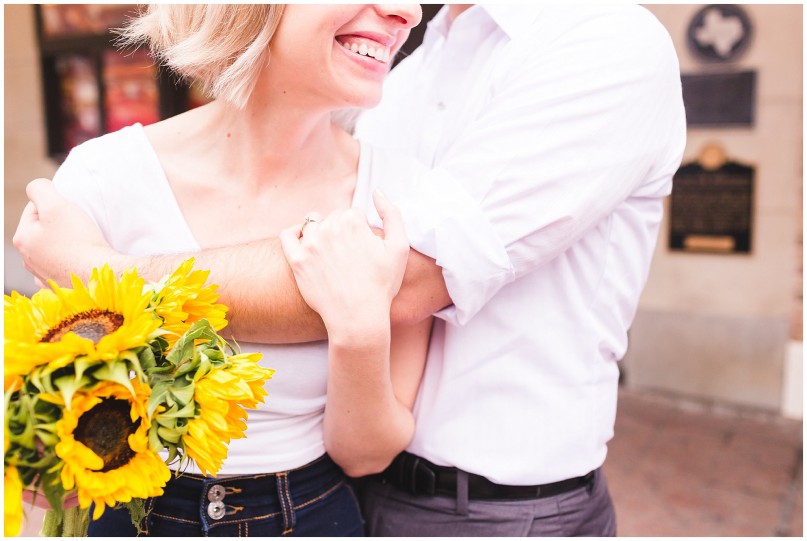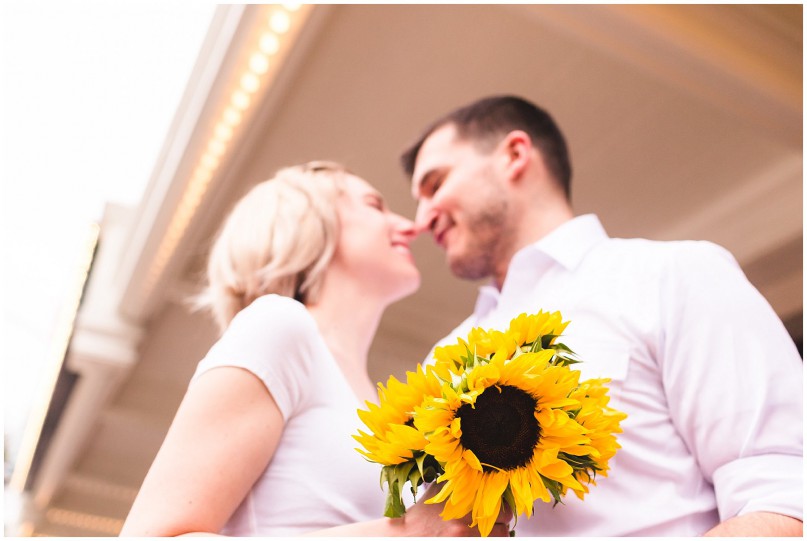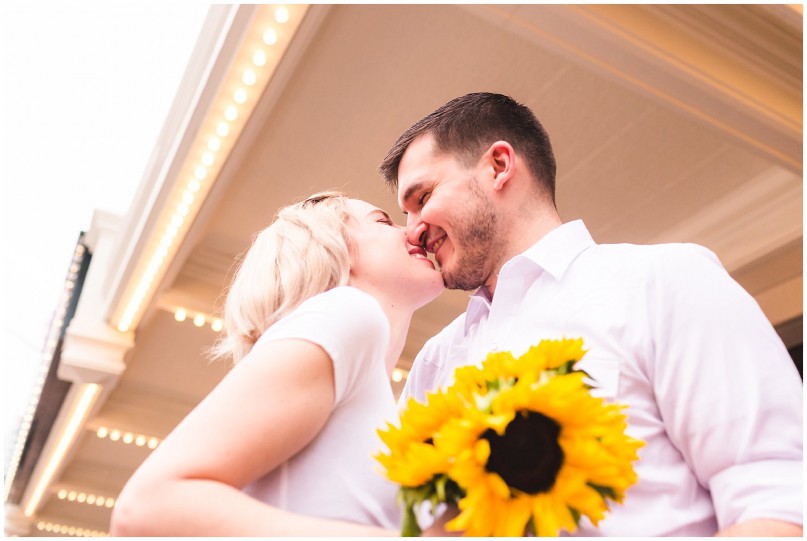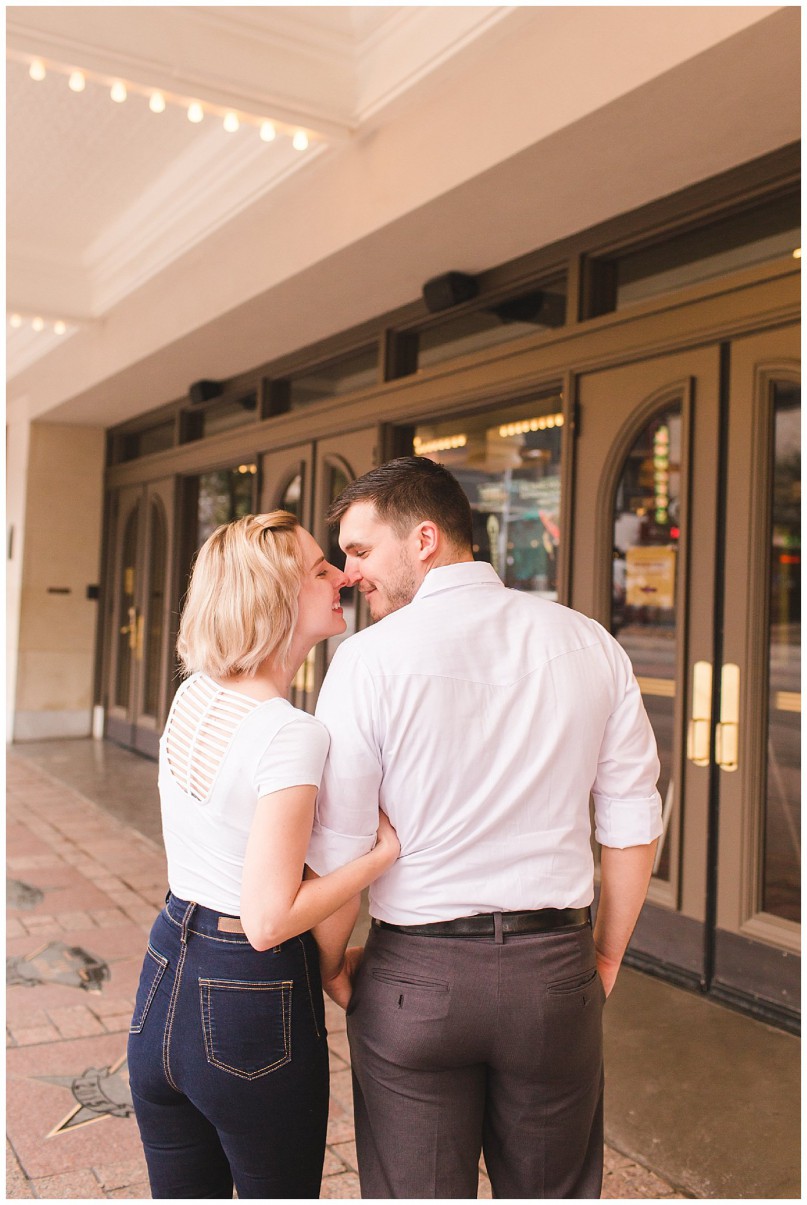 You guys I am so excited for your wedding and am counting down the days to April!