To get to know my couples I tend to ask them some quirky questions. It helps me get a feel for the REAL them and not just the couple who is in the middle of wedding planning. I found out that these two were seriously made for each other. It's hard to say which one is the "better half" because they are both so silly, genuine, and fans of all things Marvel! Selya is Torian's "Girl Next Door". Literally! Not just in her sweet disposition but the fact that they lived houses away from each other and only found out on their first date. Talk about a small world. OH! Not to mention the way Torian looks at Selya in these photos will give you #couplegoals. I will point it out later in the post. 😉
I was a little scared about this engagement session because it was PRETTY chilly! As a natural light photographer, I kinda hate dreary cold days for a photo session. This fun couple picked the Botanical Gardens in San Antonio for their session and it has these conservatories filled with warm air and tropical plants and flowers. Which saved it all! We bounced from each conservatory and it was like we got to travel to all these different places for photos! We have tropical, dessert, and then just had some fun outside in the parking lot.
Funny story about that…so we were having so much fun we kept the photos going in the parking lot WAY passed the closing time of the Gardens. Well, we thought we were locked in! We looked around and the gates were closed and no one was around! I felt SO bad! To top it off it was Selya's birthday and I felt like I was ruining her birthday. Lucky for us the security guard came by and informed us that if you drive close enough to the gate it auto opens for you. FACE PALM.
I had such a blast with this couple and finding out they are big nerds just like me! I can't wait for their big day and am happy to share this post!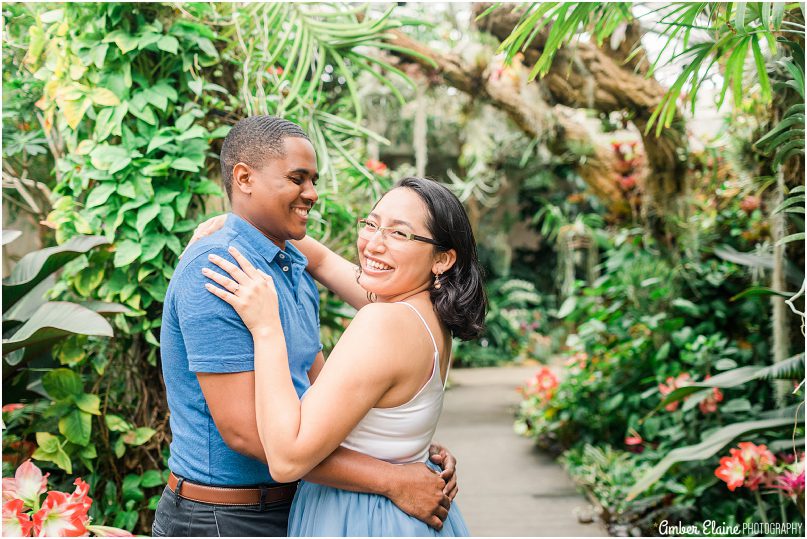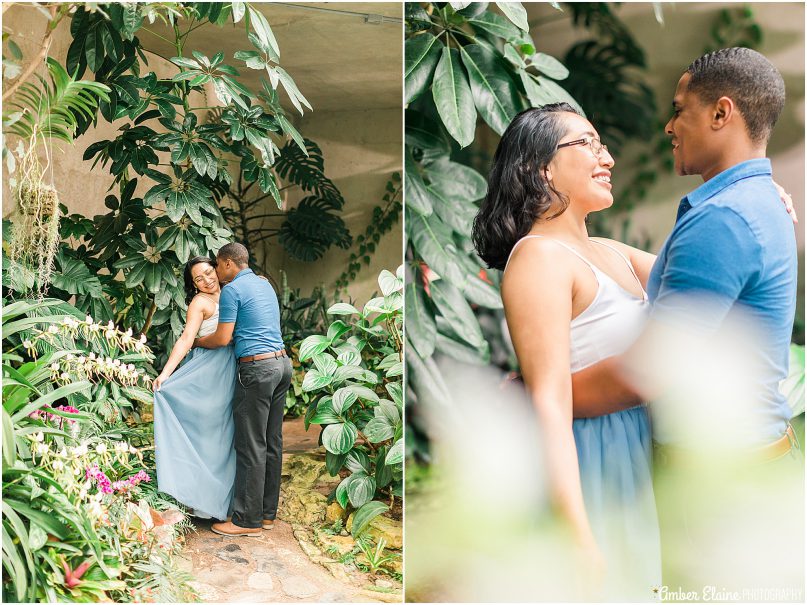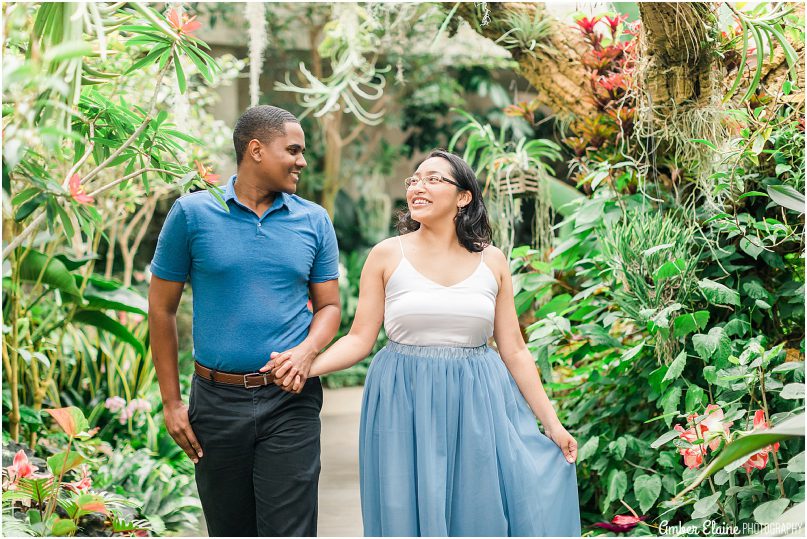 Torian is a nuzzle champ!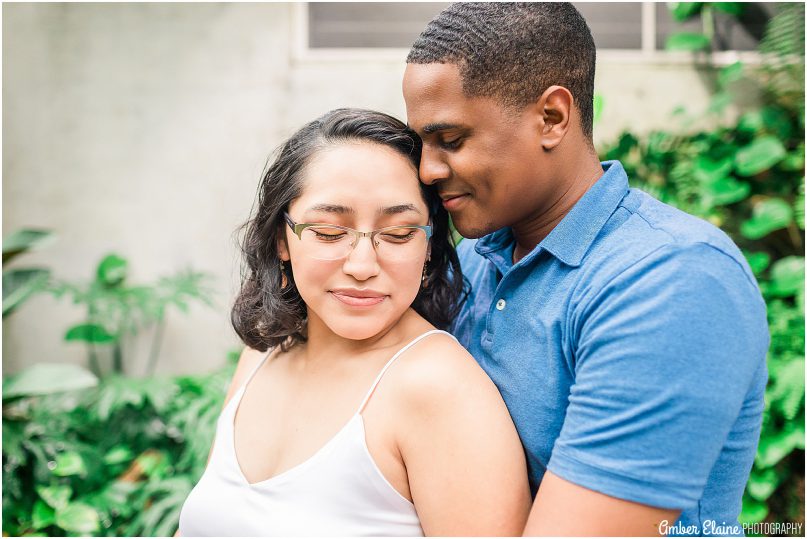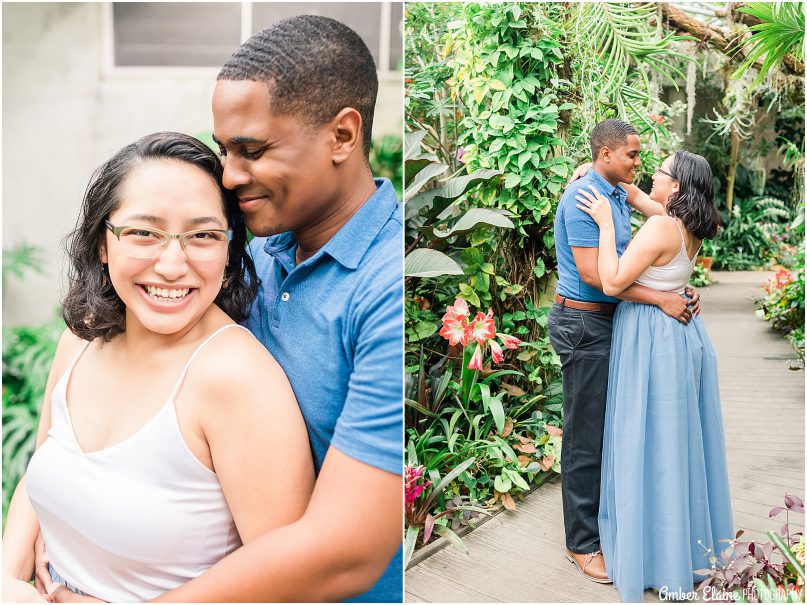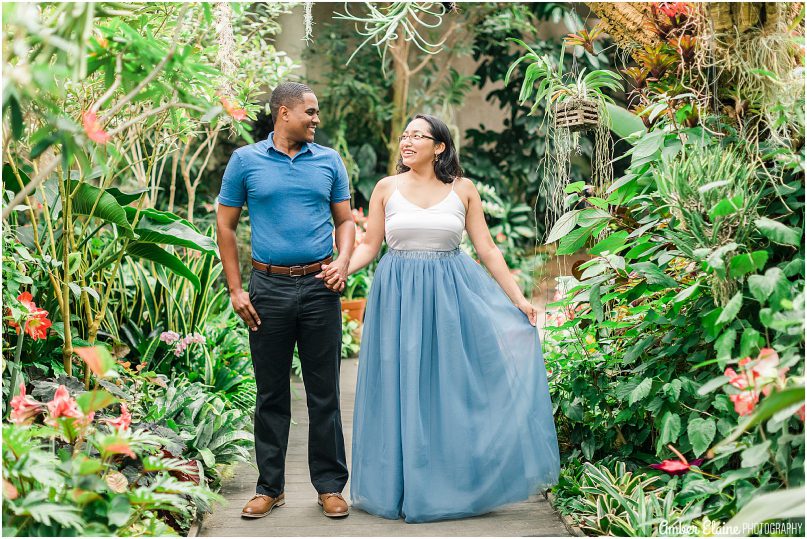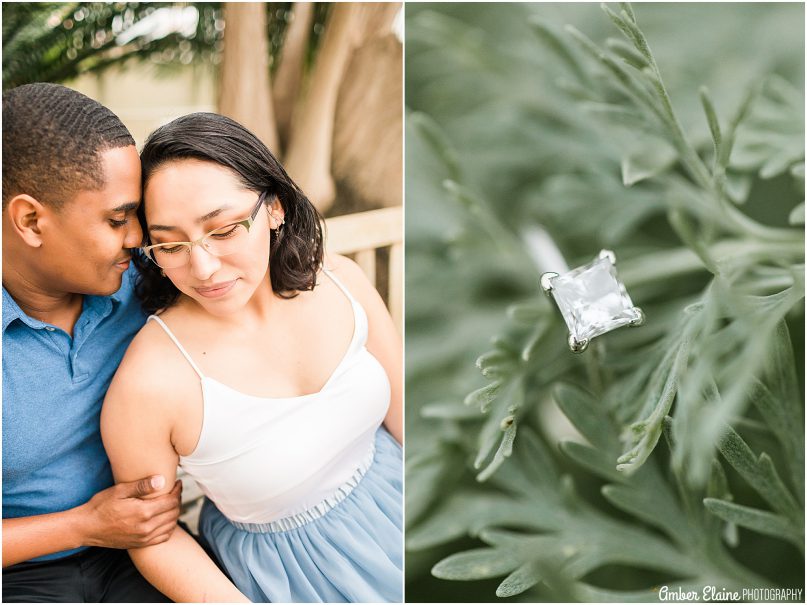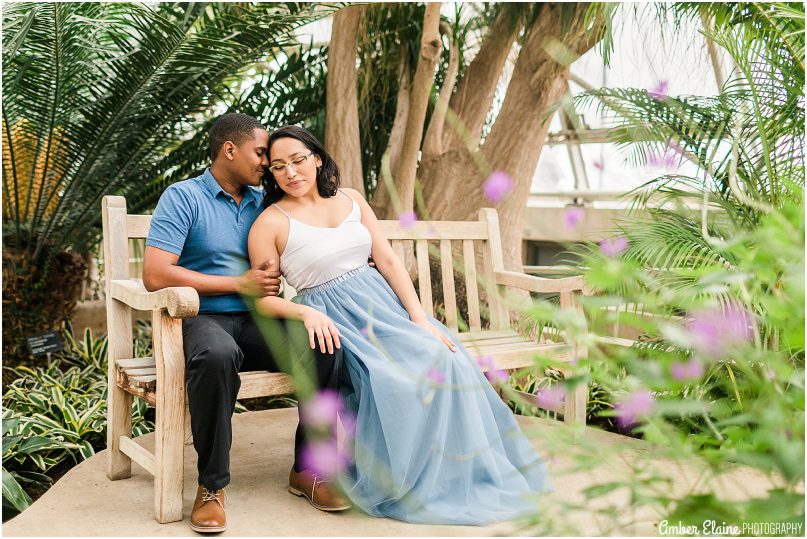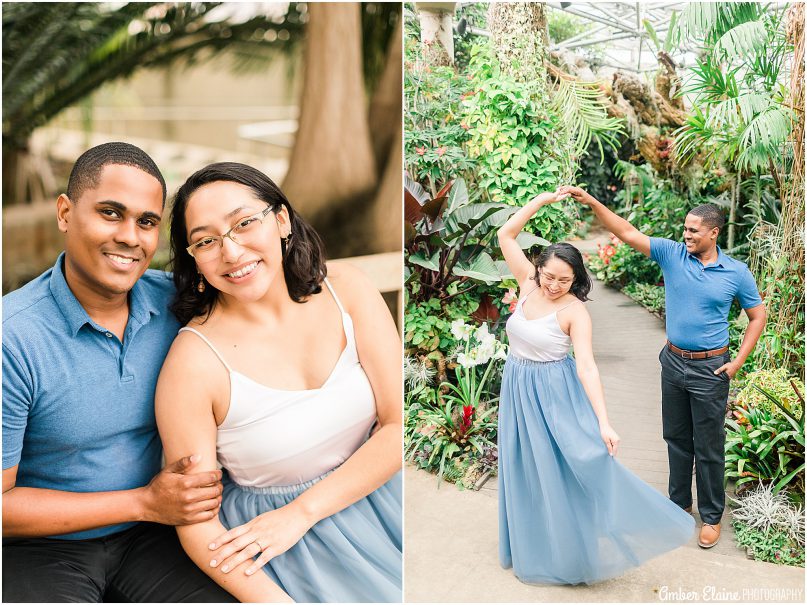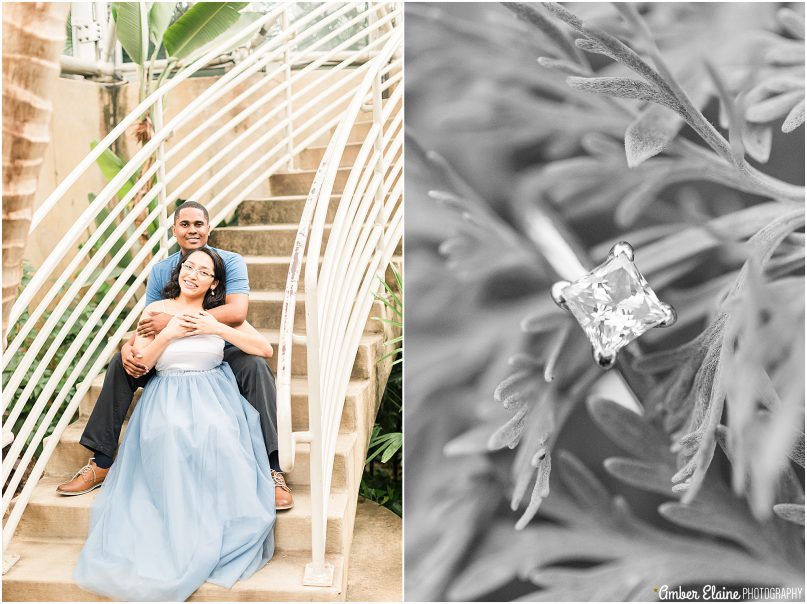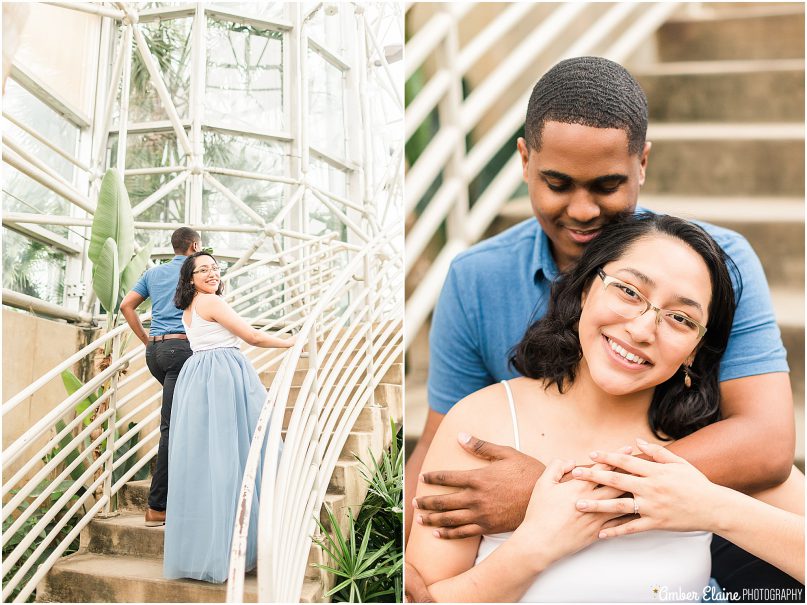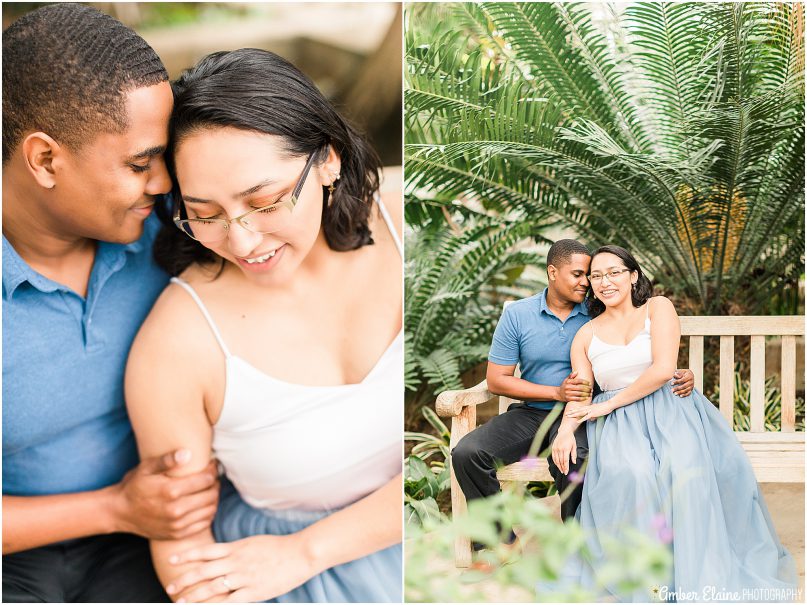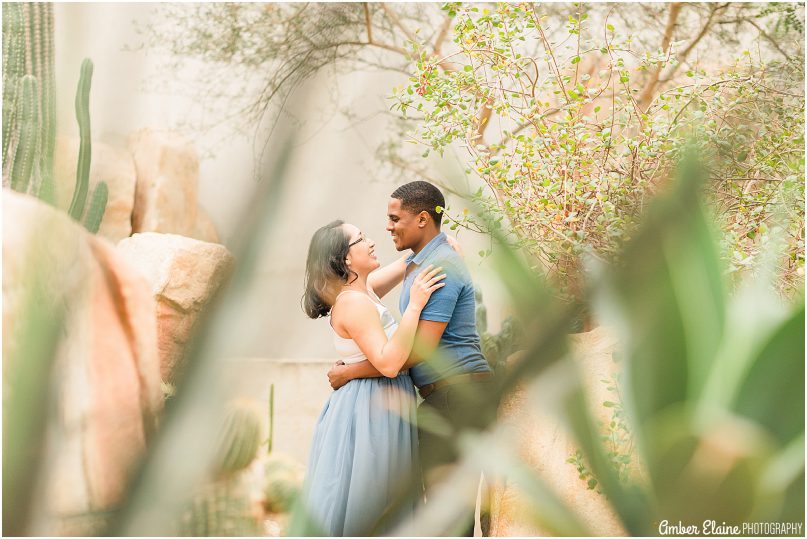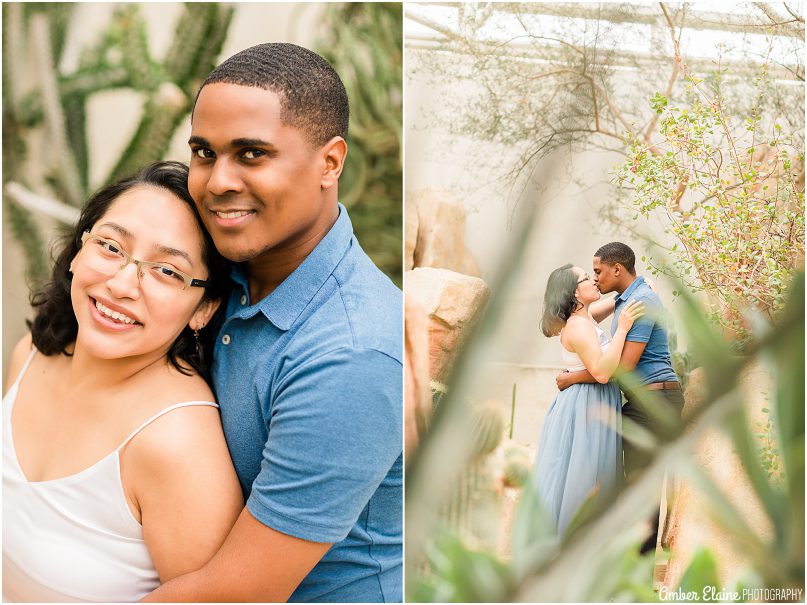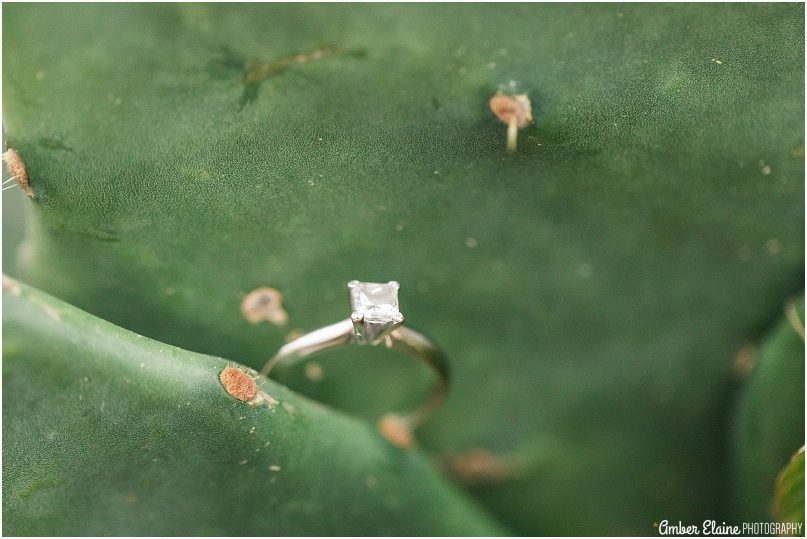 HERE!! Look at him just BEAMING at her! <3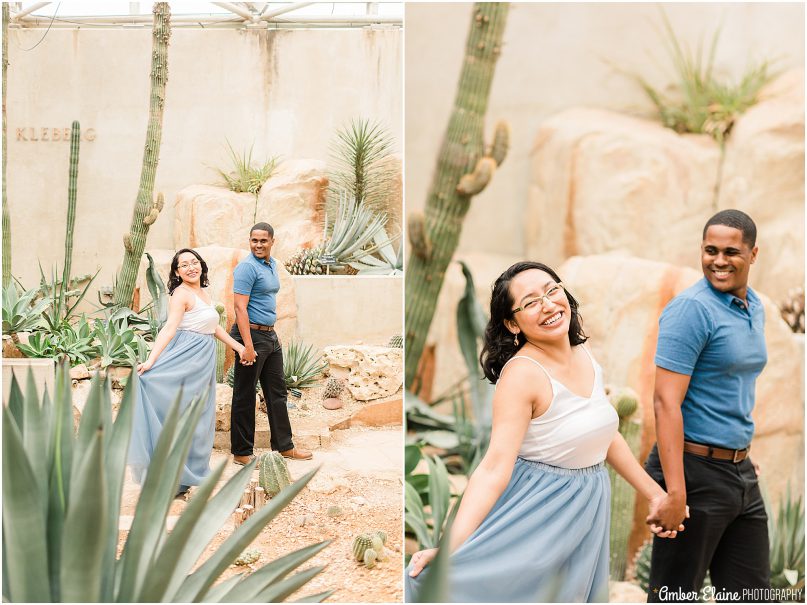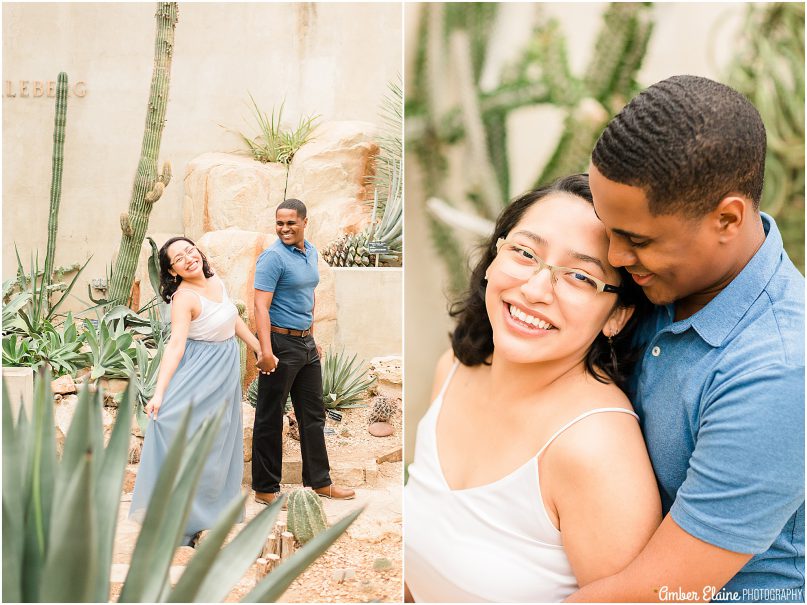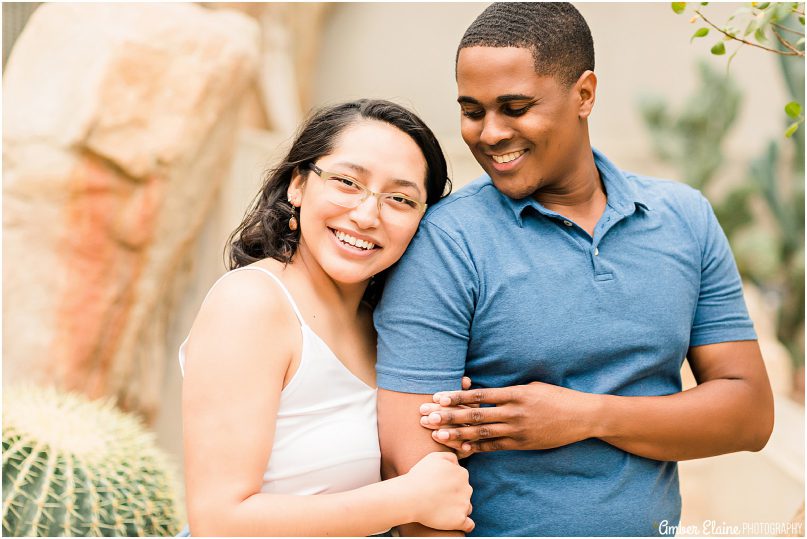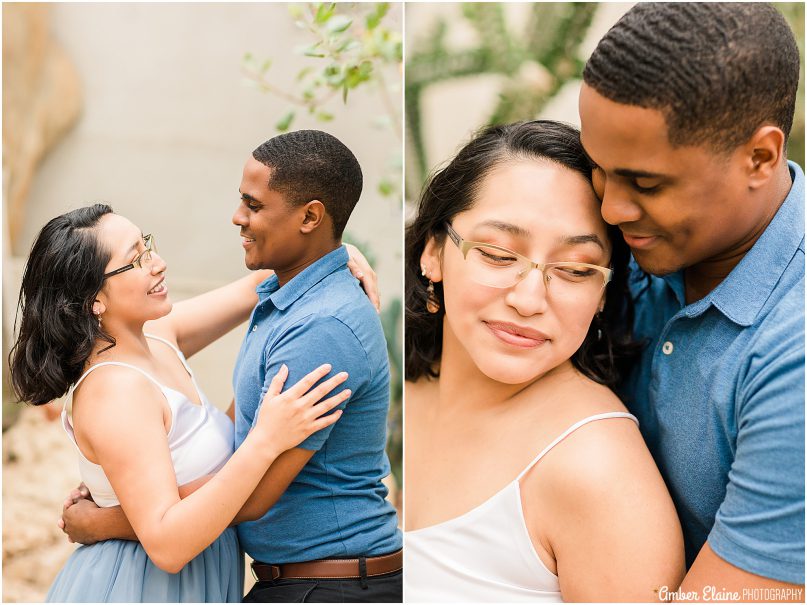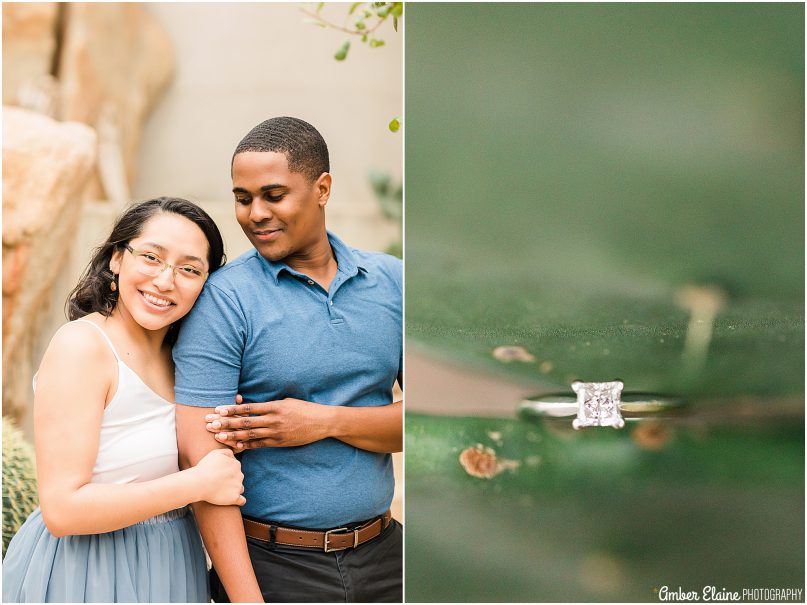 Selya, I just love your genuine giggle! So stinking adorable!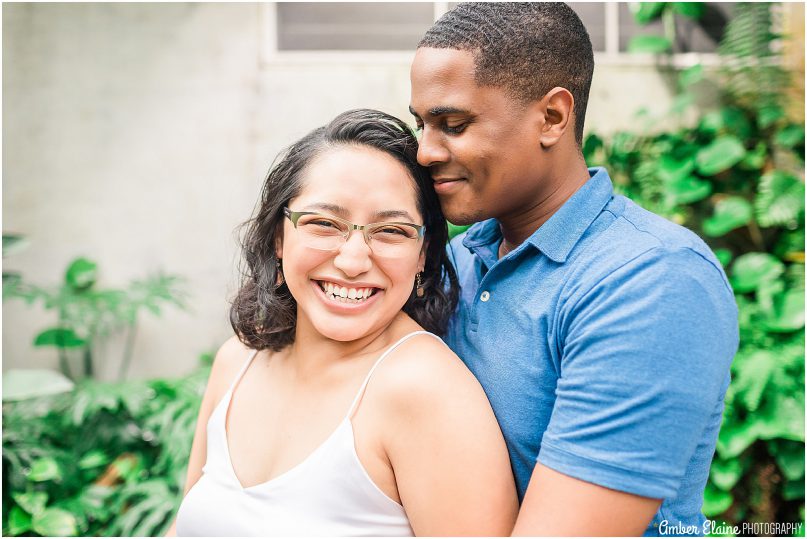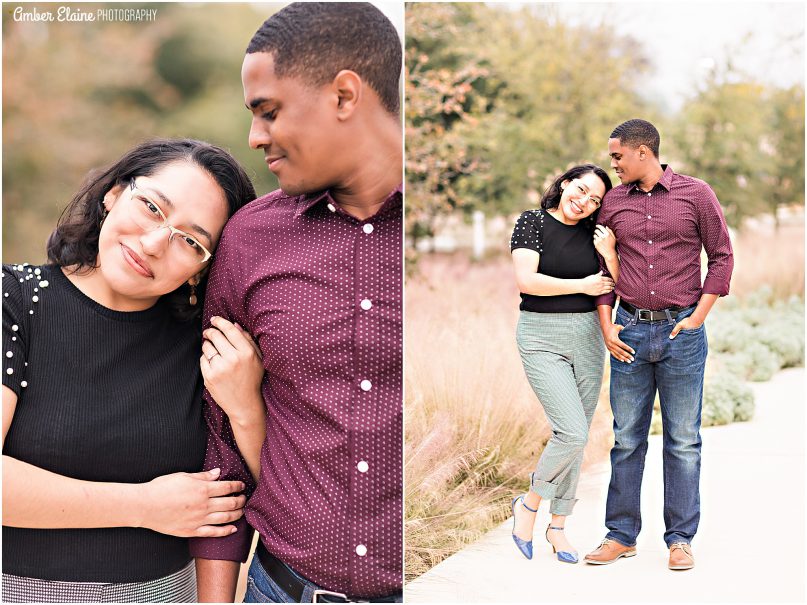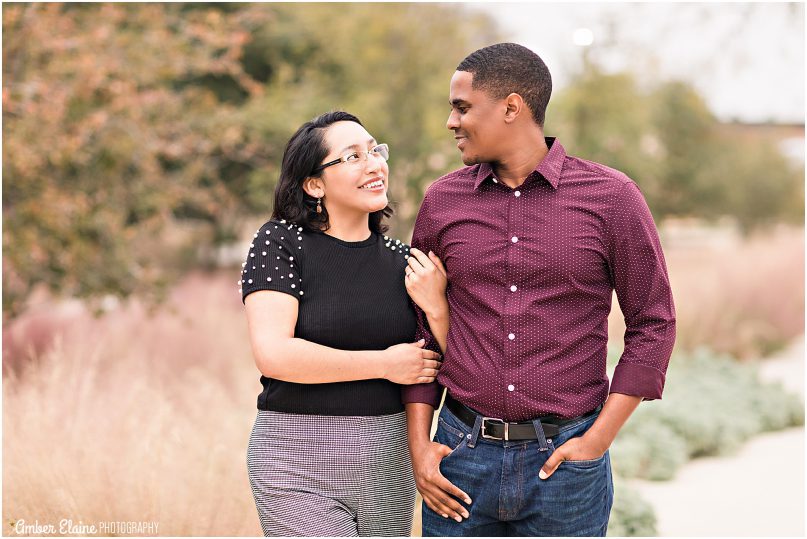 The couple that laughs together stays together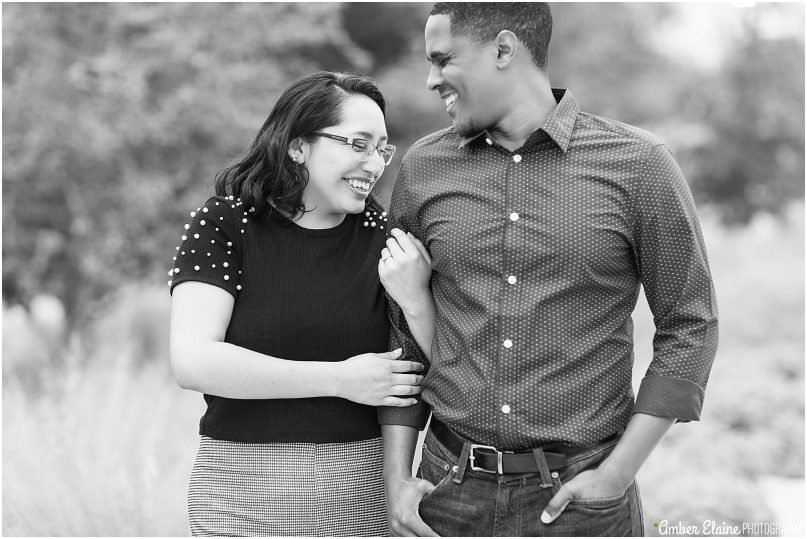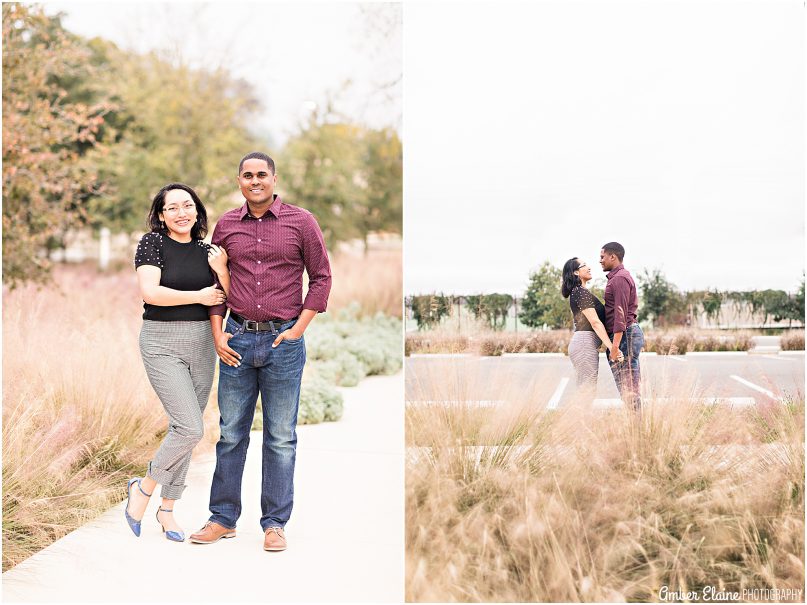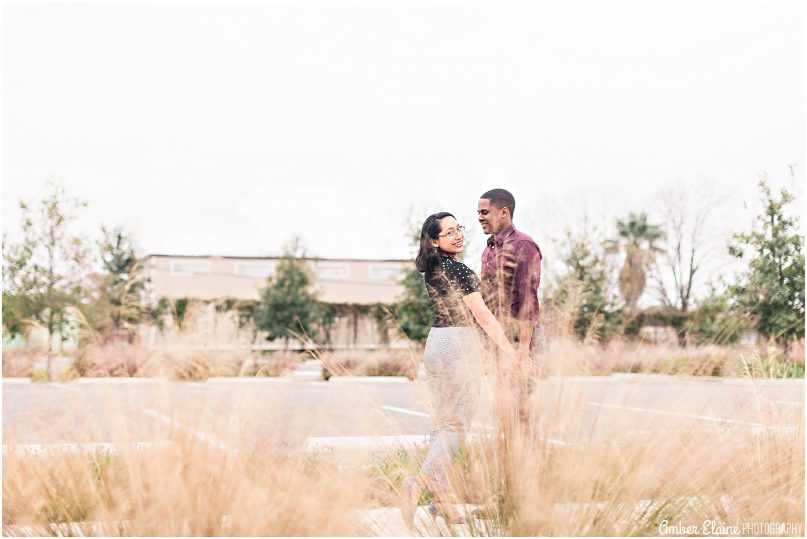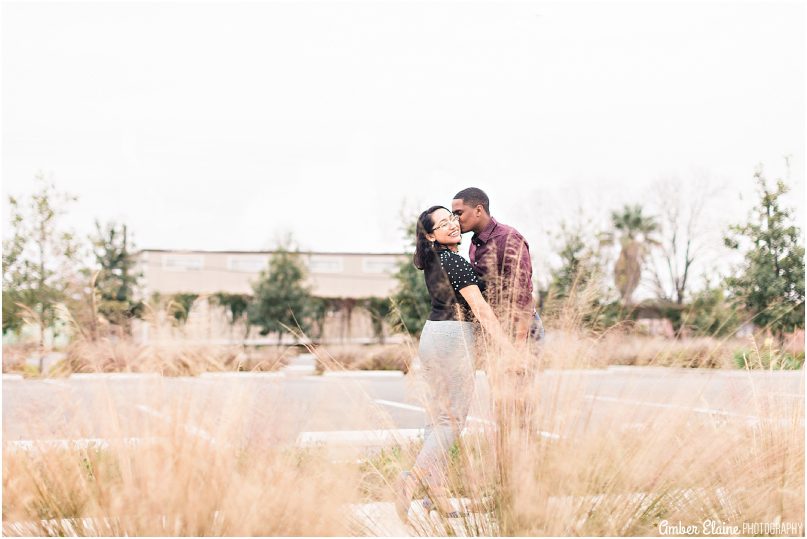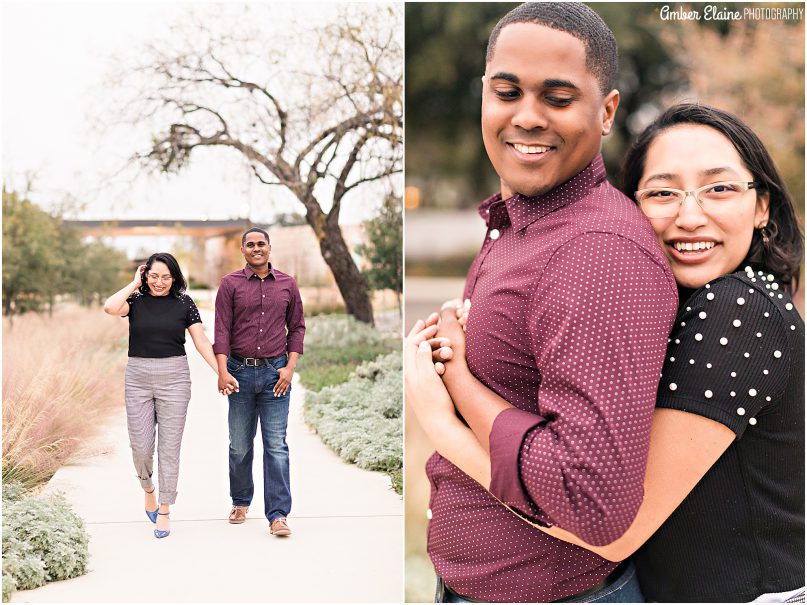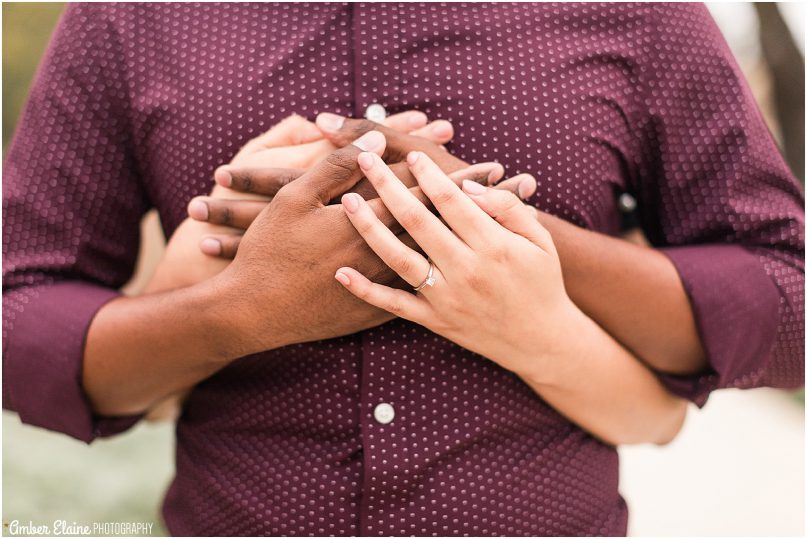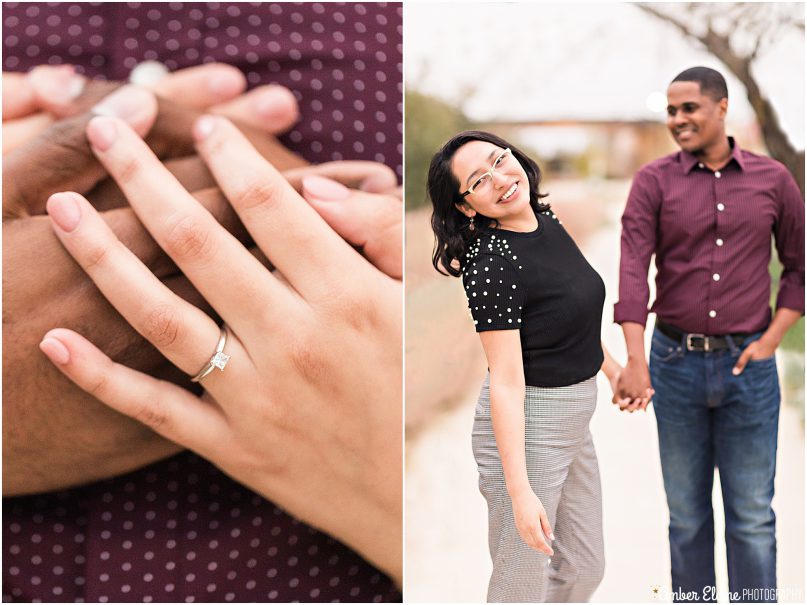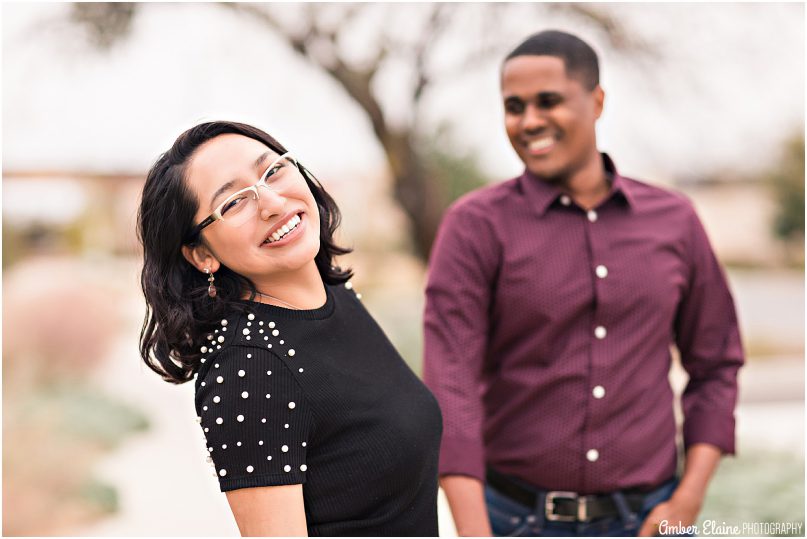 Selya + Torian I AM so excited for your spring wedding and I'm so glad you found me!