I get asked a BUNCH about how I got started on my photography journey and thought I would finally sit down and make a blog post about it.
Picture this: the year was 2013…just kidding! I mean it was 2013, but I'm not going to make this a novel. I had my starting camera equipment and was still using my friends and family to be models for me! My cousin, Ashley, was engaged and I thought "What a perfect time for me to photograph an actually engaged couple!" So once I talked her and her fiance into it I spent so much time on Pinterest to get great ideas for photos. I left the session thinking "This is my best work yet!" *eye roll after 5 years of experience and education later*.
I gave her the edited photos and she was actually happy with them! So happy that she asked me to photograph her wedding several months later to which I wholeheartedly accepted! I had actually photographed 2 weddings before Ashley's October wedding and told her that I didn't want to do the wedding with my non-professional gear. So she paid for me to rent the pro gear as payment for the wedding! I want to caution you that it was a long time ago, but if you want to view their wedding day you can see it here.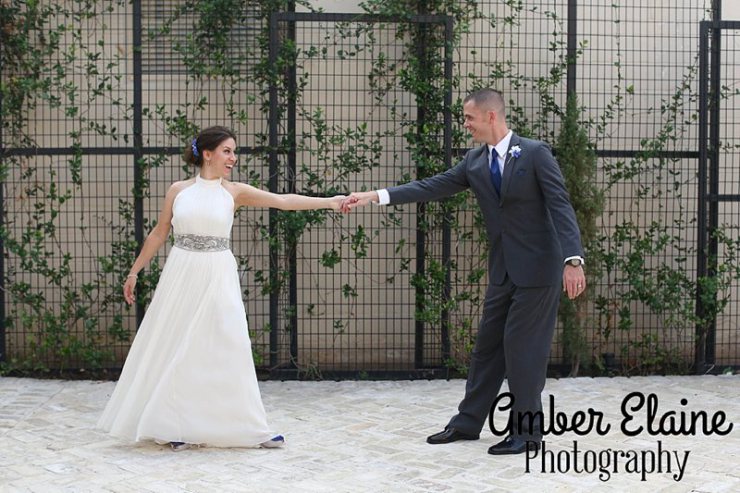 Man, check out that BIG BLACK logo! Gross!! Anyways…
I always thought weddings would be too huge of a milestone that I wouldn't want the responsibility of photographing such a big day, but after Ashley's wedding, I was hooked. There is so much love and laughter on a wedding day that I just didn't want to give up that "Wedding day high"! I was working in the dental field and dedicated my time off to hone in my photography skills as a part-time photographer from 2013 up until my third child's birth.
Evie was born in February 2016 and Jacob graduated college May of 2016 so it seemed like a year for new changes! Jacob and I decided to have me stay home with the babies and pursue photography fulltime. This year marks 3 years of full-time photography life for me, but at the same time, I have taken small breaks to move cities and to have maternity leave and it almost doesn't seem like a full 3 years. It's been so crazy!
Last year, I was so happy to take Ashley's five year anniversary portraits and it's a little ironic that this post will go up on a Tuesday because it can be considered a #transformationtuesday post as well! Thank you guys for trusting me 5 years later 😉