It's been a while since I've done a Tip Tuesday! The honest truth is this I had given into my hot mess self and just didn't find time to blog unless it was about a session! However, I said I was turning over a new leaf and here I am!
This post is meant to be a helpful tool for planning your outfits for your engagement shoot, but it will work well for an anniversary or the parents in a family session as well! Take this with a grain of salt; if a tip or trick doesn't work for you personally don't think you have to force it in! Just view this post as a helping guide to make outfit decisions that you'll end up LOVING! This post is all about outfit planning and should help when you just have no idea where to start!
So here are my TOP FIVE tips and recommendations for making decisions about a couple's outfits!
1. My couples have enough time to get two outfits for their session. Although sometimes the guy gets away easier because he can wear layers and peel them off for a WHOLE other look! Out of the two outfits, one is a little fancier and the second is a more on the comfy and casual side.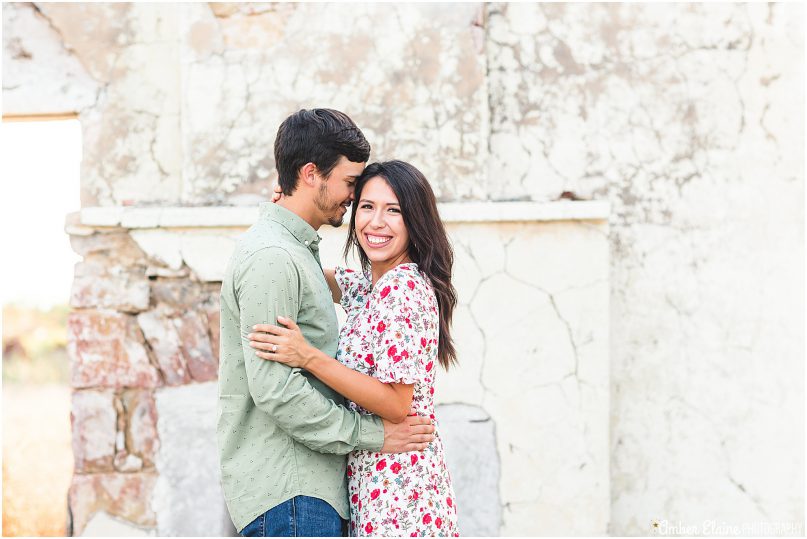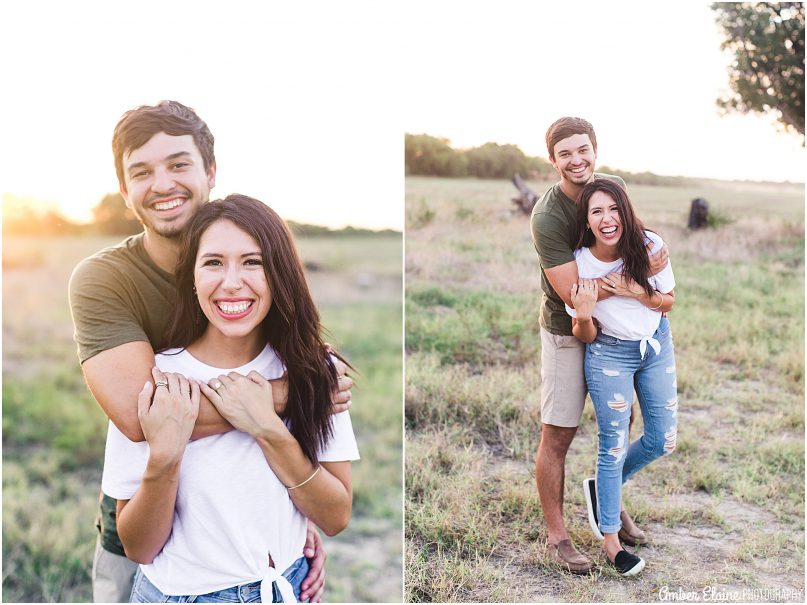 2. When you think about coordinating don't confuse that with "matching".  Wearing the same color in a different shade is actually a lot better than trying to find the EXACT color blue! Please leave the "all white shirts and jeans" for both of you at home.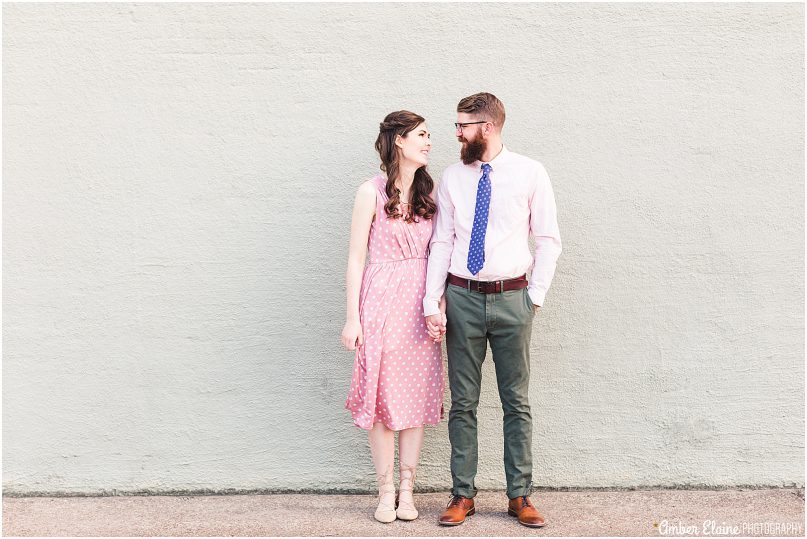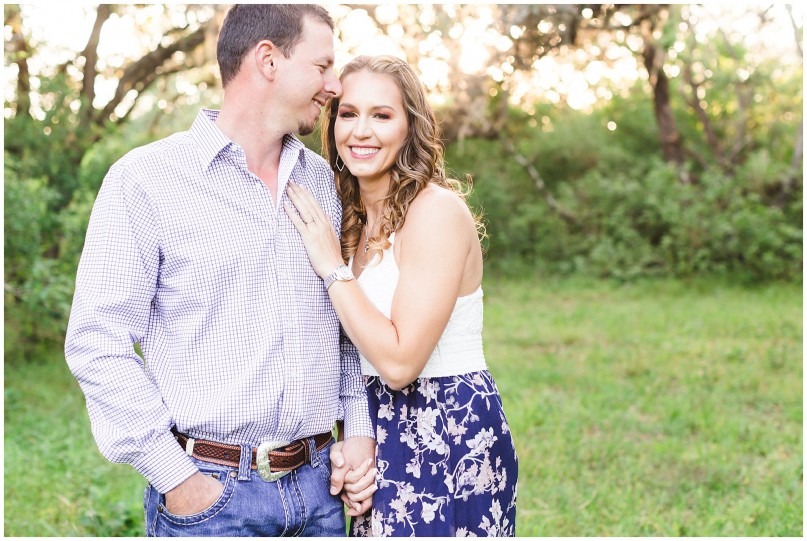 3. When it comes to patterns and pops of colors sometimes it's best to have one person be neutral!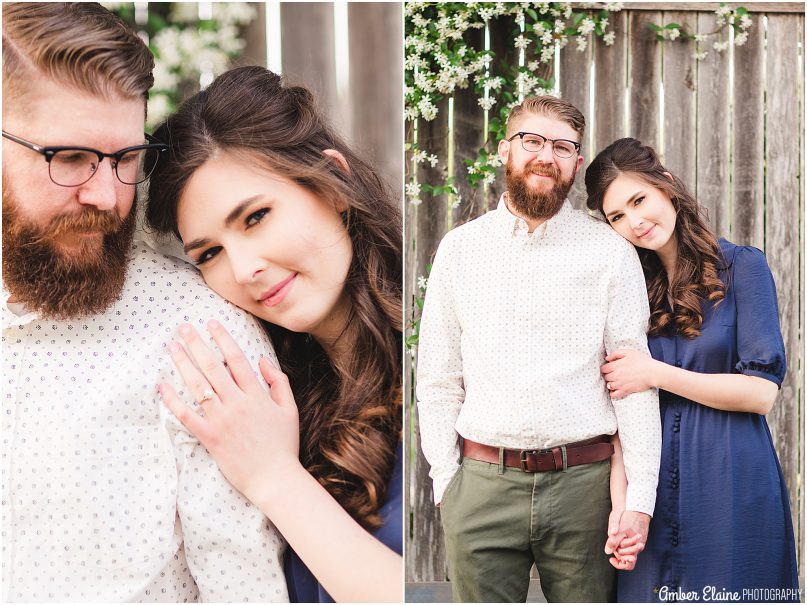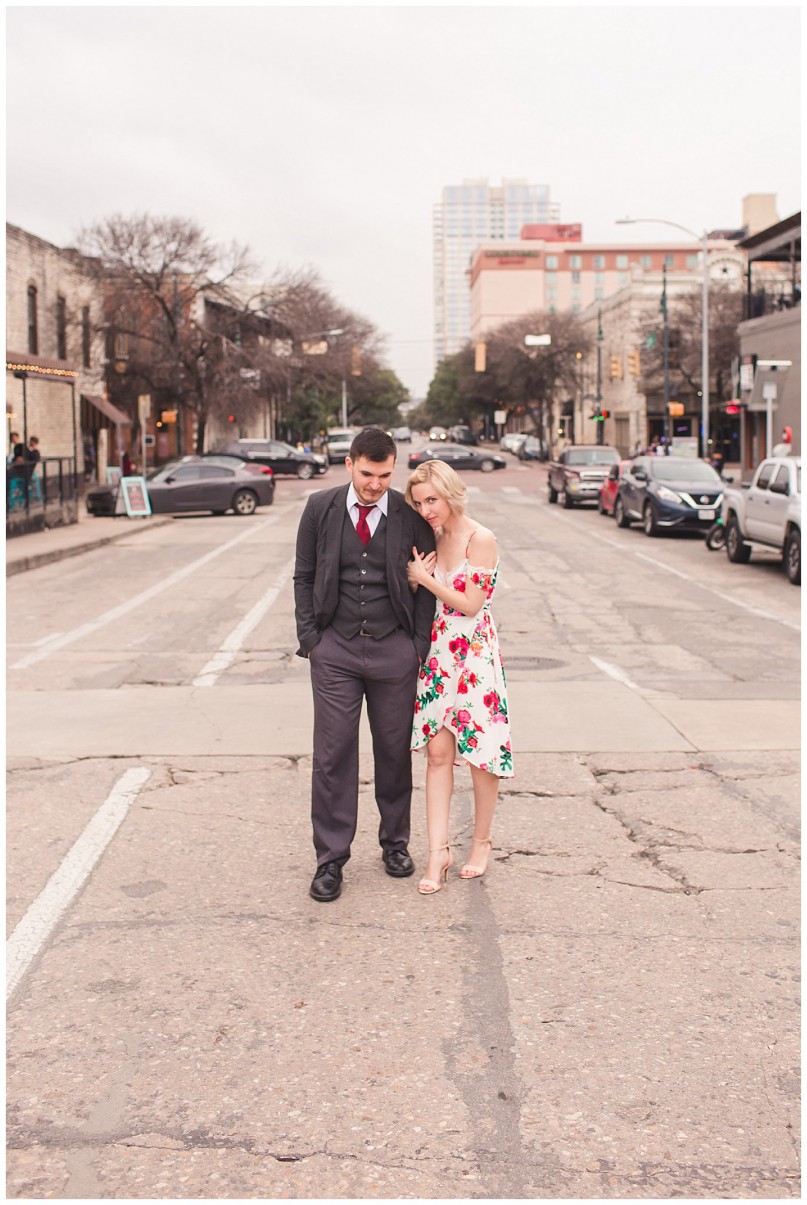 4. Equality is the best policy. If the bride is wearing a little black dress then the groom probably shouldn't be in shorts and flip flops. 🙂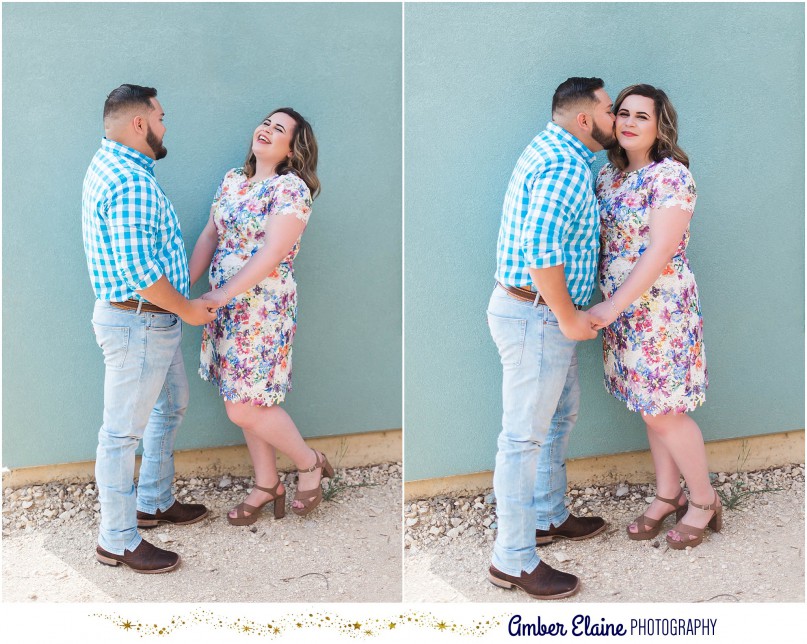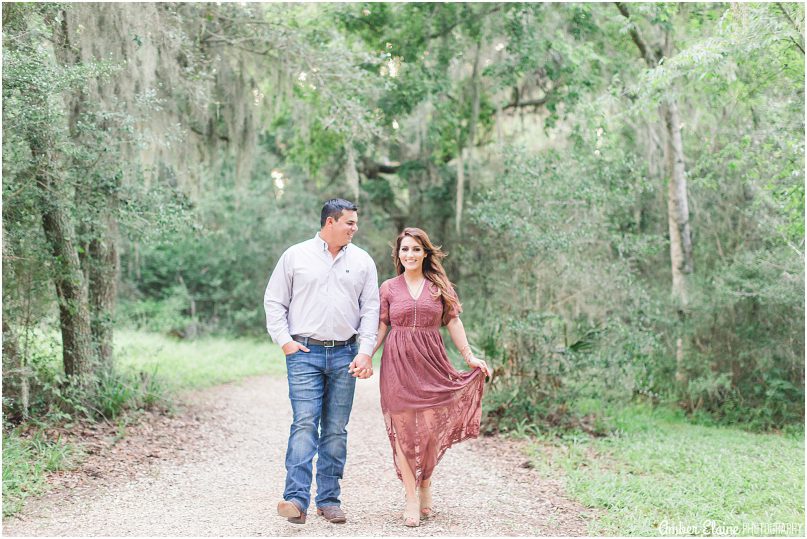 5. Don't be afraid to be yourself and wear something that is unique to you! It's great to wear something classic like a dress with a cardigan, but if you have a unique style, do NOT shy away from it!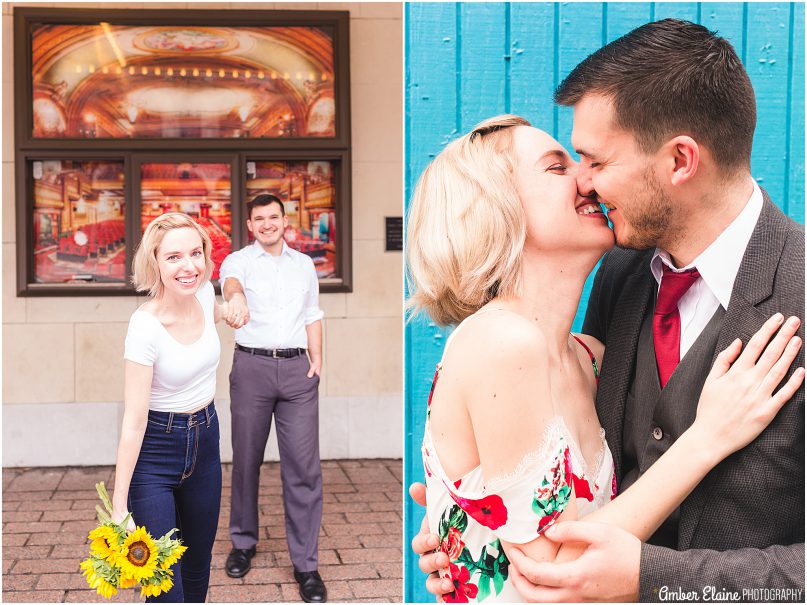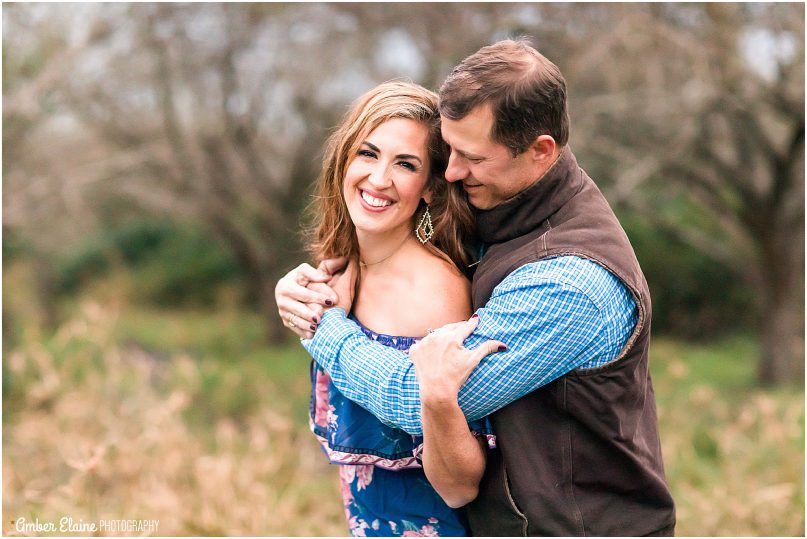 BONUS – This is a tip that I highly recommend so I had to add it as a bonus: Chose outfits that are flattering to your figure and your skin tone.  It seems like common sense but we are all guilty of this from time to time. Everyone has certain things that look GREAT on them and certain things that aren't really made for them. So let's take me for example. I personally never really like the way I look in pictures in sleeveless shirts. Why? Even though I'm fine with my arms I know they could be a little more tones and they are covered in dark freckles that I don't just LOVE! So if I were to have a portrait session I wouldn't wear a sleeveless shirt.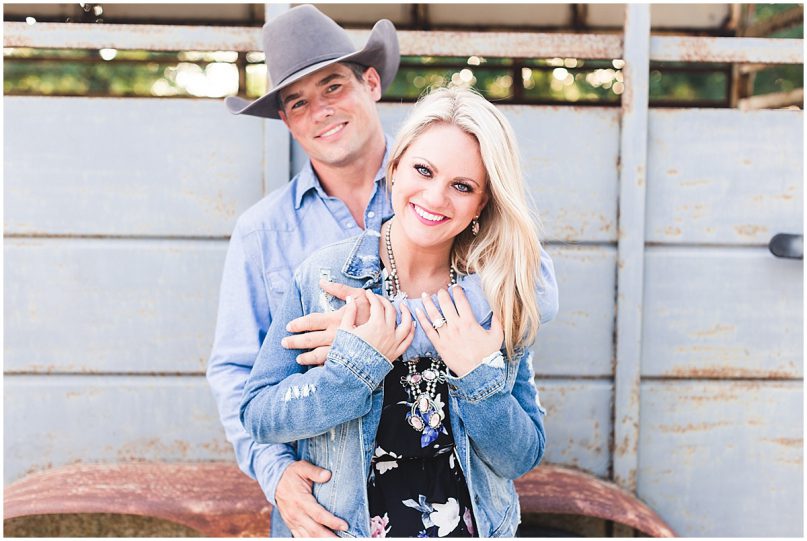 You may think it' a compliment tony work to say "Oh, well Amber will make it look amazing" or it's part of my job so "She can just photoshop this or that"…. but the truth is, if you don't like the way you look in polka dots on a normal, day-to-day basis, you're not going to love the way you look in your images that I take. If you're self-conscious about your legs, don't wear a mini-skirt. If you're self-conscious about your arms, it's probably not smart to wear a sleeveless top.
Bottom line, make sure you wear something that you're confident in. Yes, I'm going to pose you two in flattering ways, but you'll love your images so much more if you wear an outfit that you're comfortable and CONFIDENT in!! Confidence photographs better than any outfit choice!!