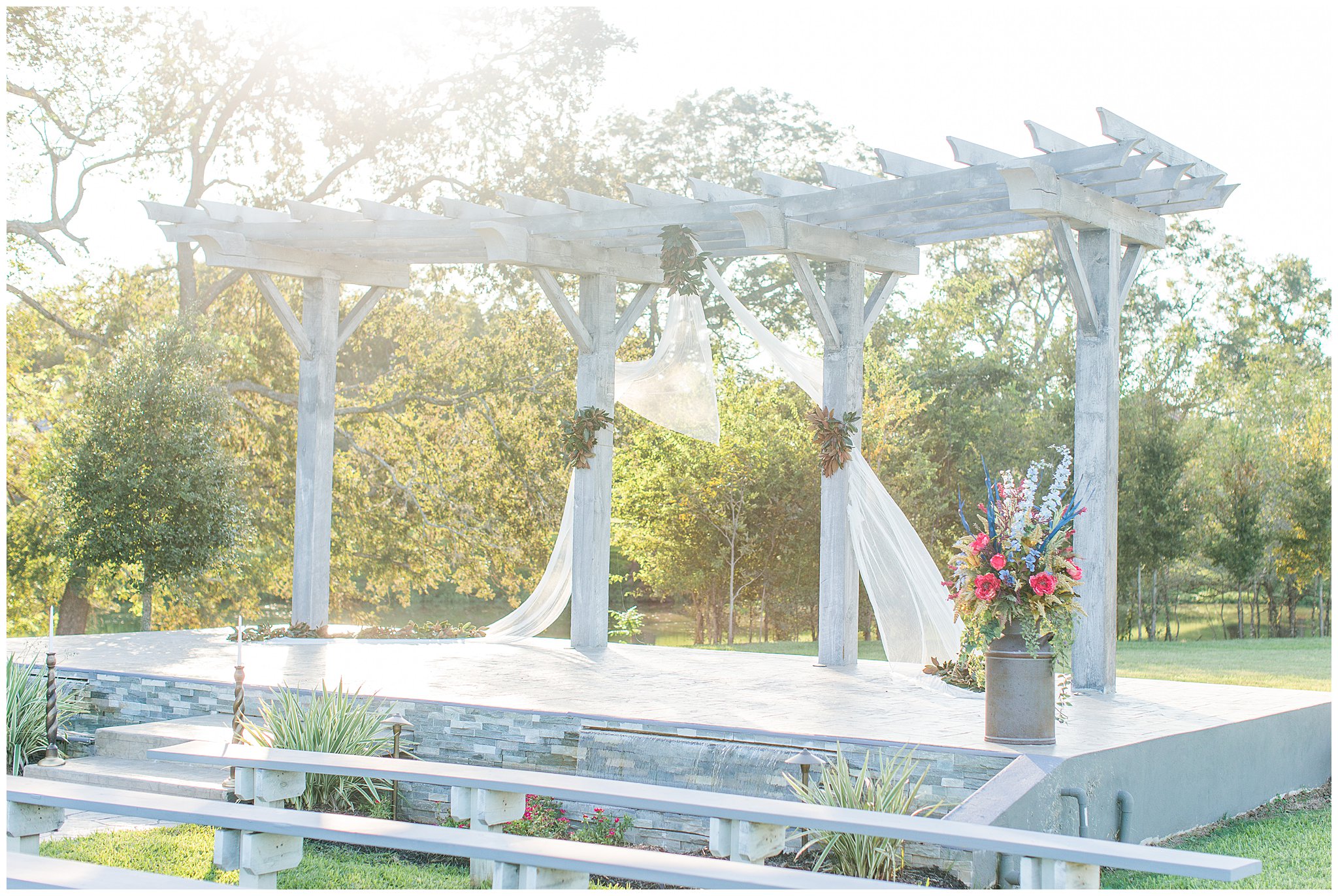 This was my last wedding for the year 2017 and it was everything I hoped it would be. When we (Jacob went with me to lug my heavy bags around since we didn't want me to go into labor the day of the wedding) go to the venue Katie was finishing hair and makeup surrounded by her bridesmaids. The girls we all wearing these cute rompers she had gotten them all and they looked so comfy I wished I was wearing one myself. All the girls were so sweet and friendly I felt so comfortable with them I even made a "that's what she said joke"! Professional? Not the most professional thing, but they didn't seem to mind 🙂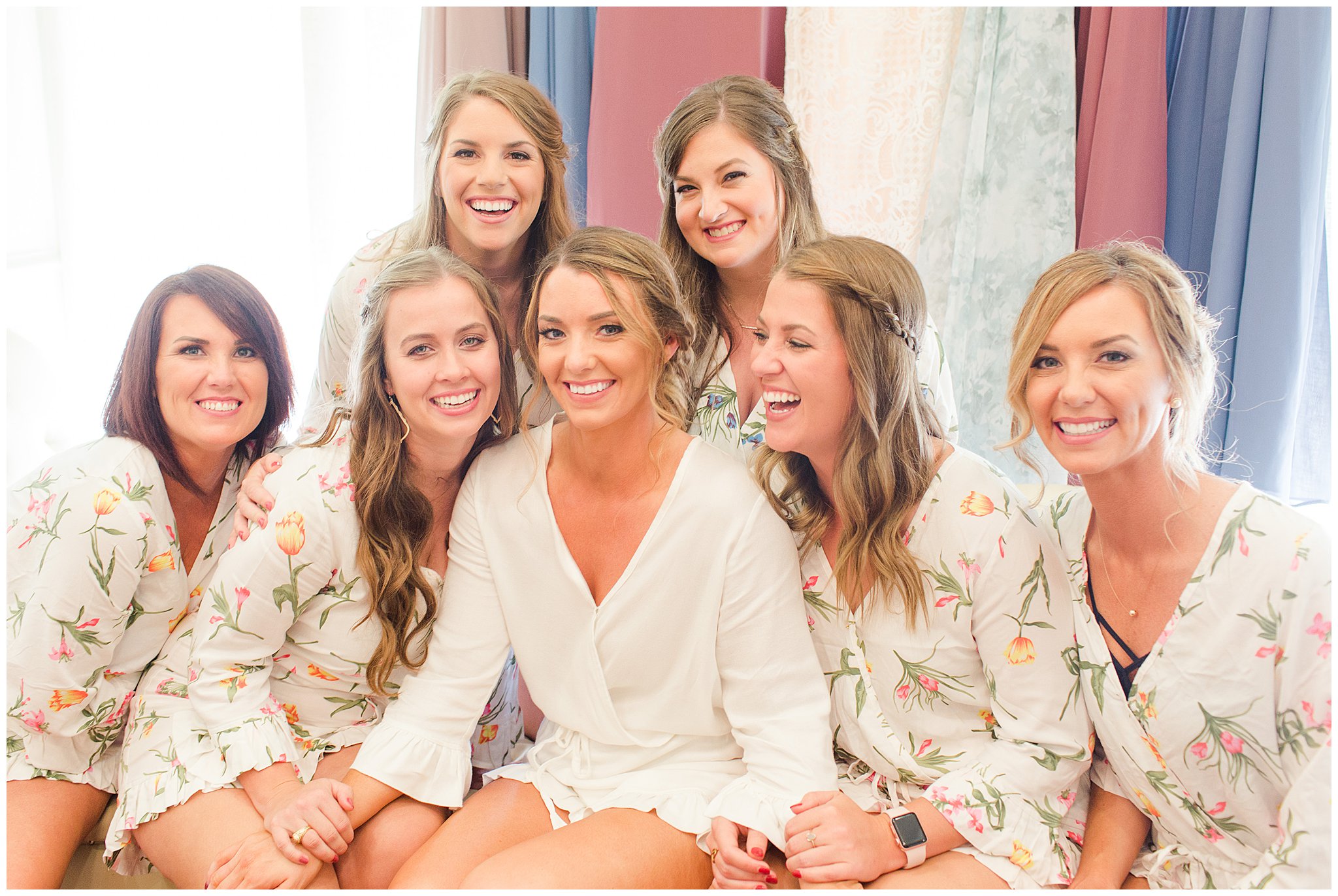 The details Katie picked out were vintage and glam all at the same time. Modern and classic. A perfect blend for all things feminine; which her maid of honor confirmed in her speech that night was very Katie.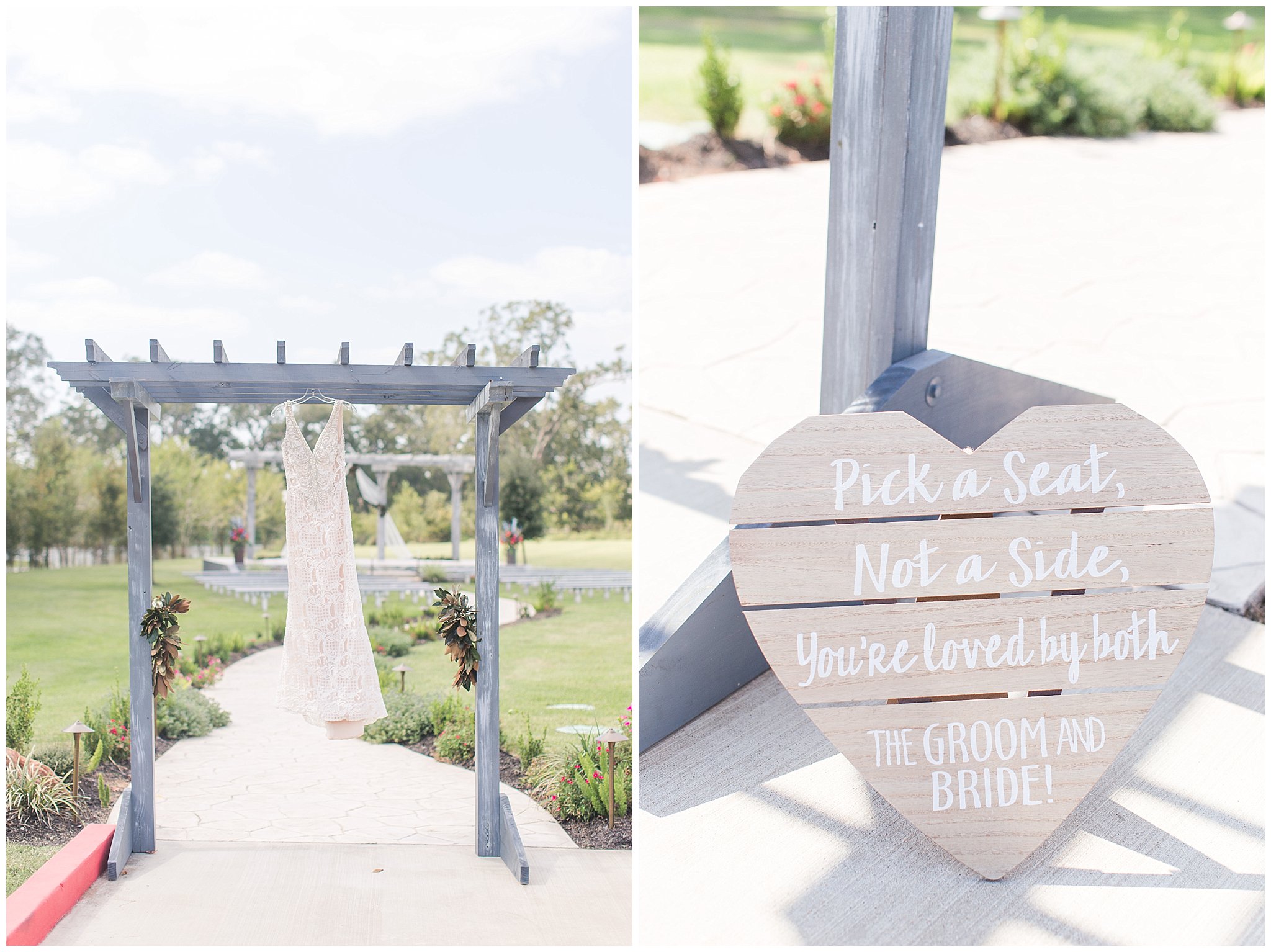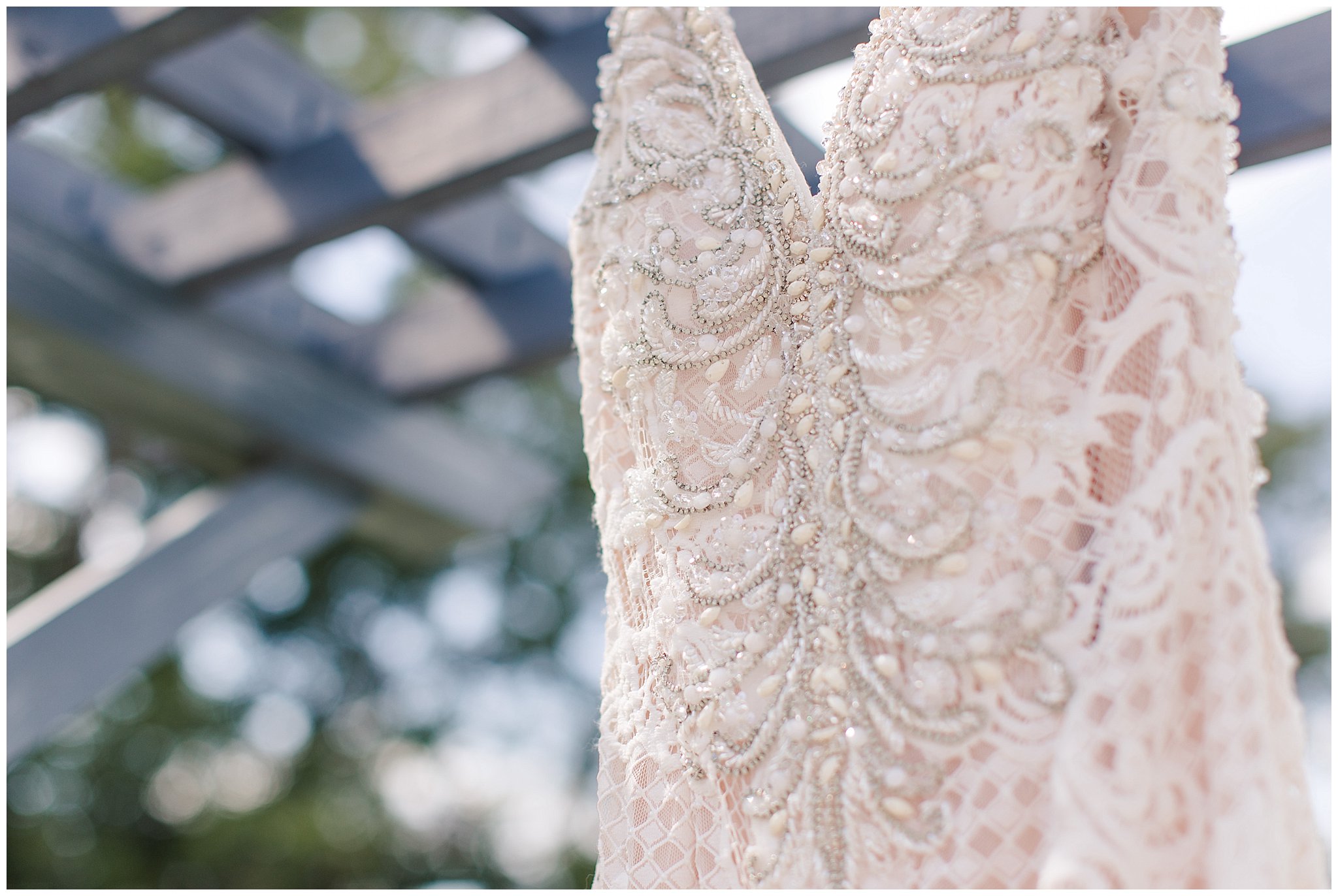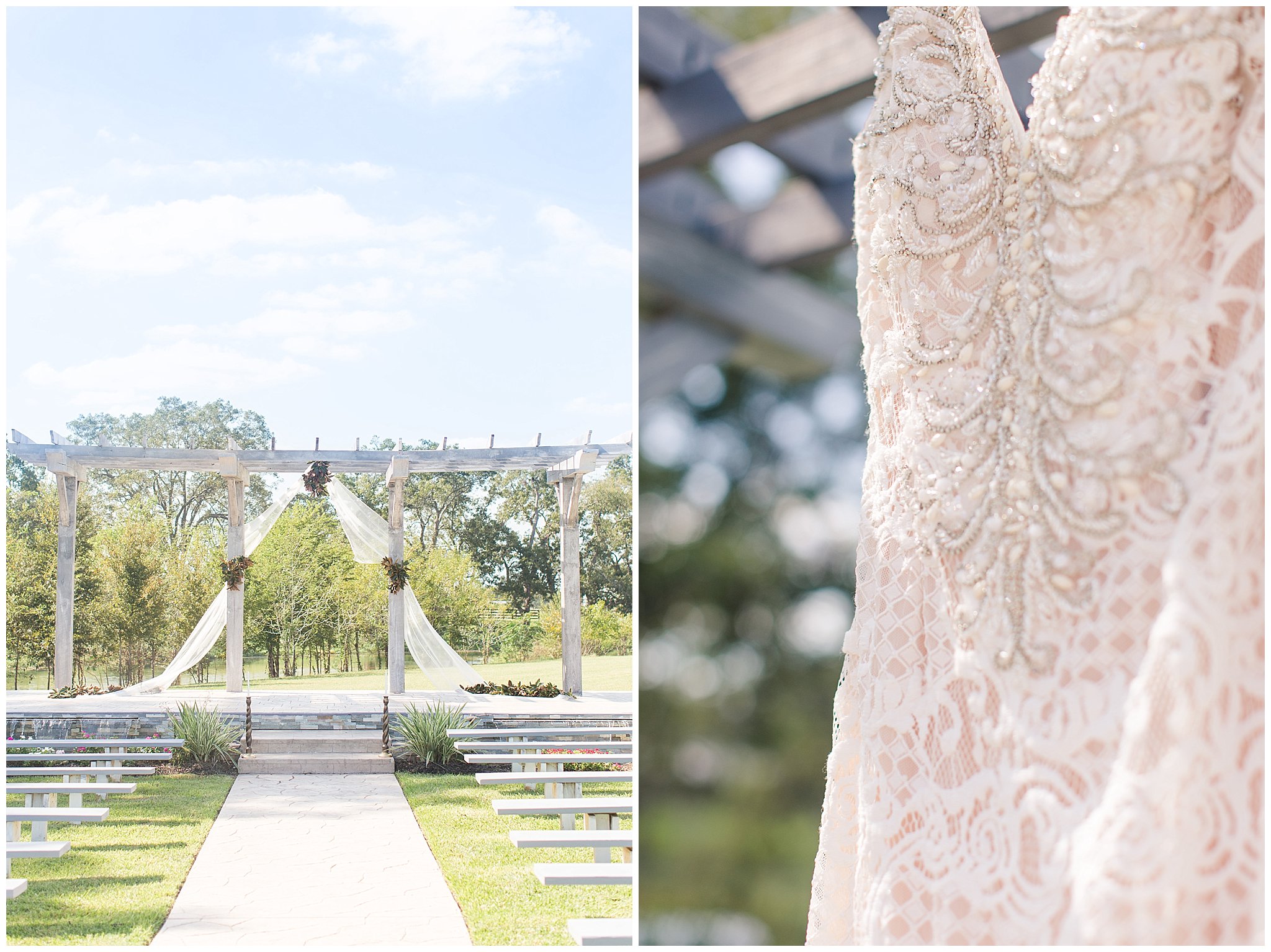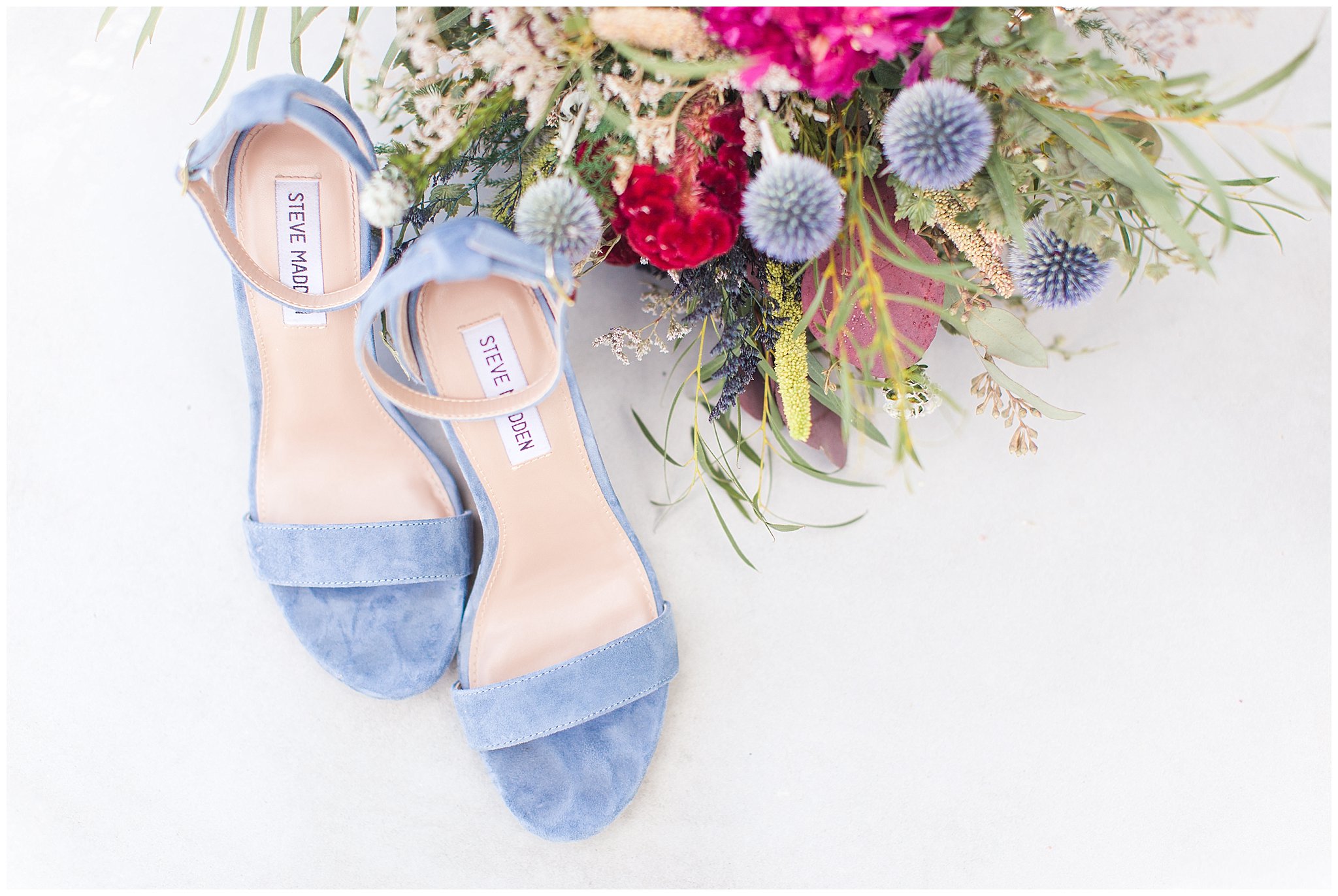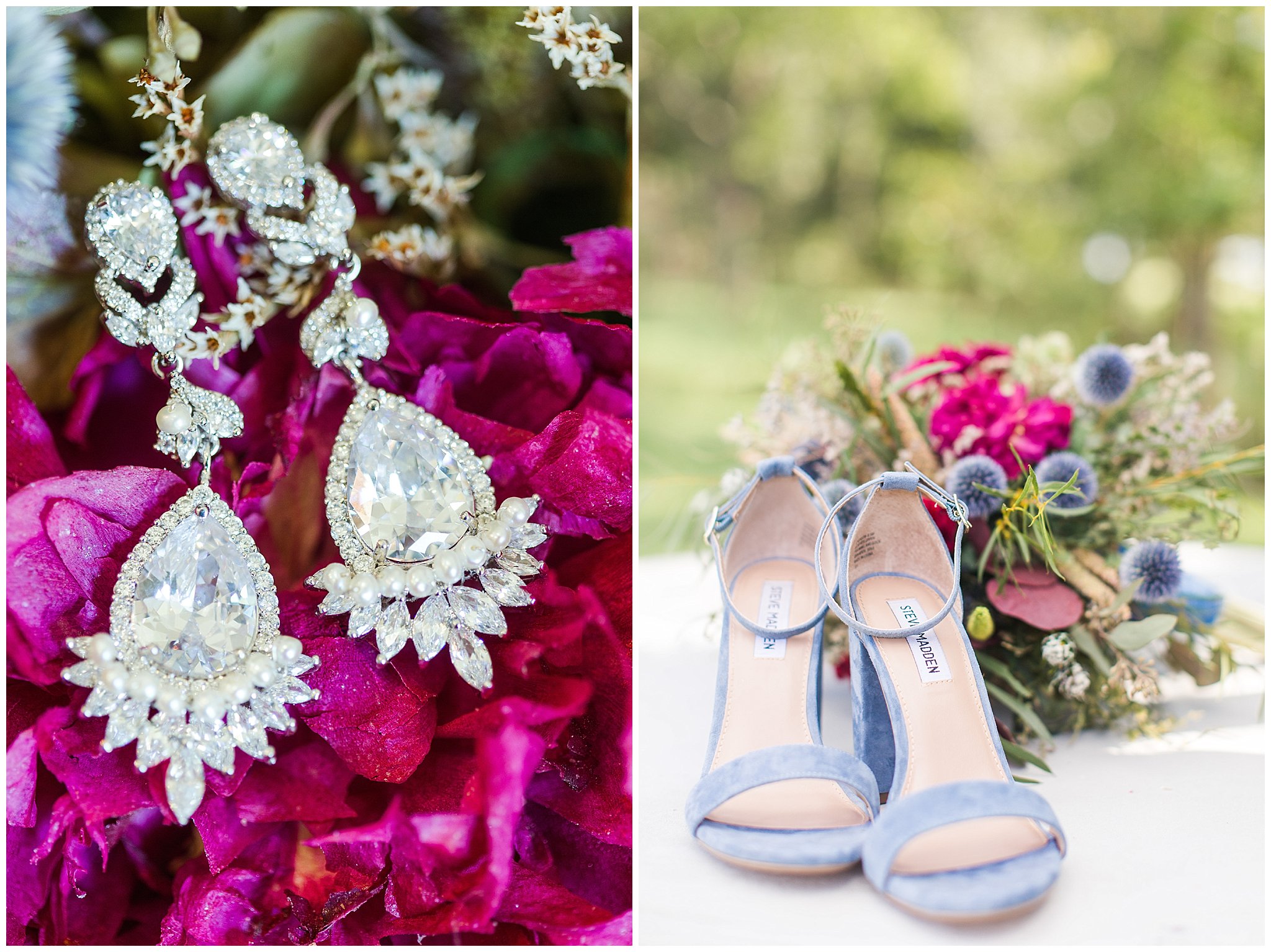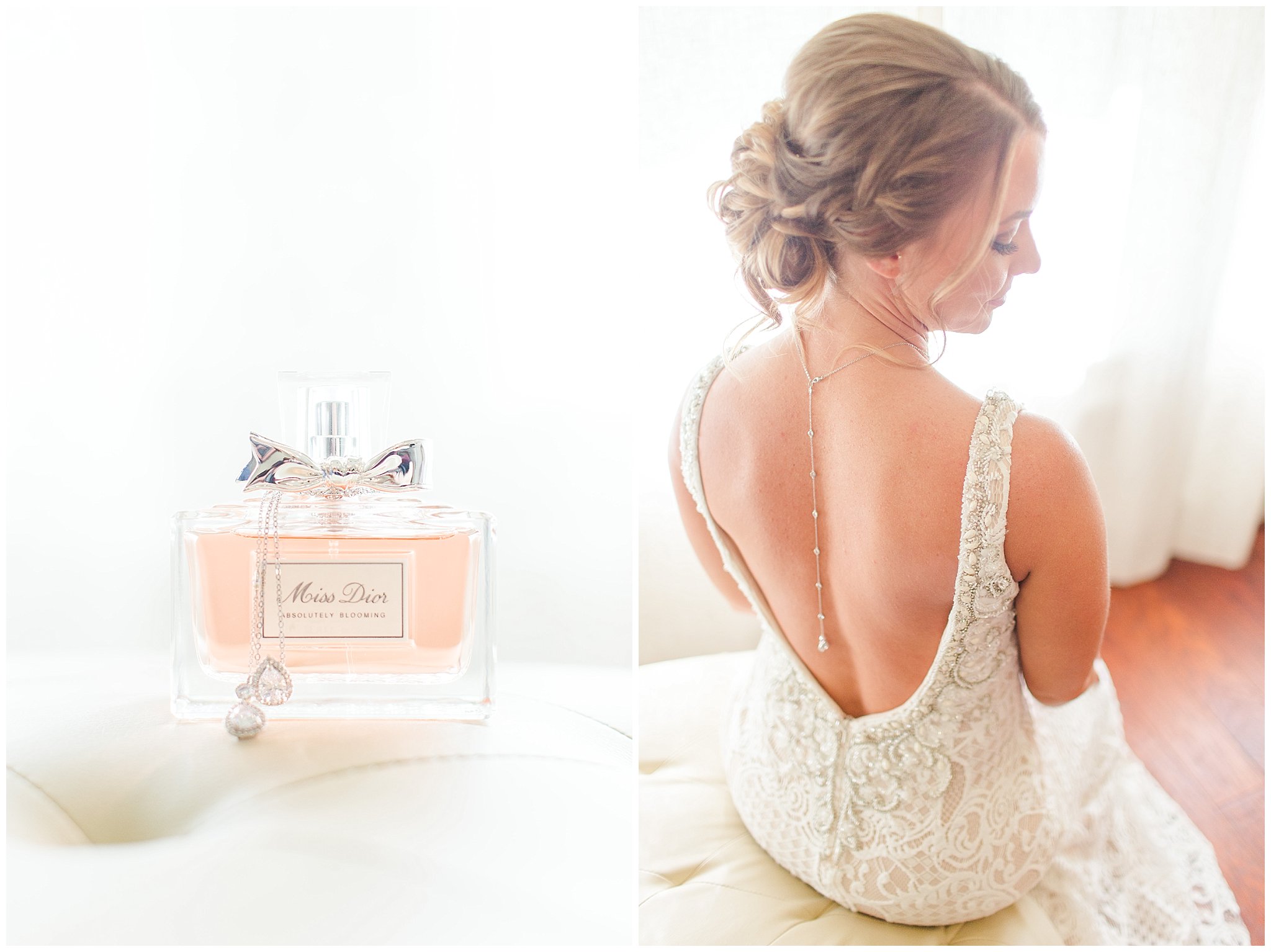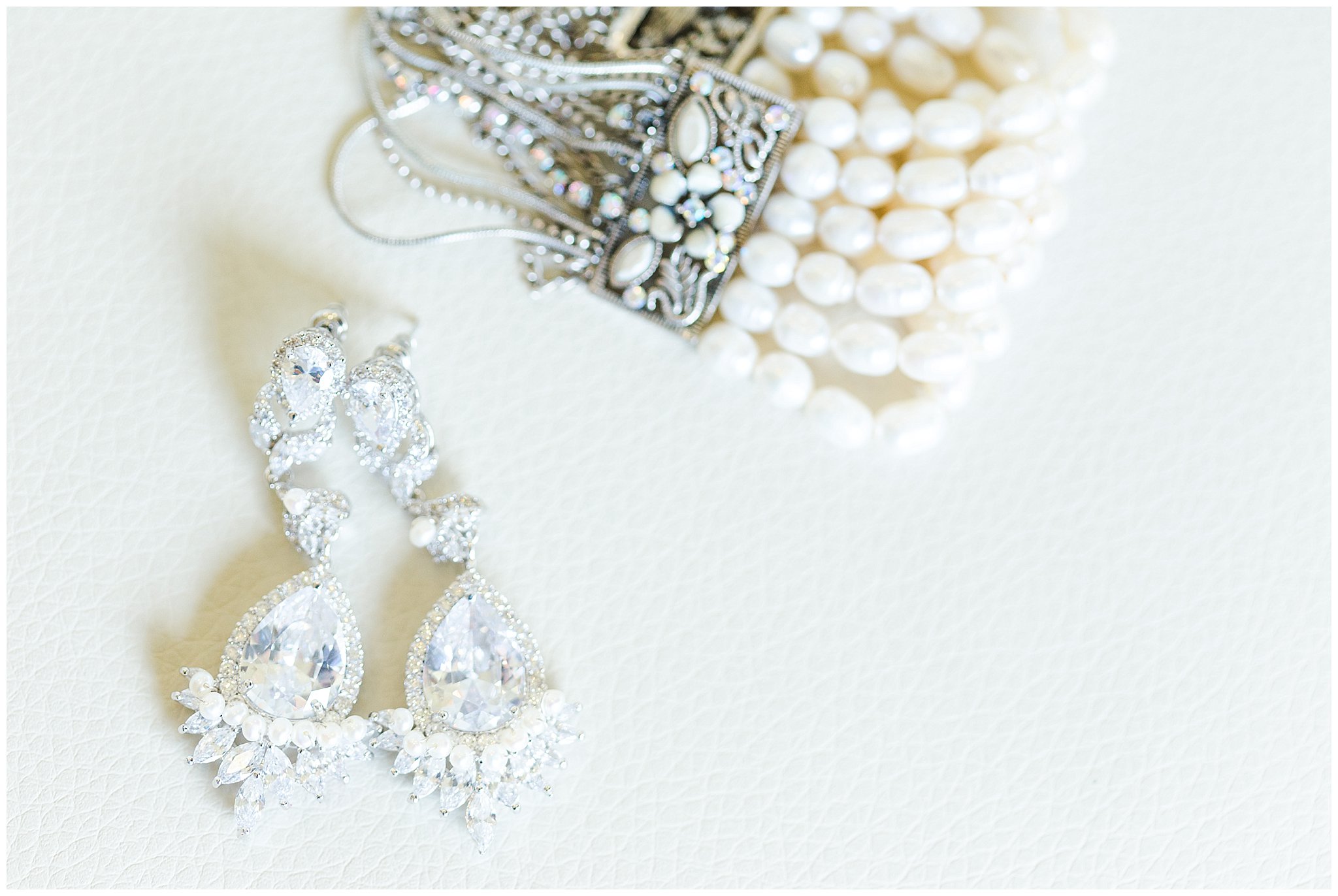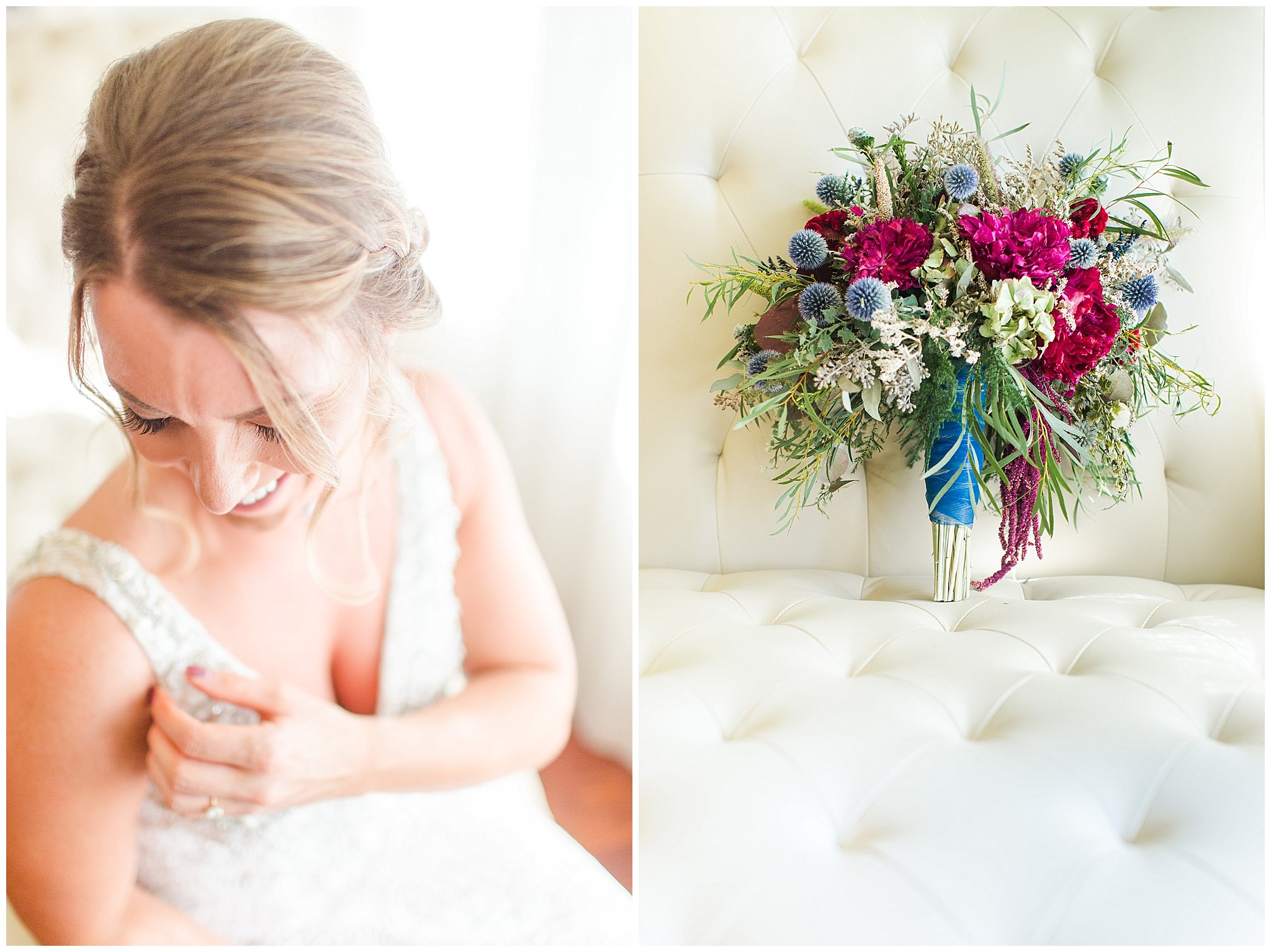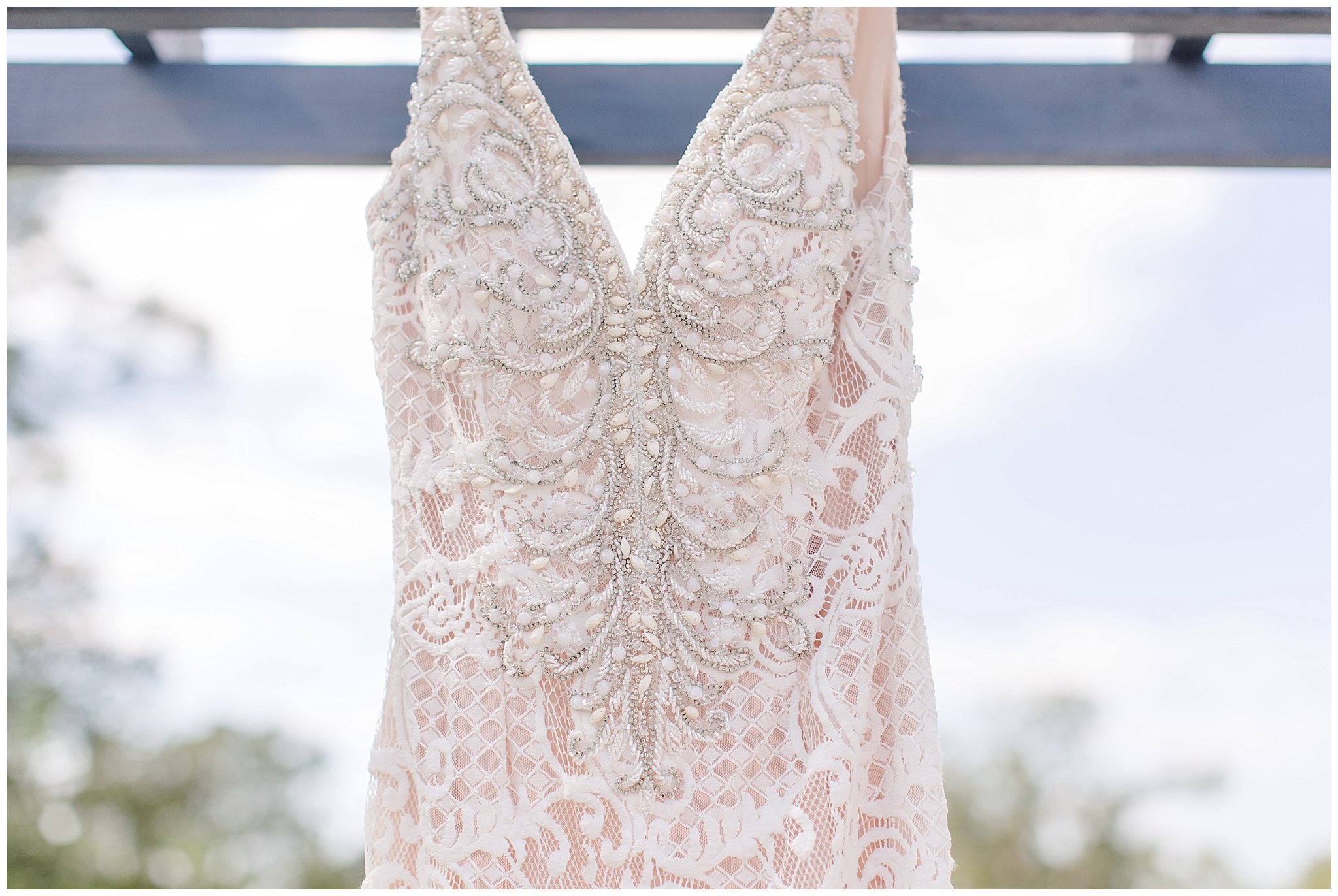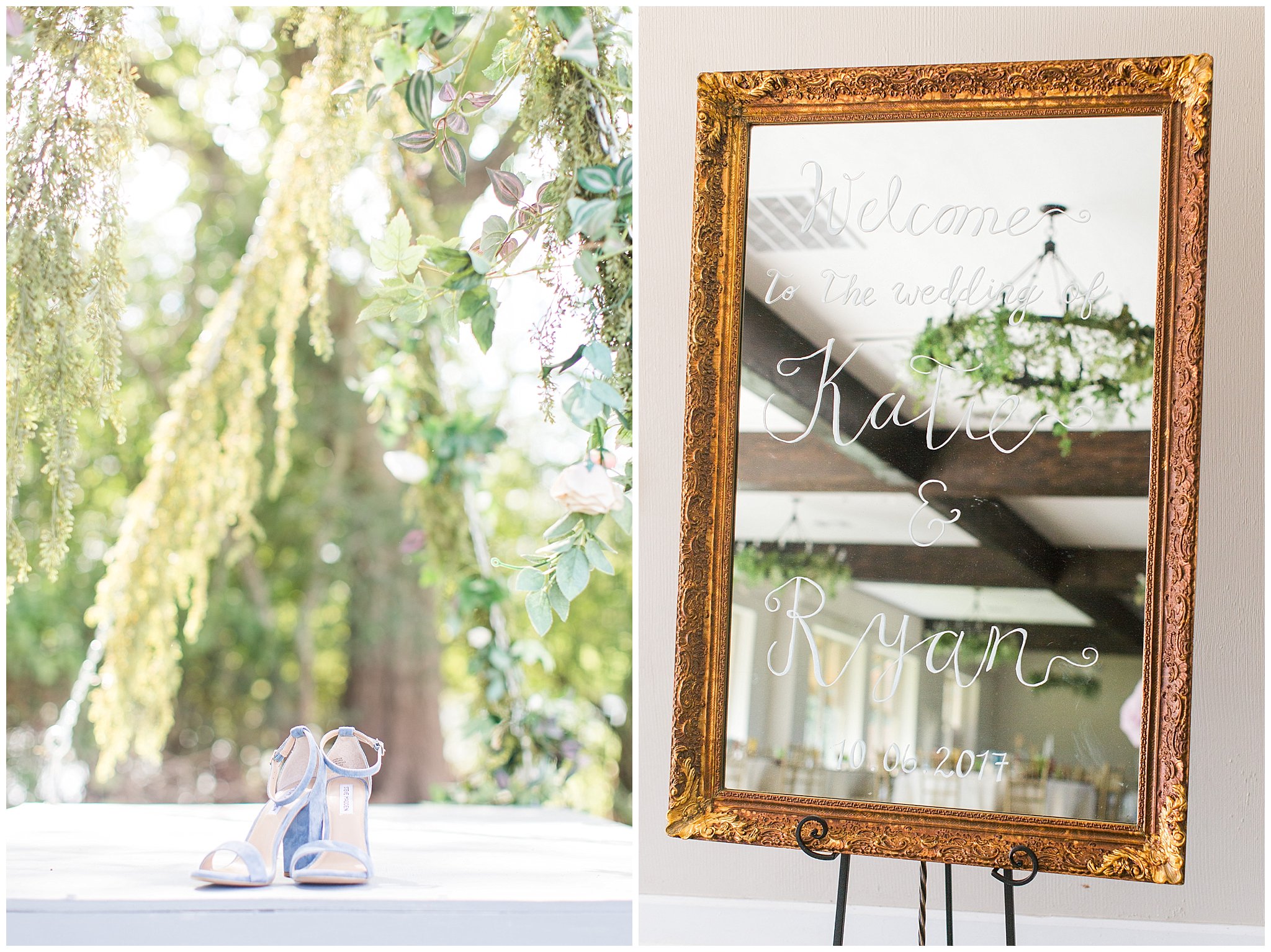 Oh! You see this garter right up there? It was her something borrowed; her bridesmaid/officiant, Amanda, wore it on her wedding day as her something borrowed and it is making it's way around their close group of friends!
Speaking of close friends…the guys sure did make me feel accepted as one of them. They say they might have been trying to push my buttons, but I got a laugh out of the whole situation! They were so fun and lively the whole day it made everyone more relaxed. Thank you guys for having fun with me on your friend's big day!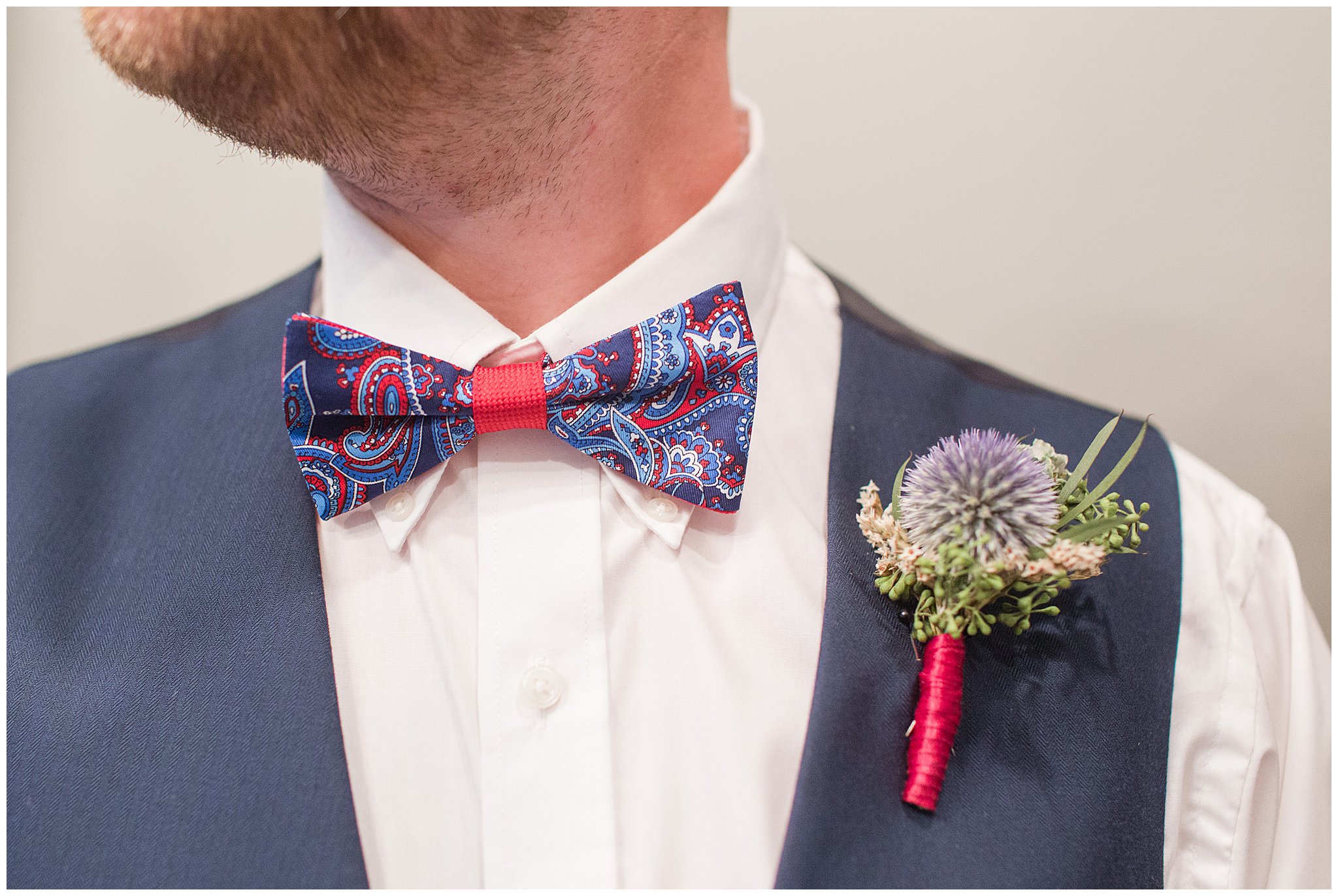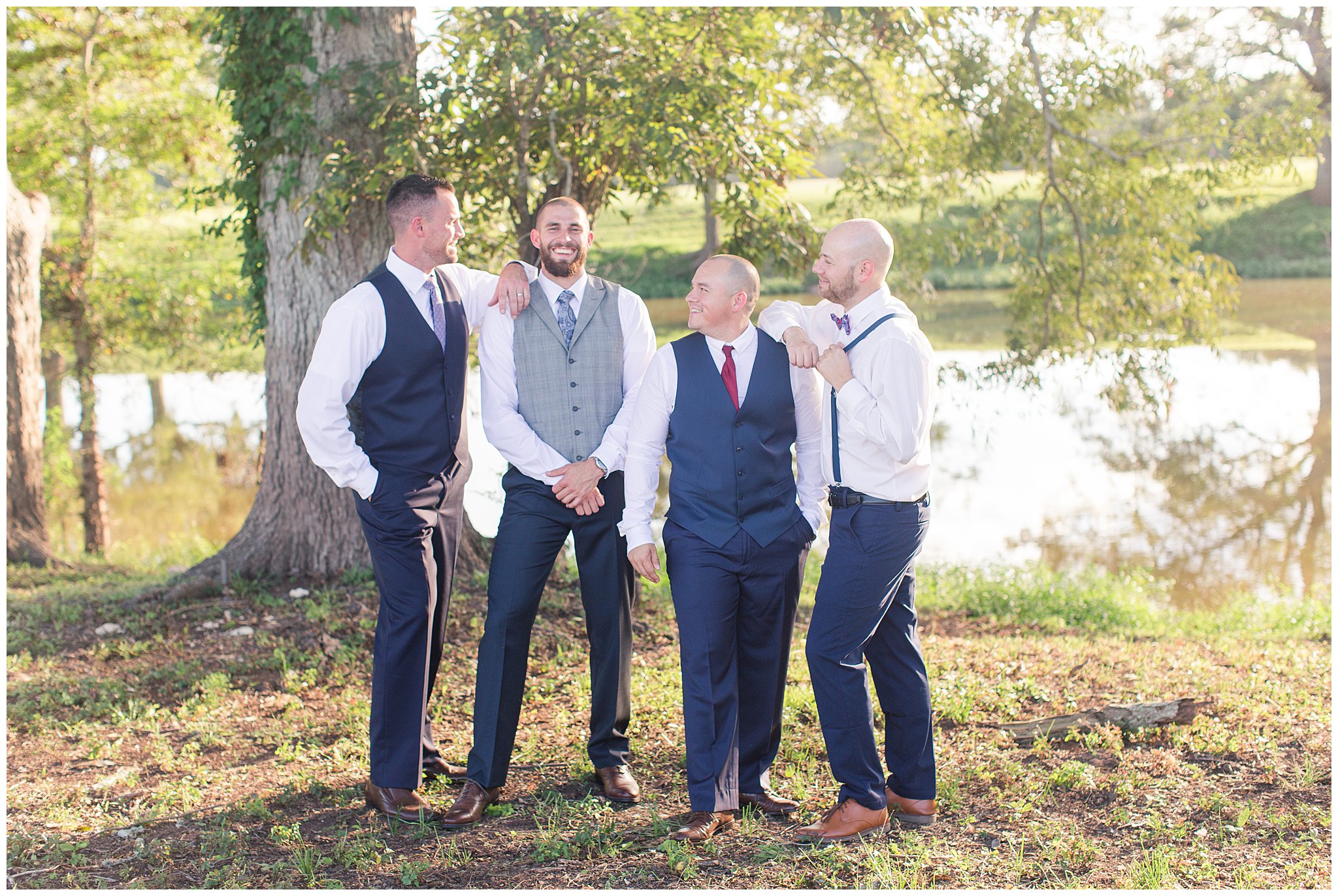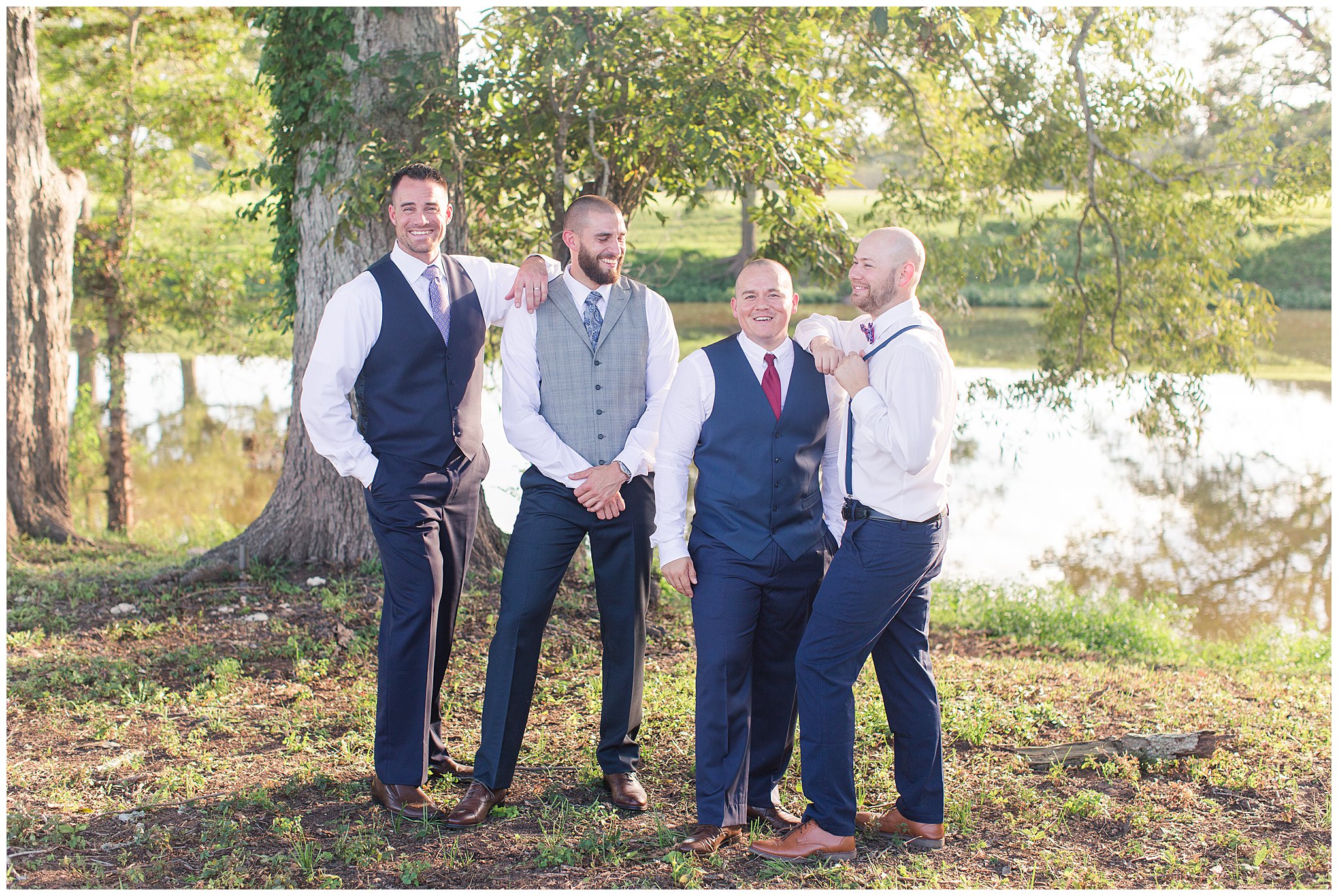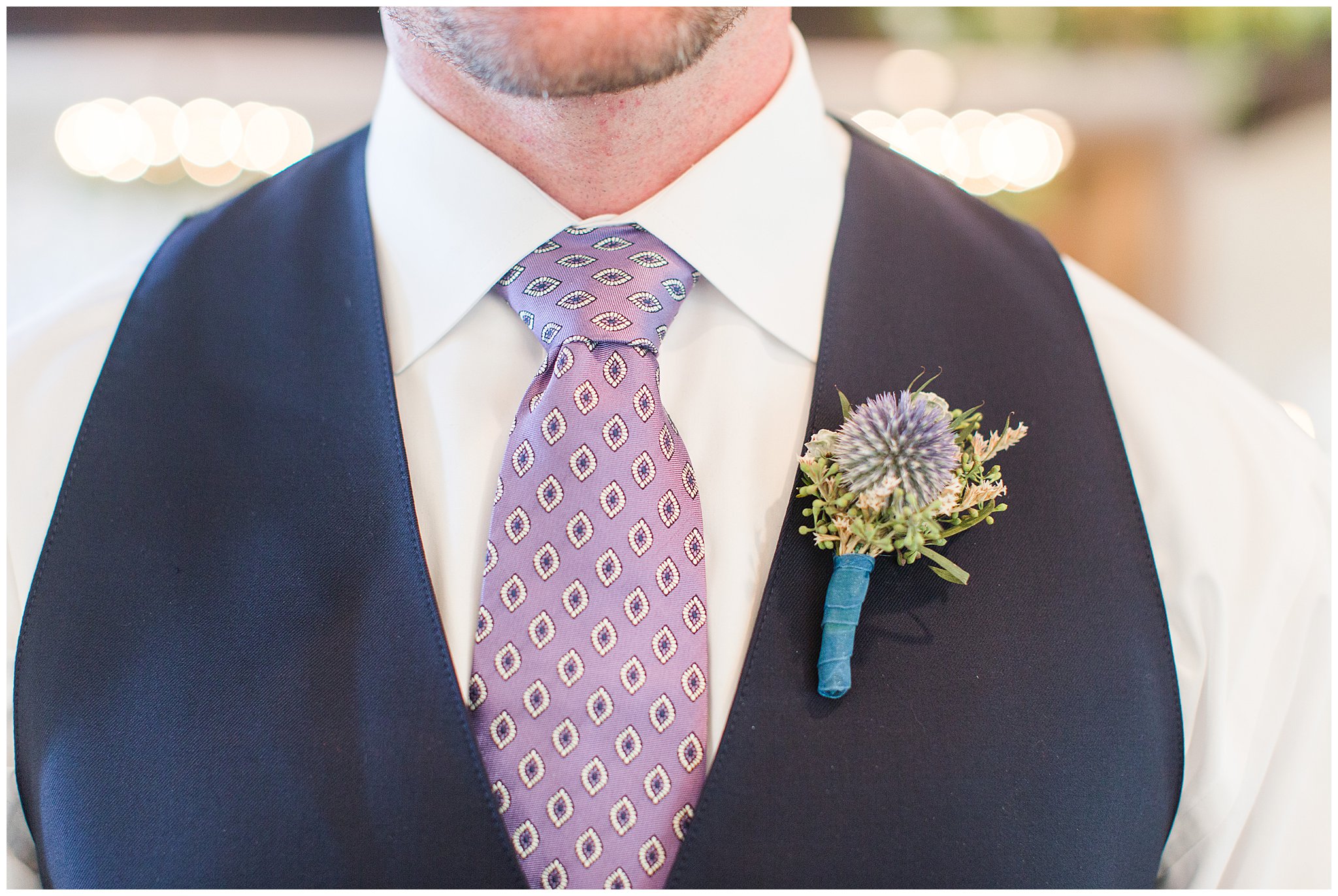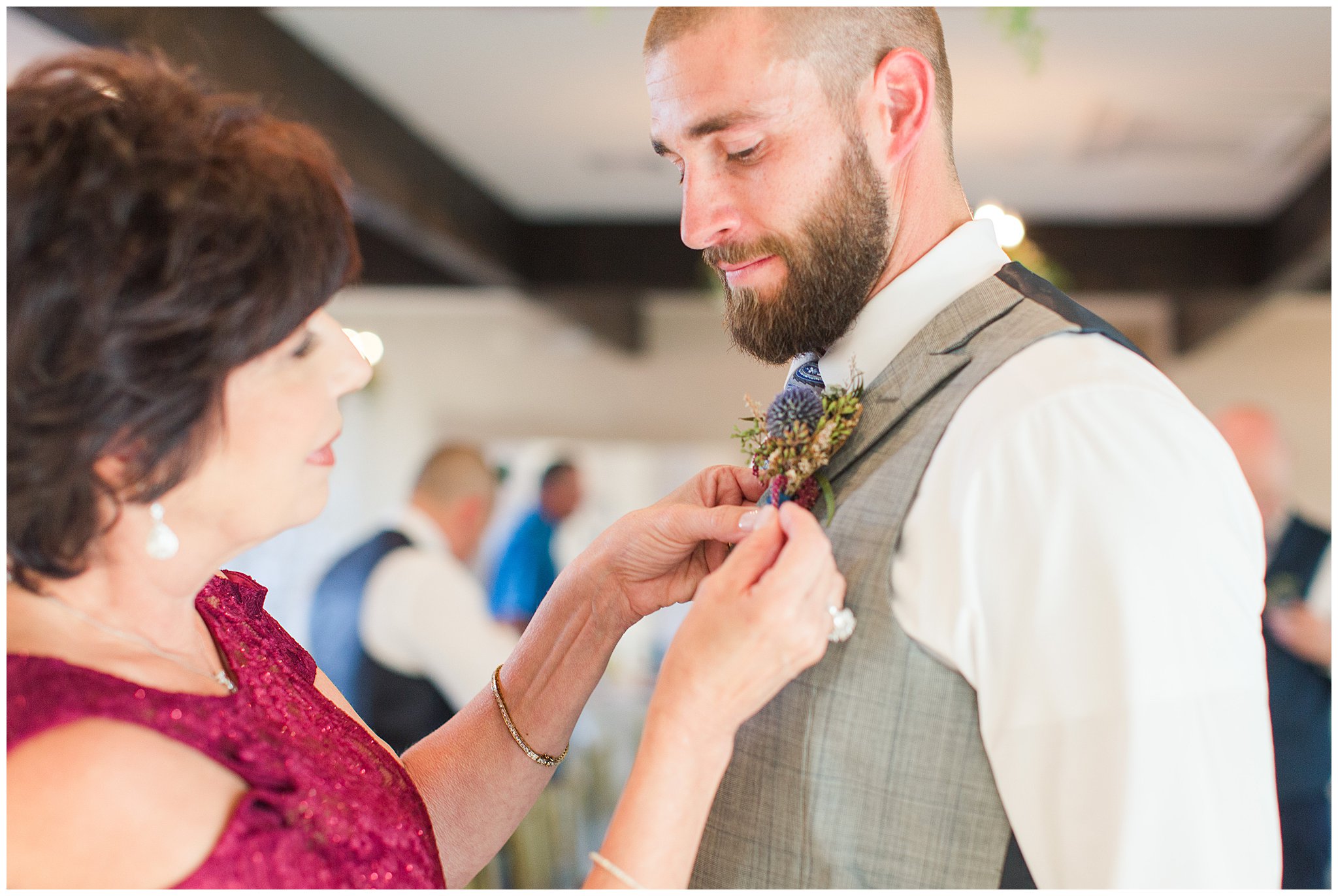 It was bright and sunny outside, but the Texas heat stayed at at warmish instead of hell fire like most days. By the time of the ceremony that late afternoon it actually felt pleasant and no one objected to being outside!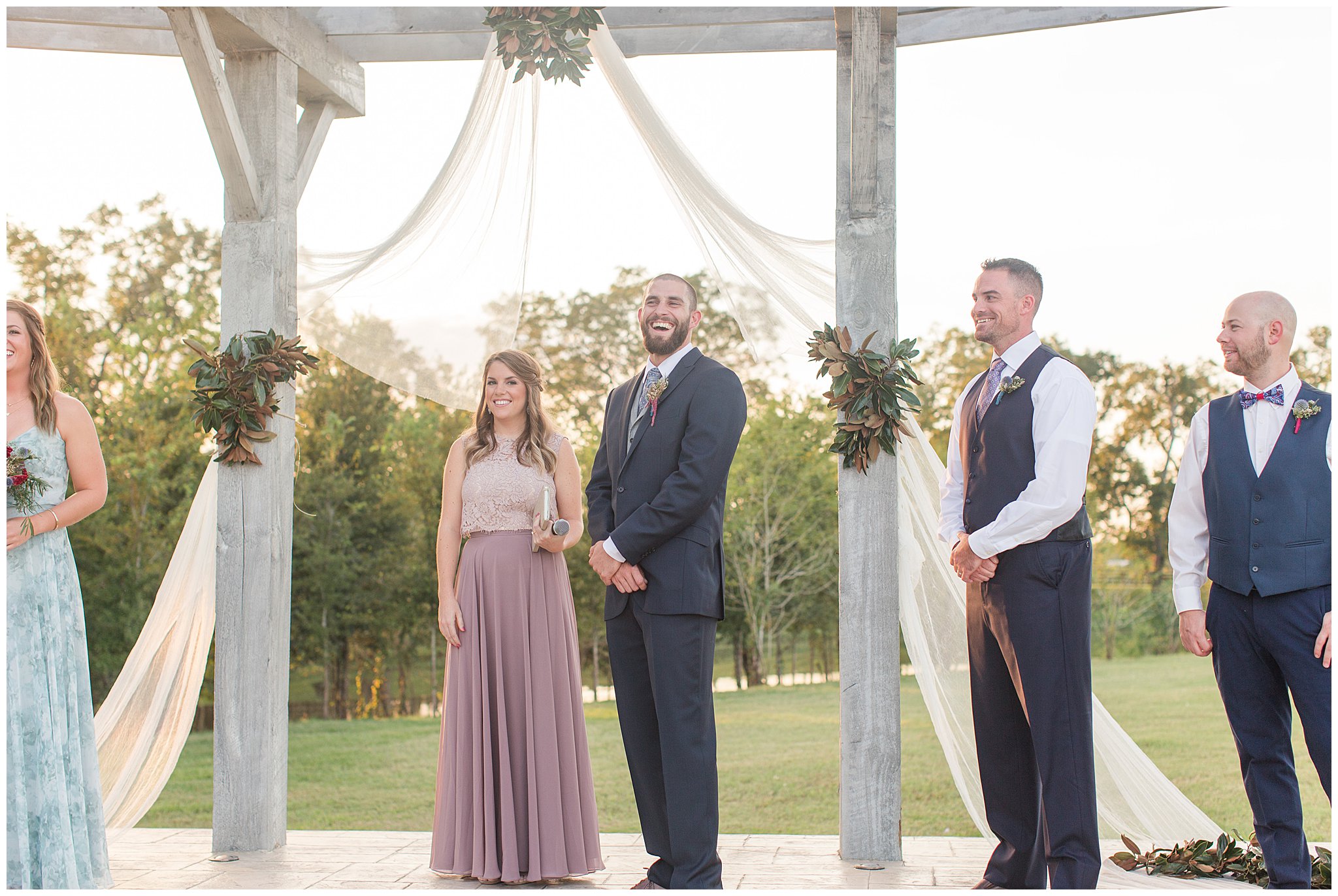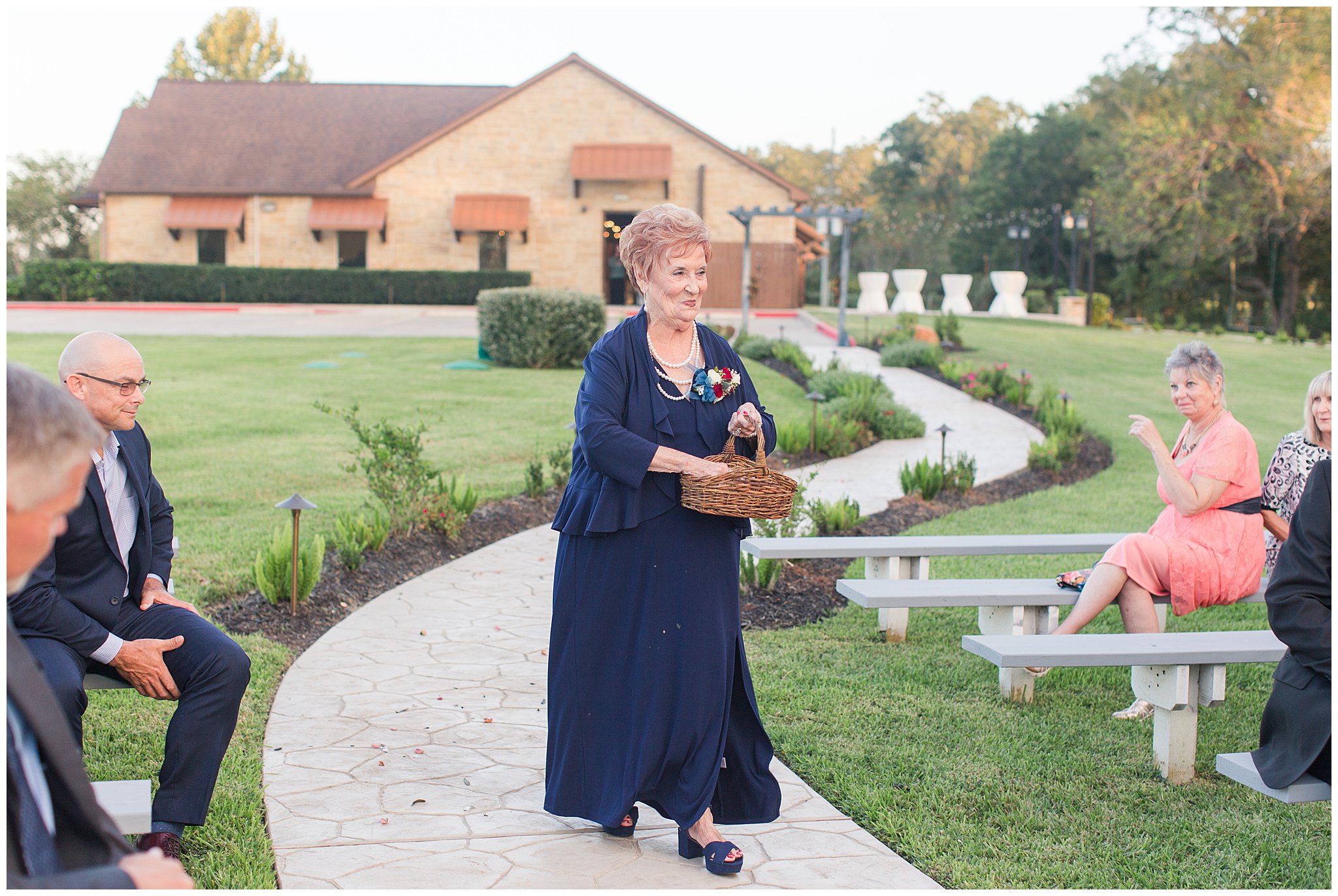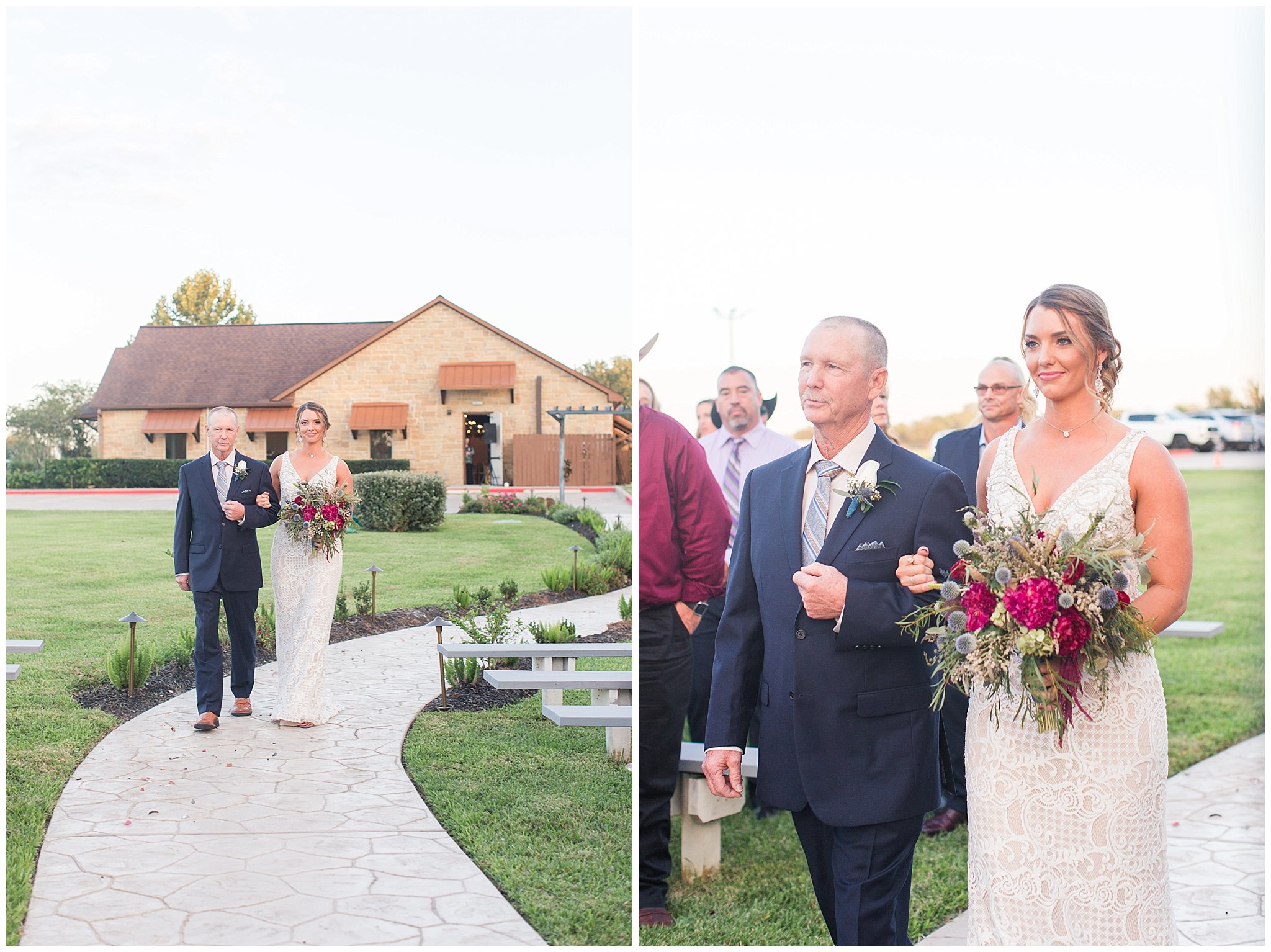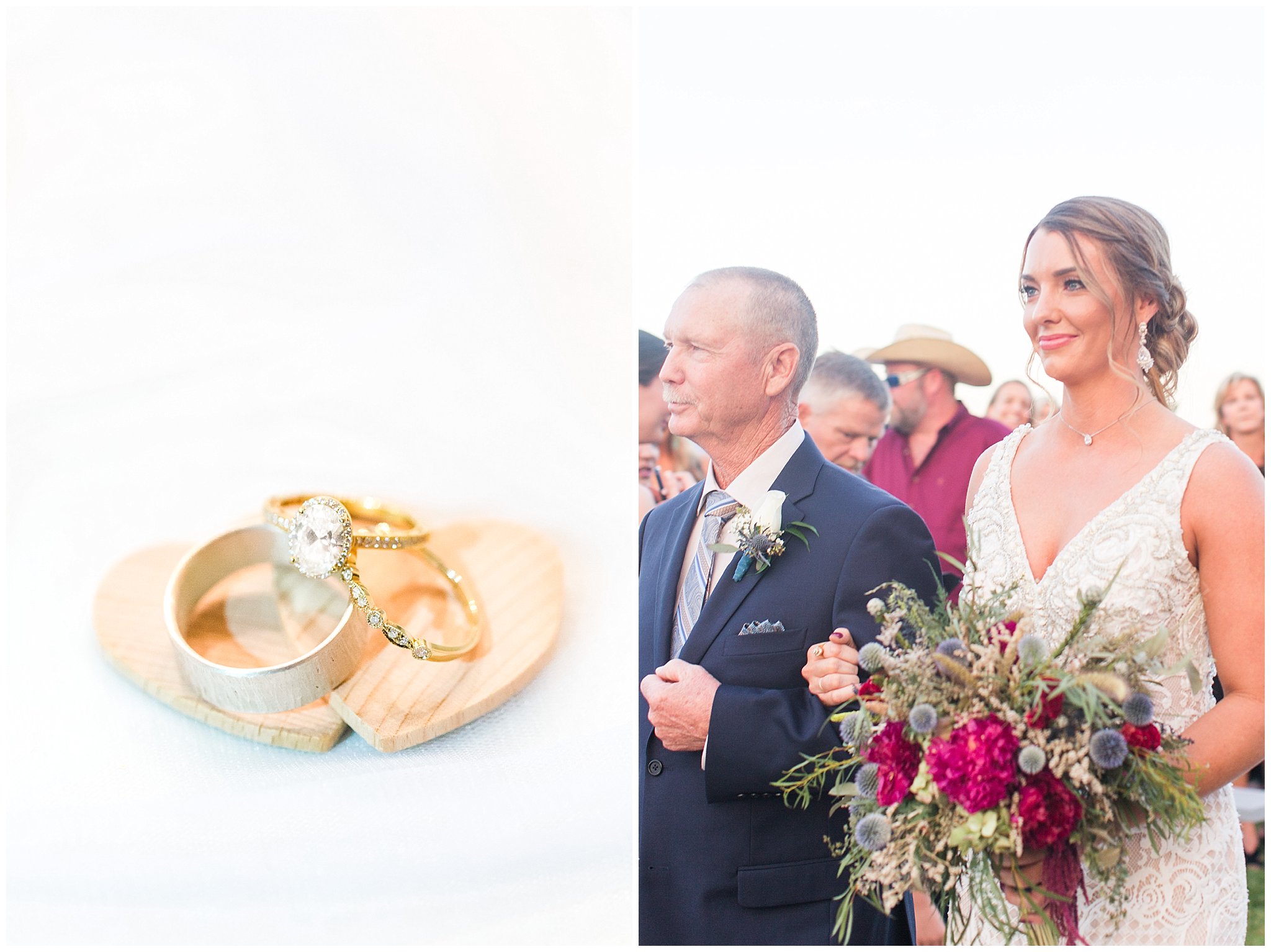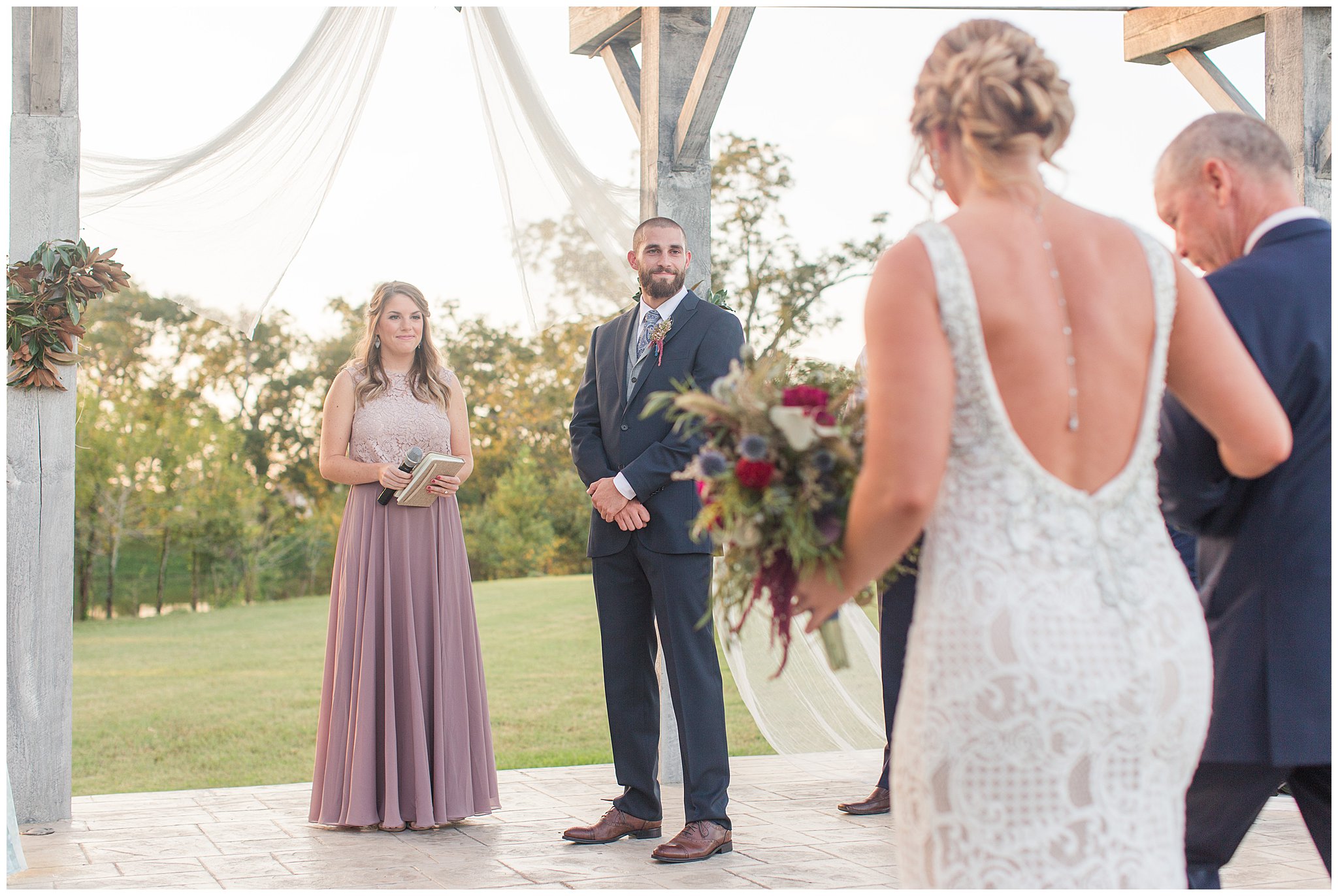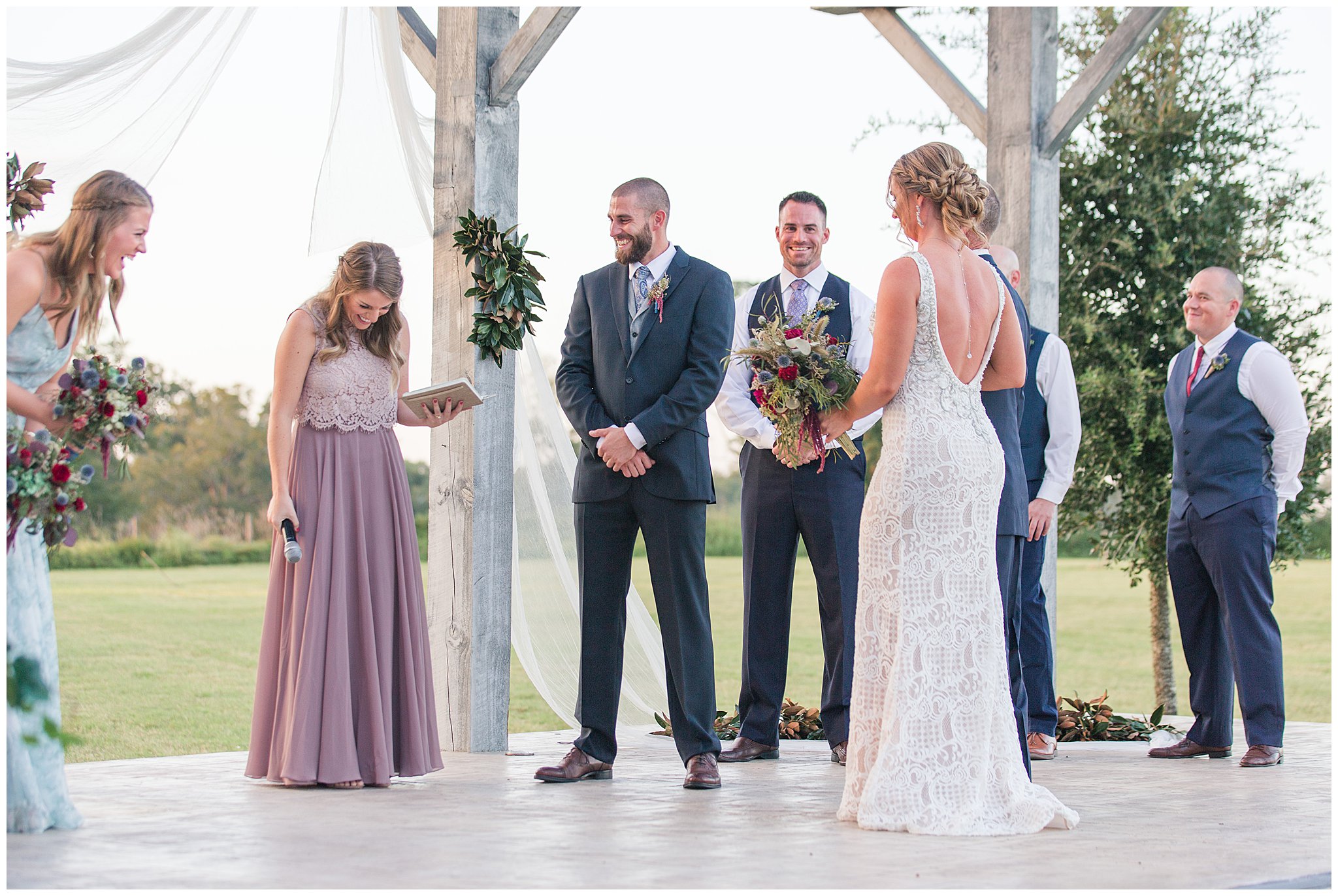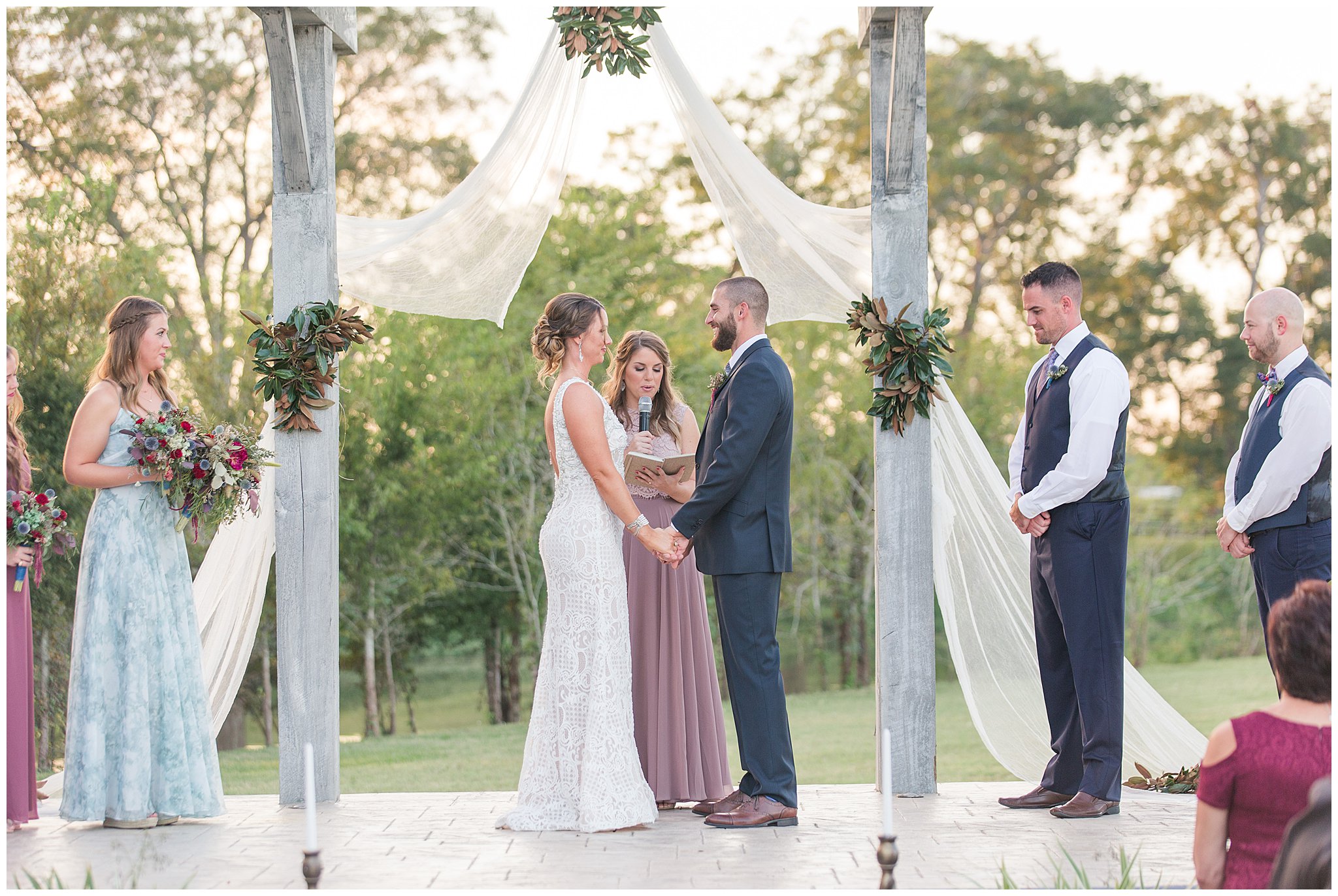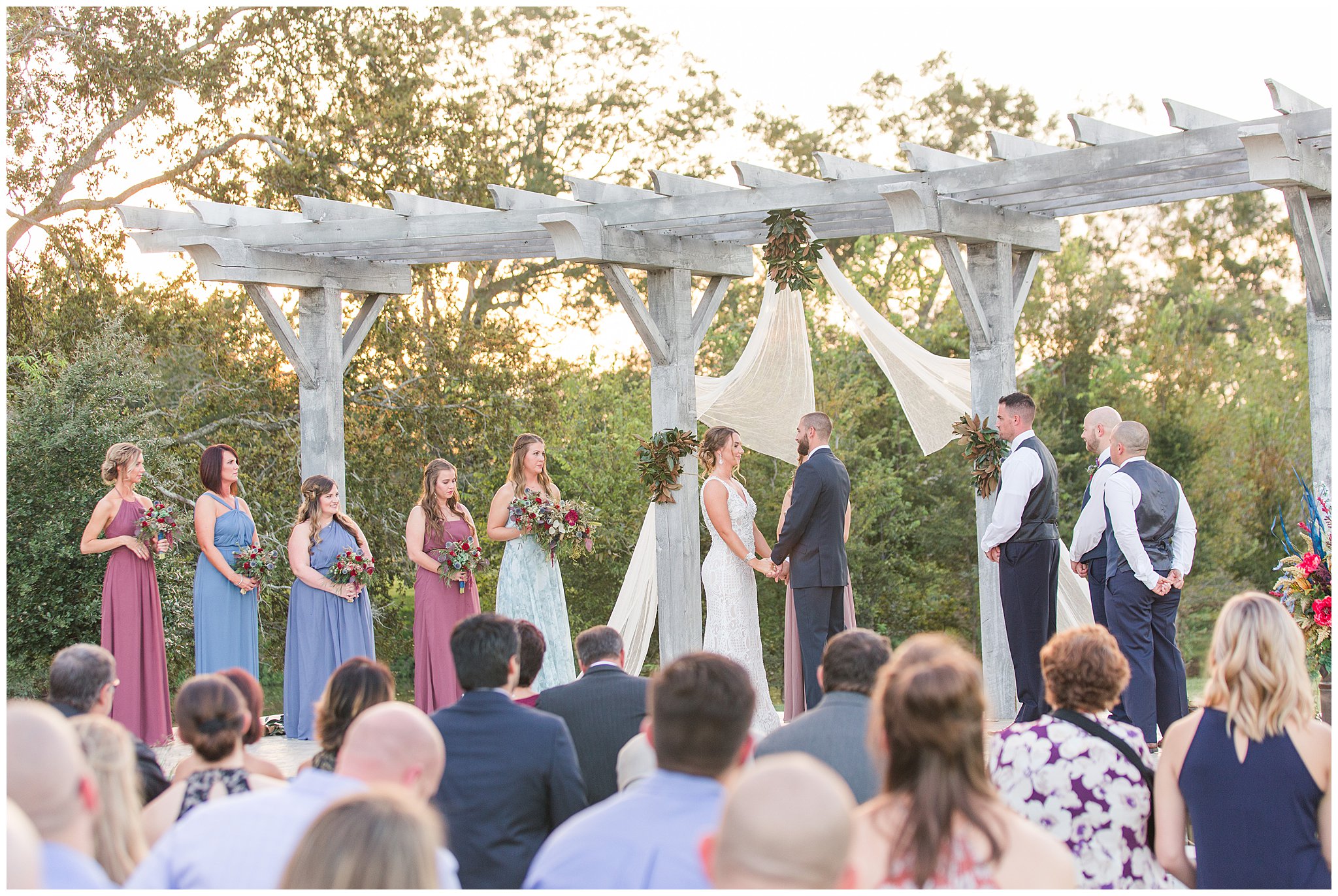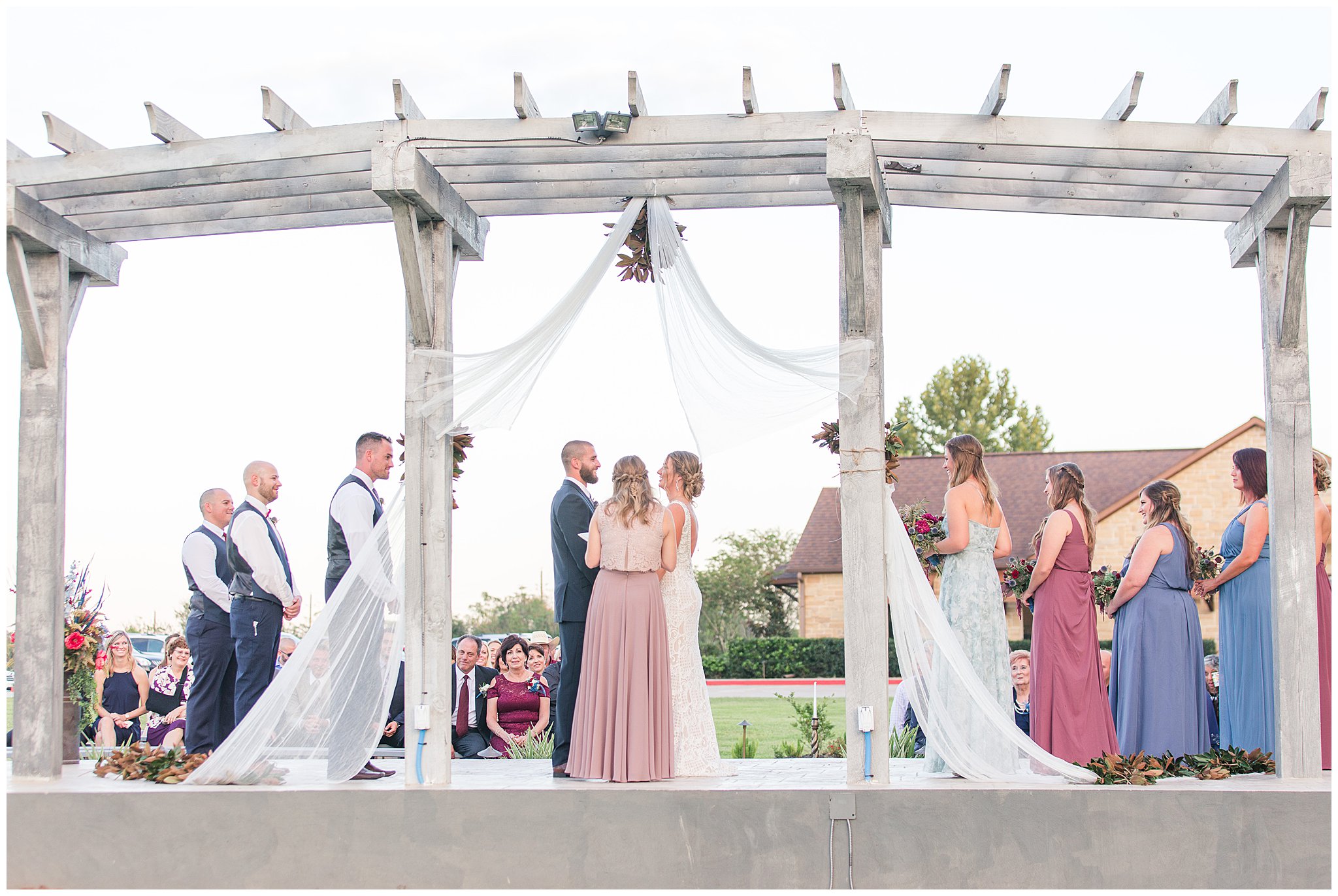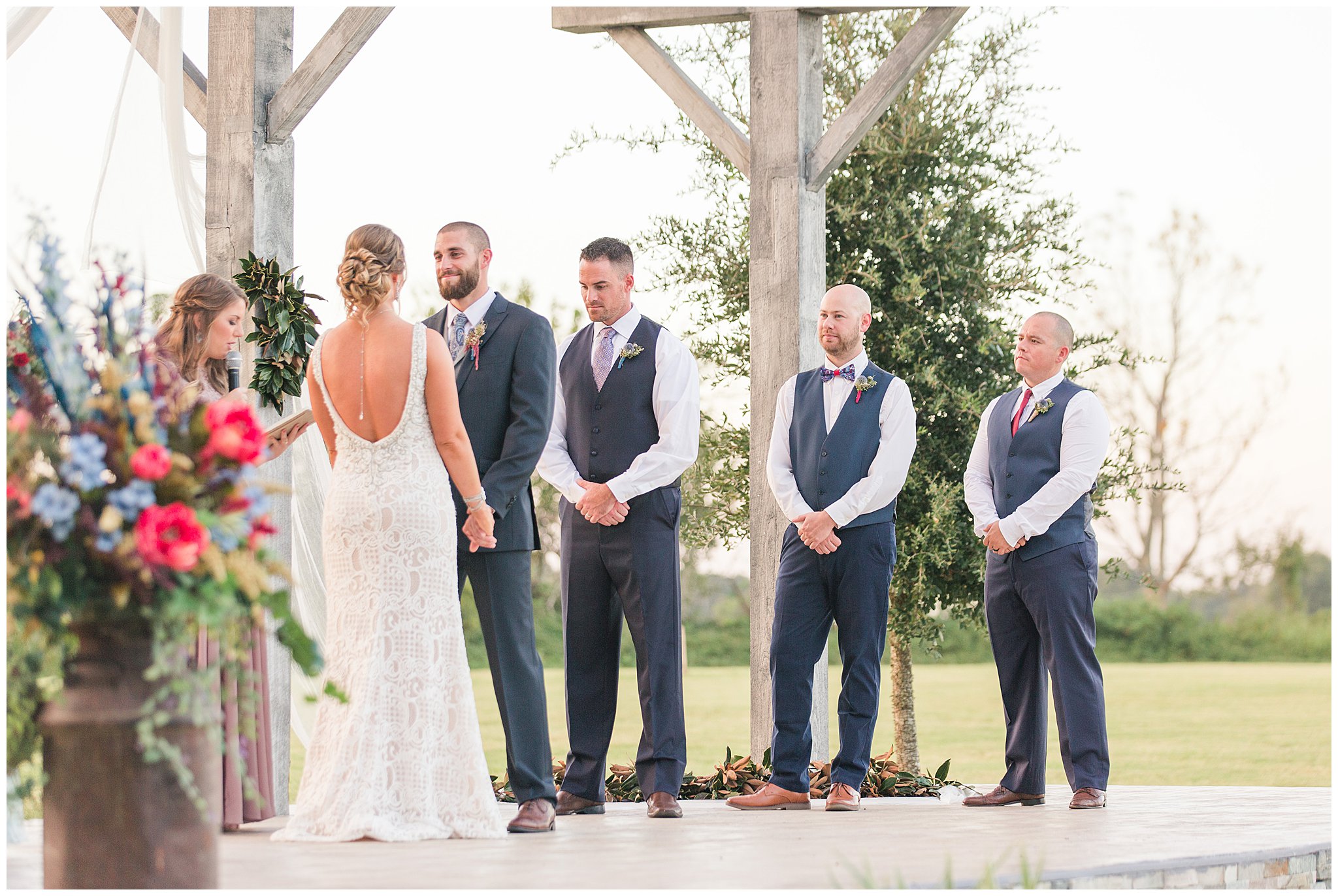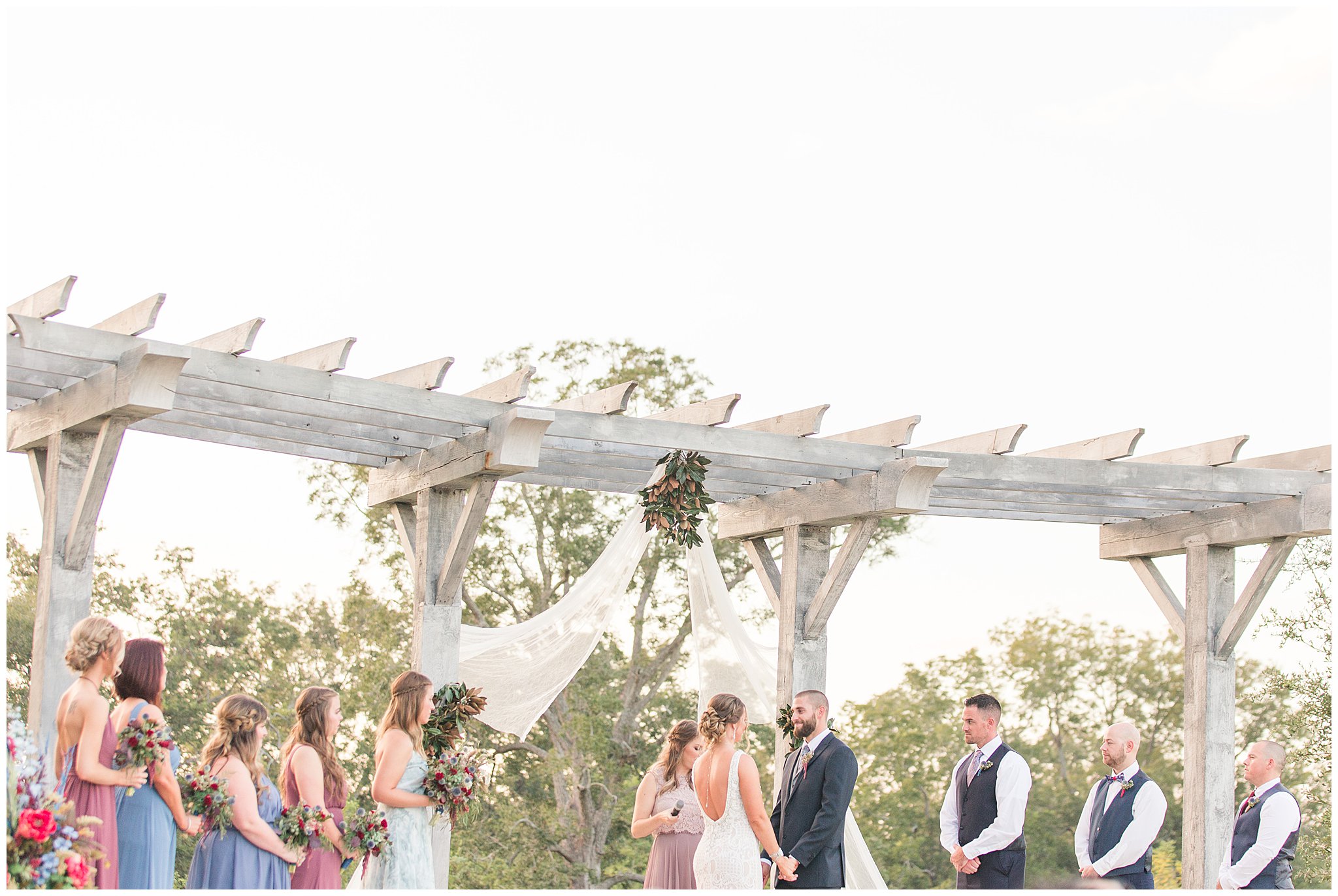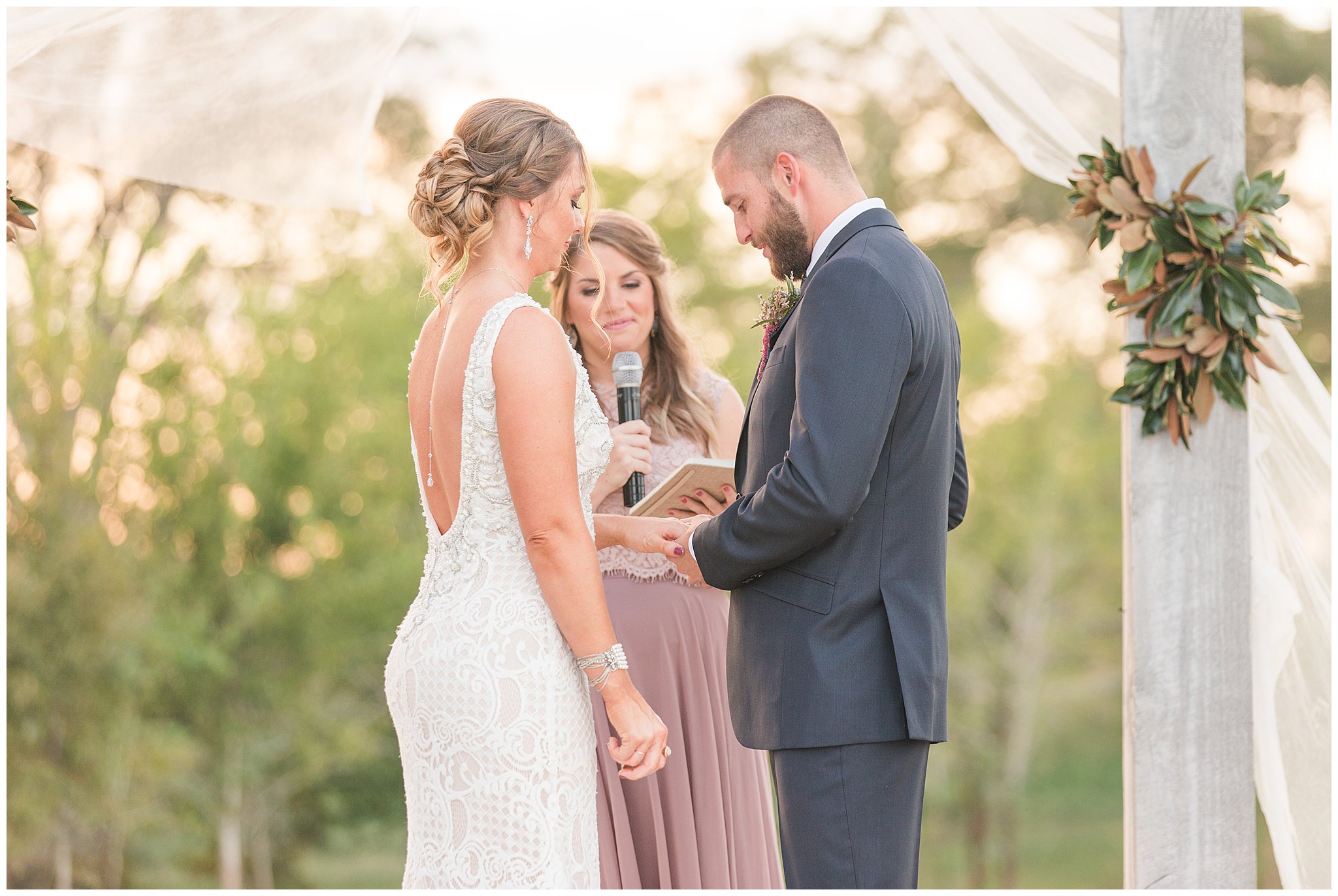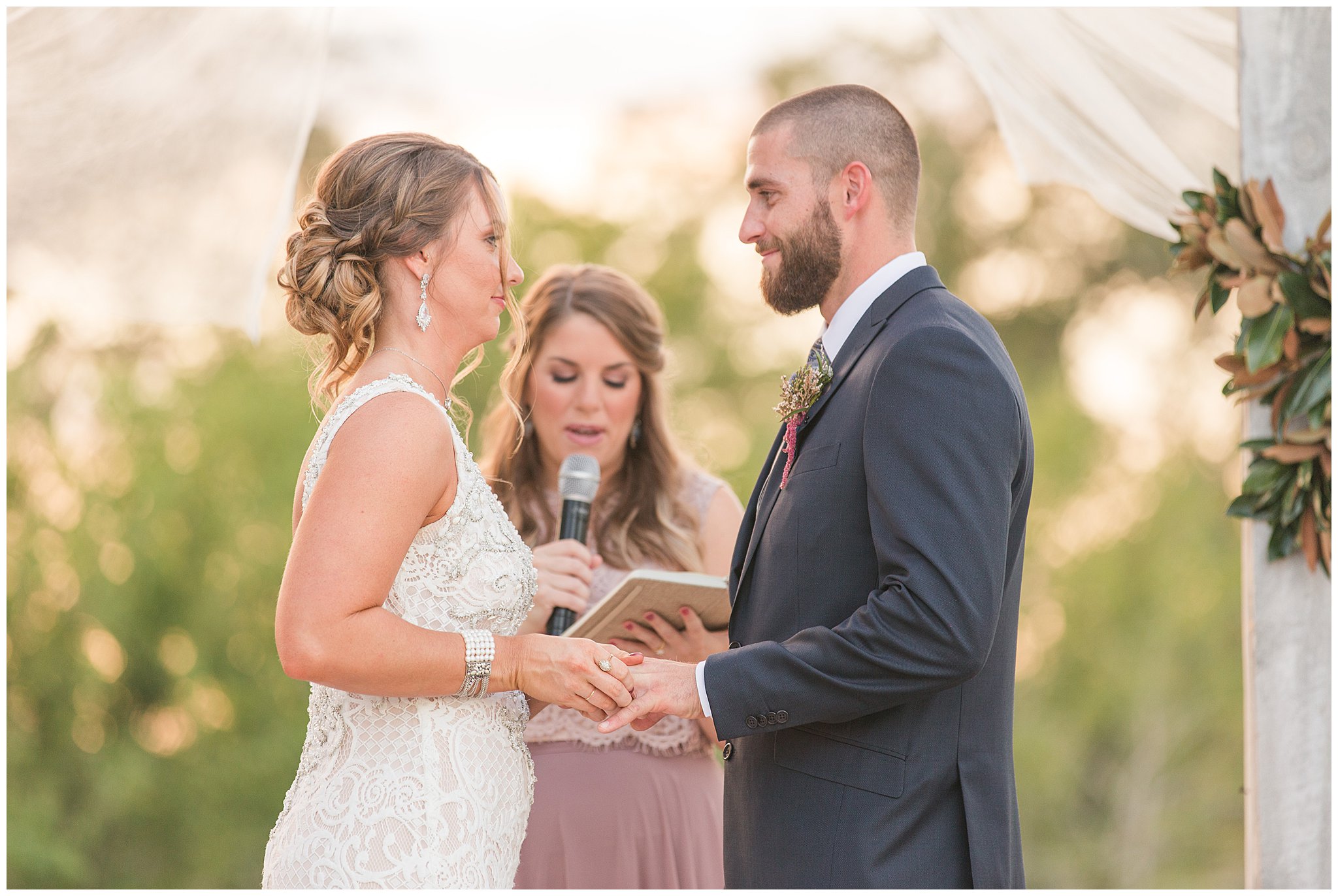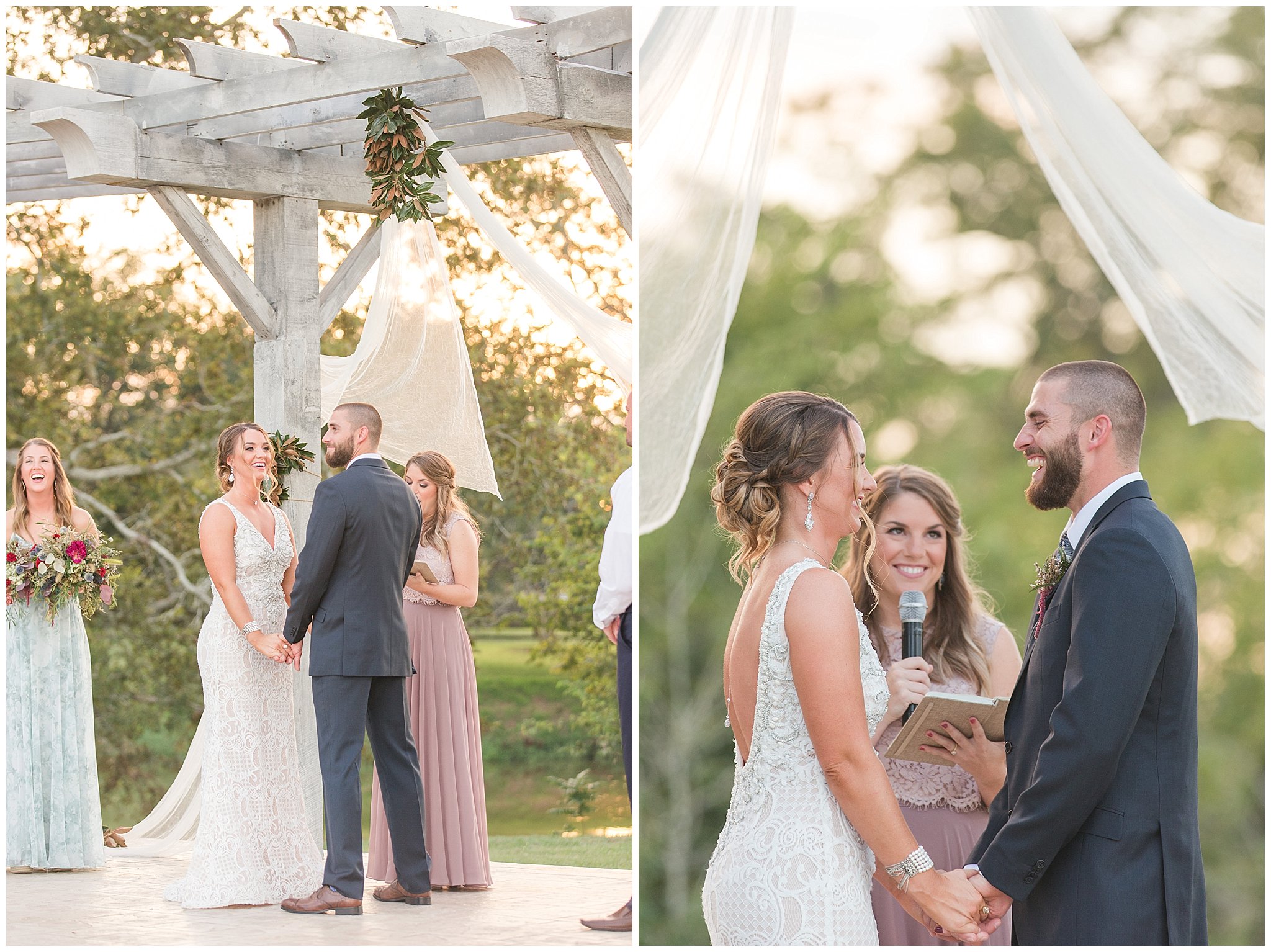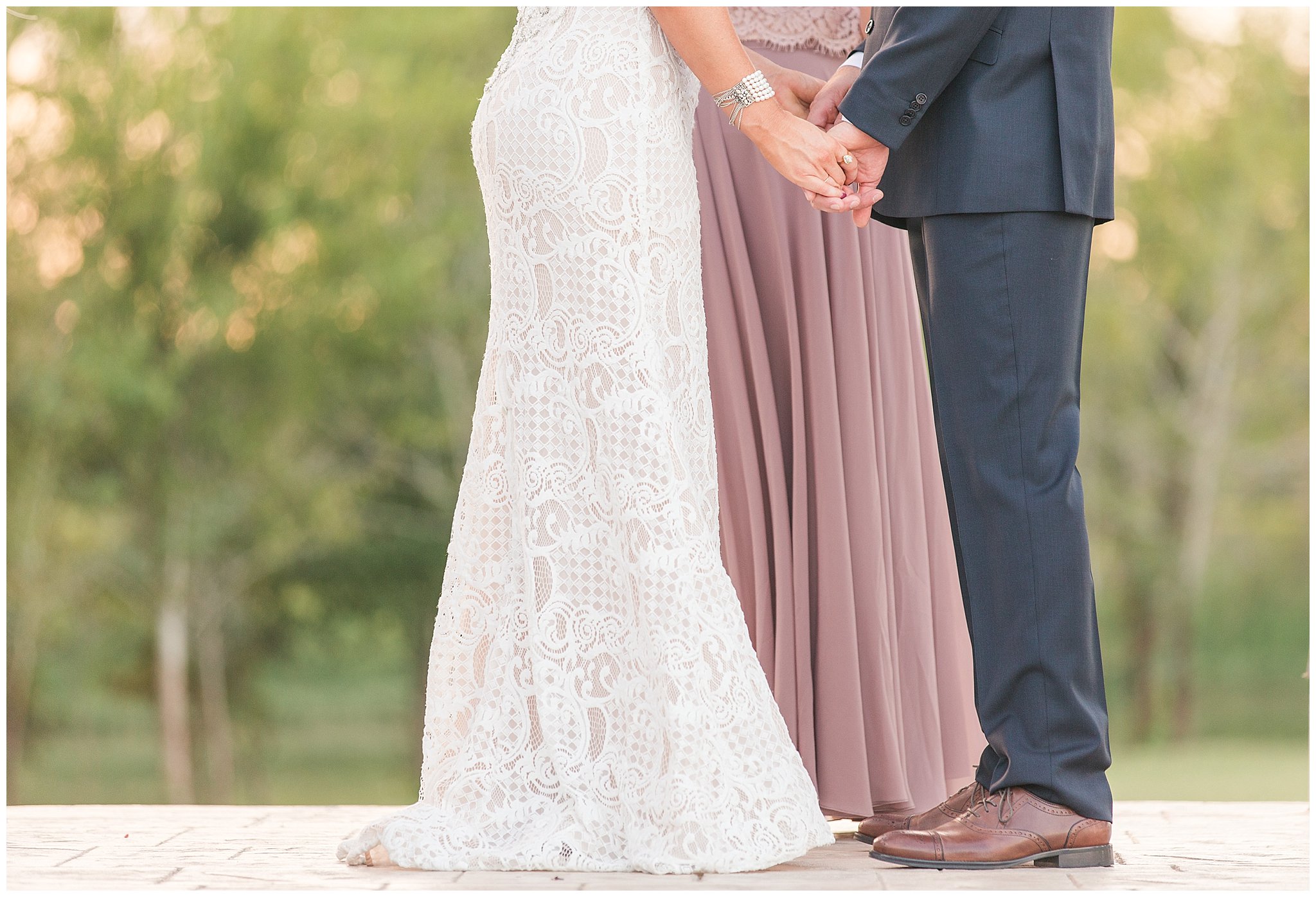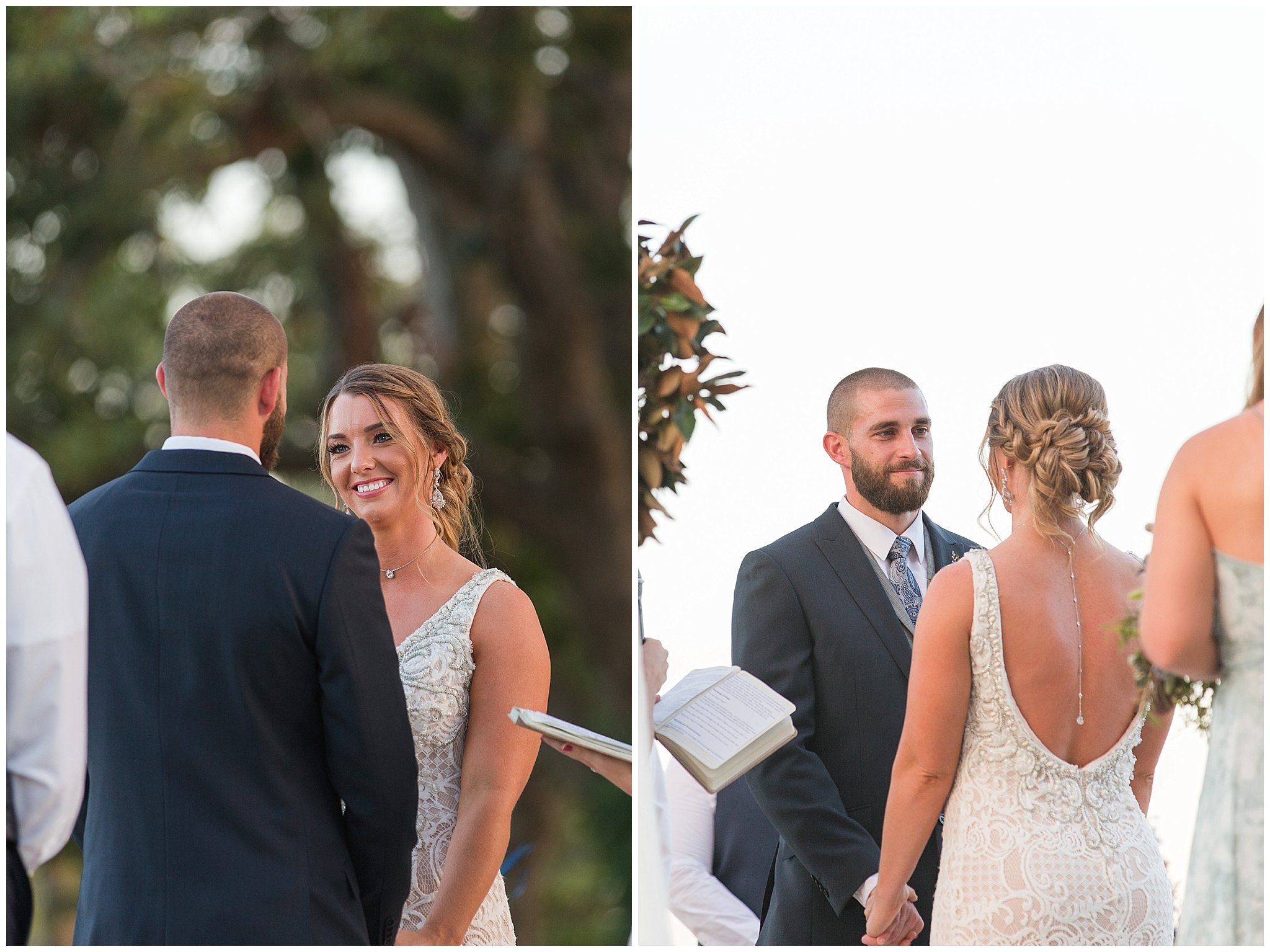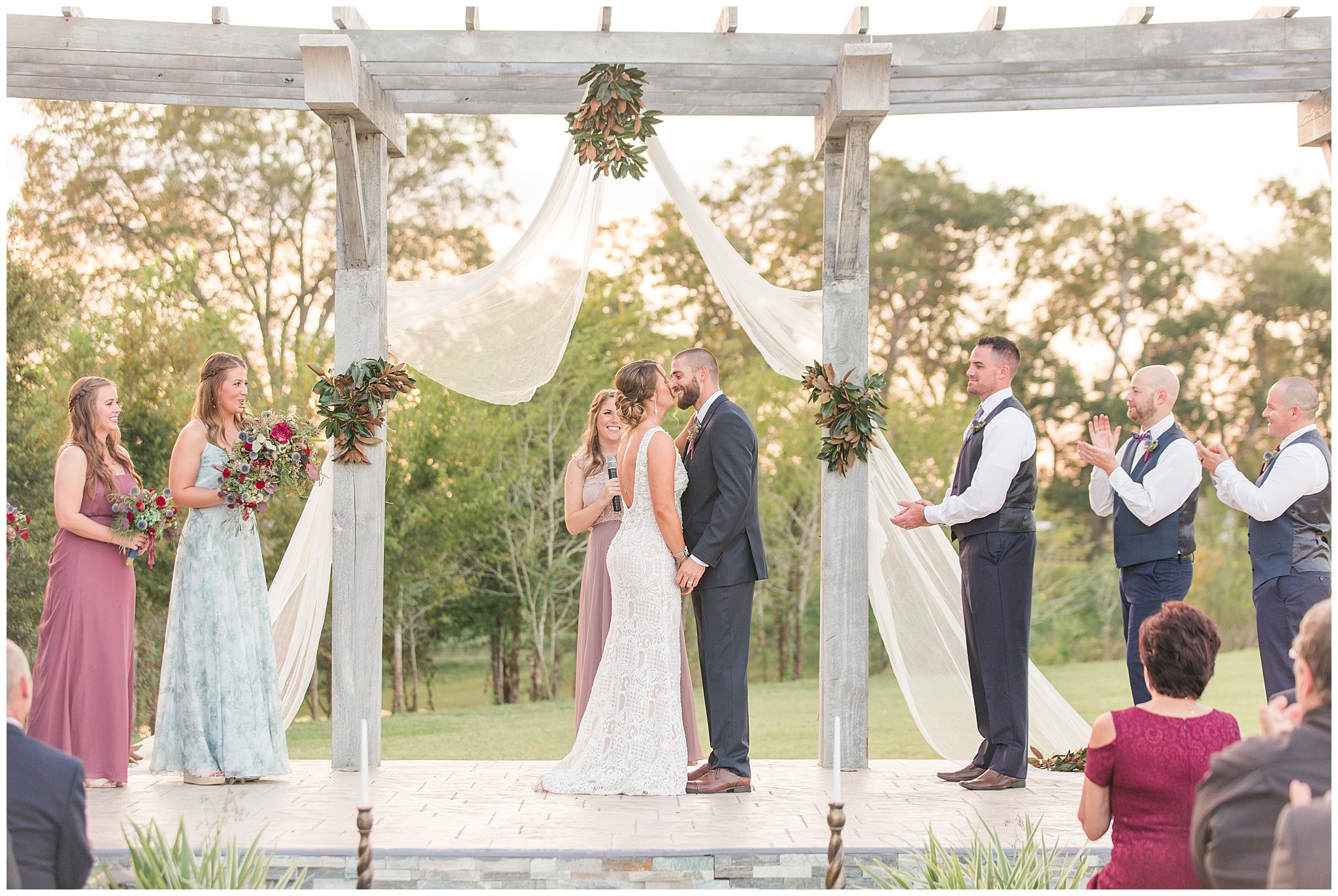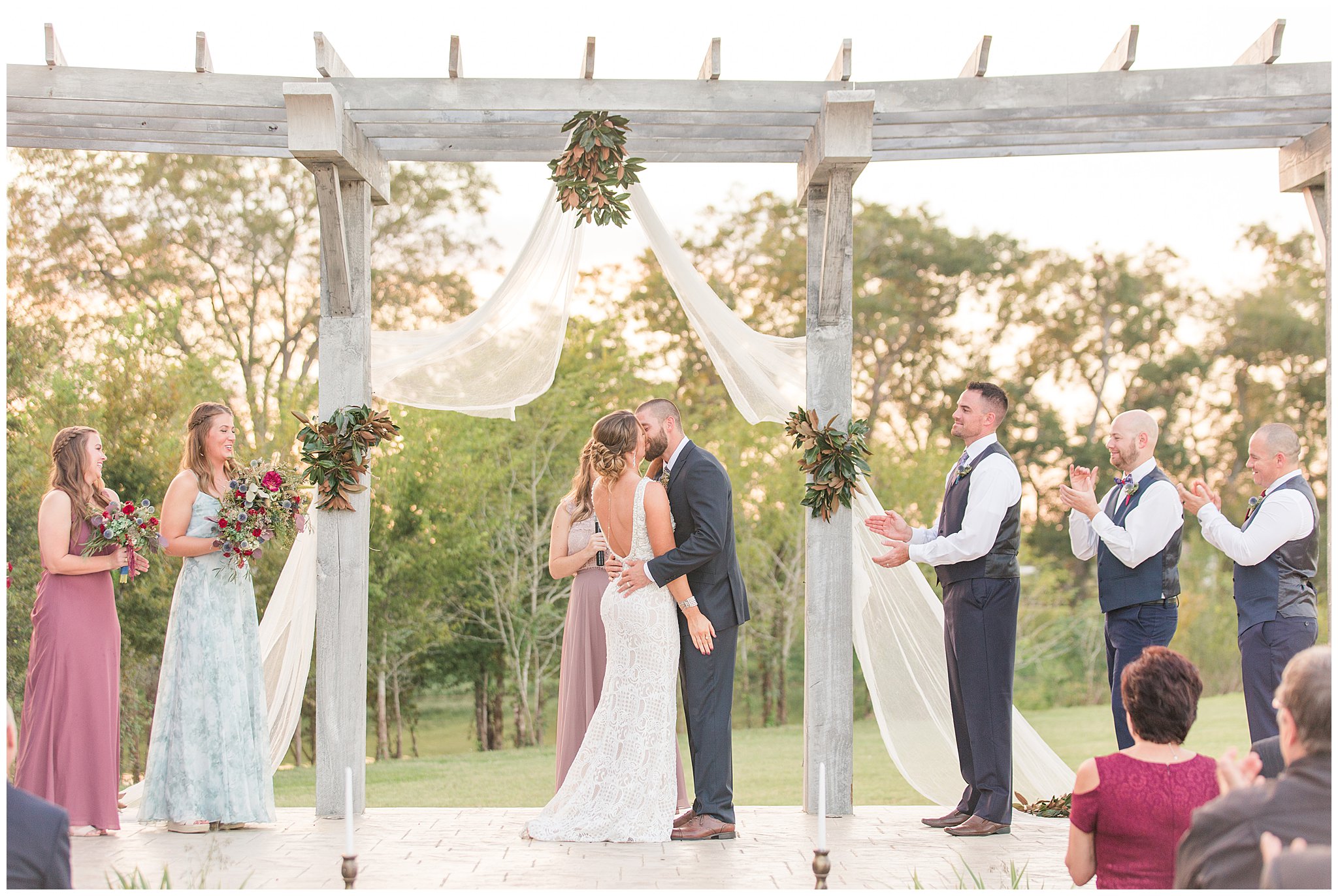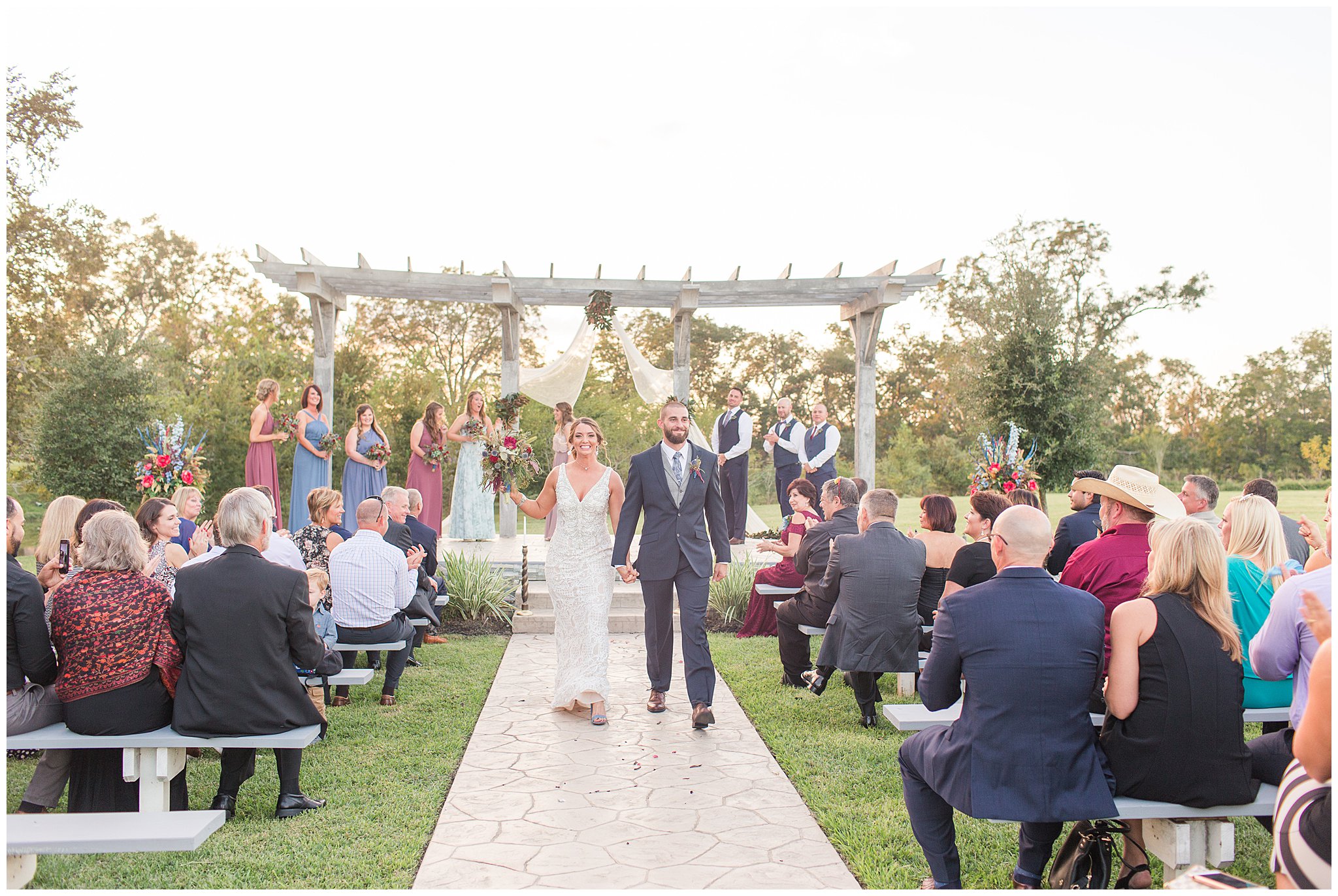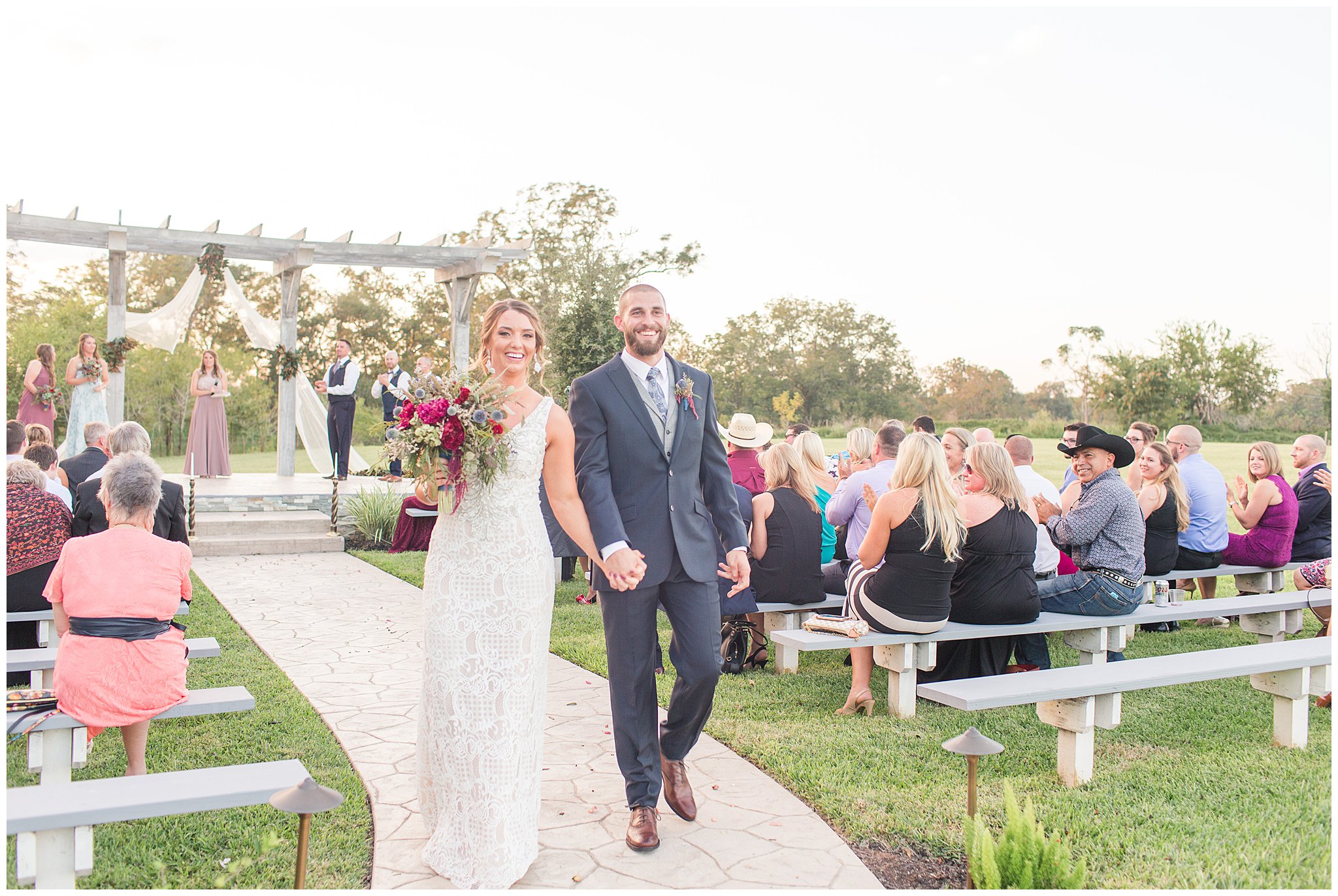 Heading into the reception as Mr. & Mrs. for the first time;
look at their faces!! I love it!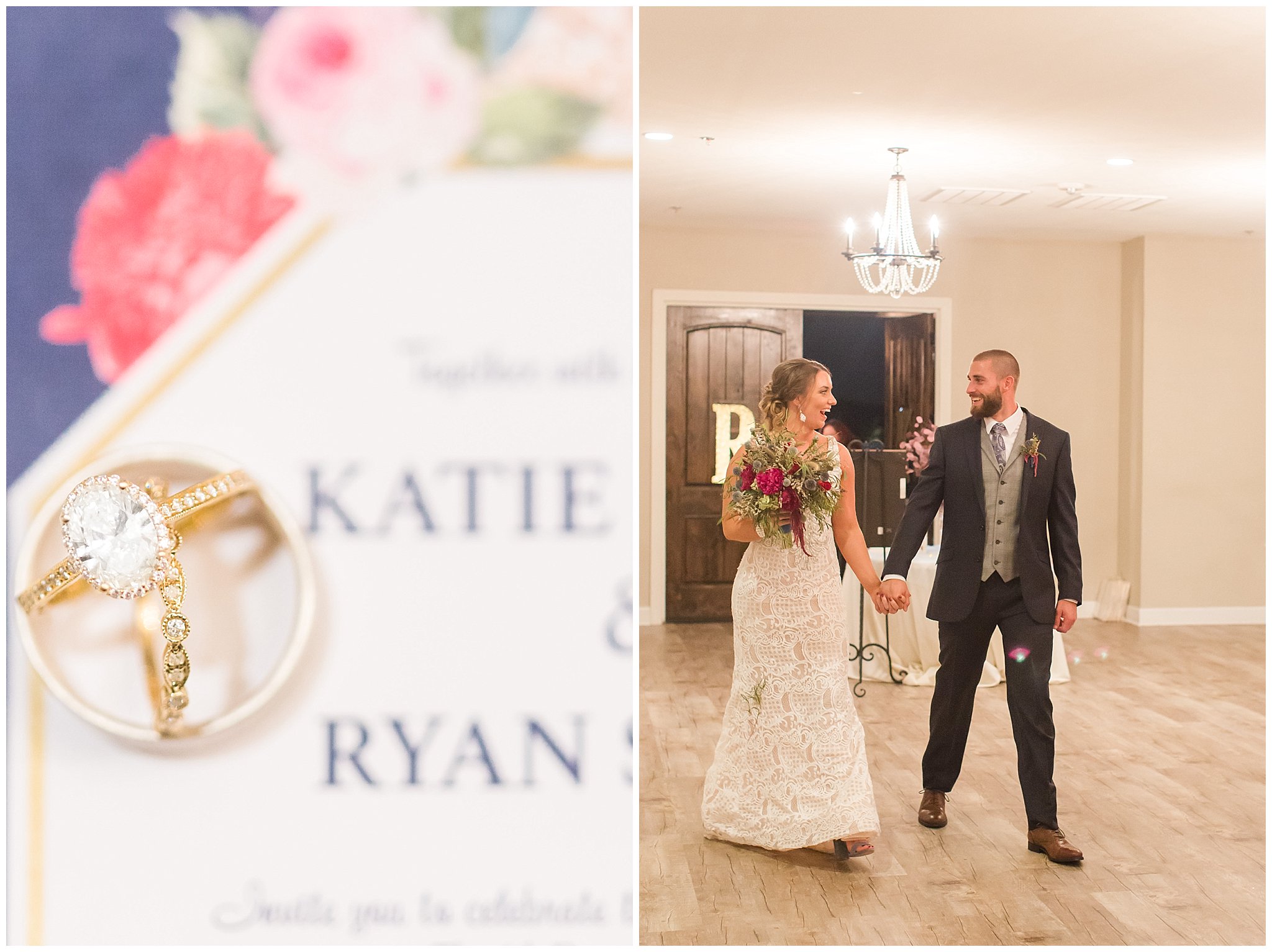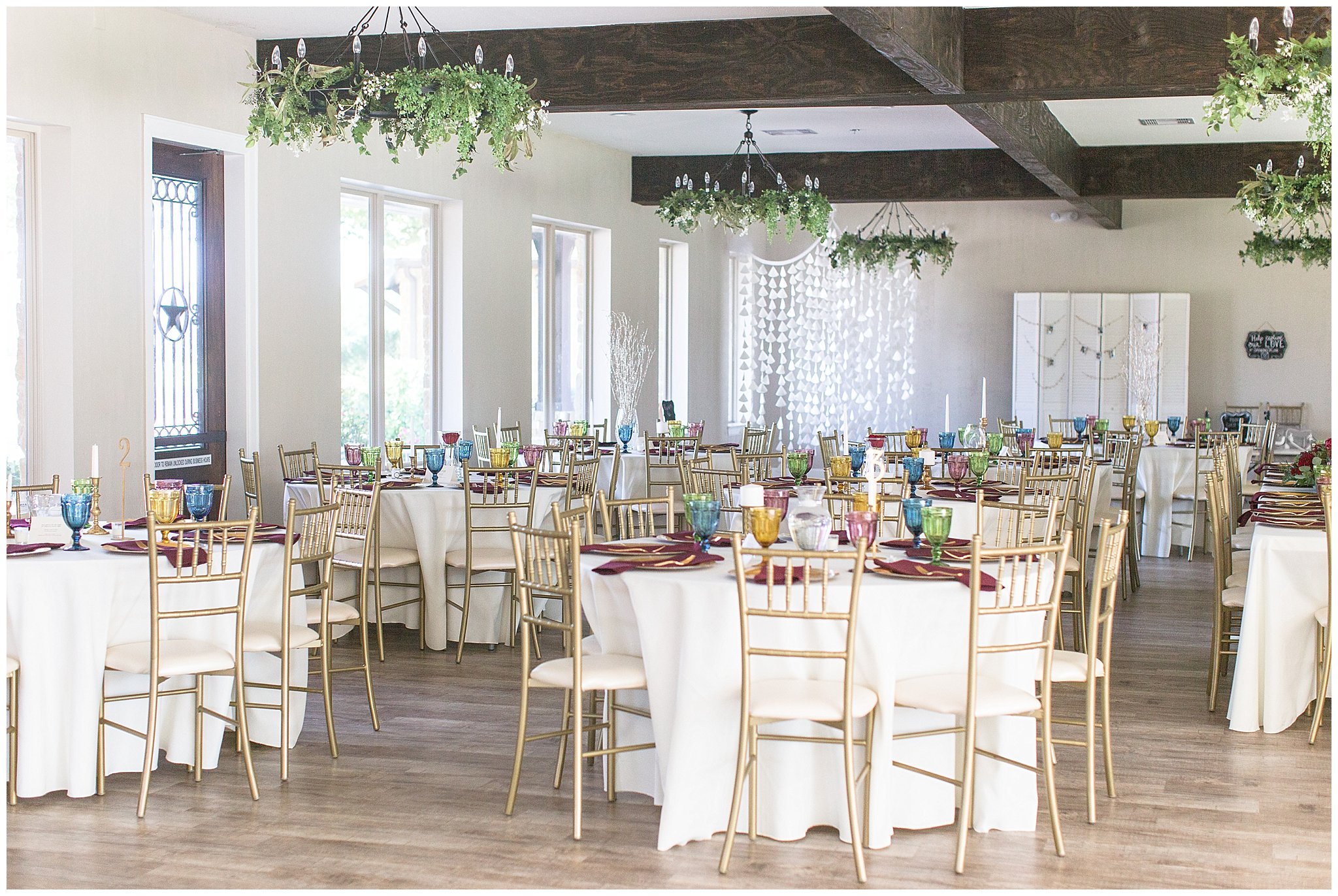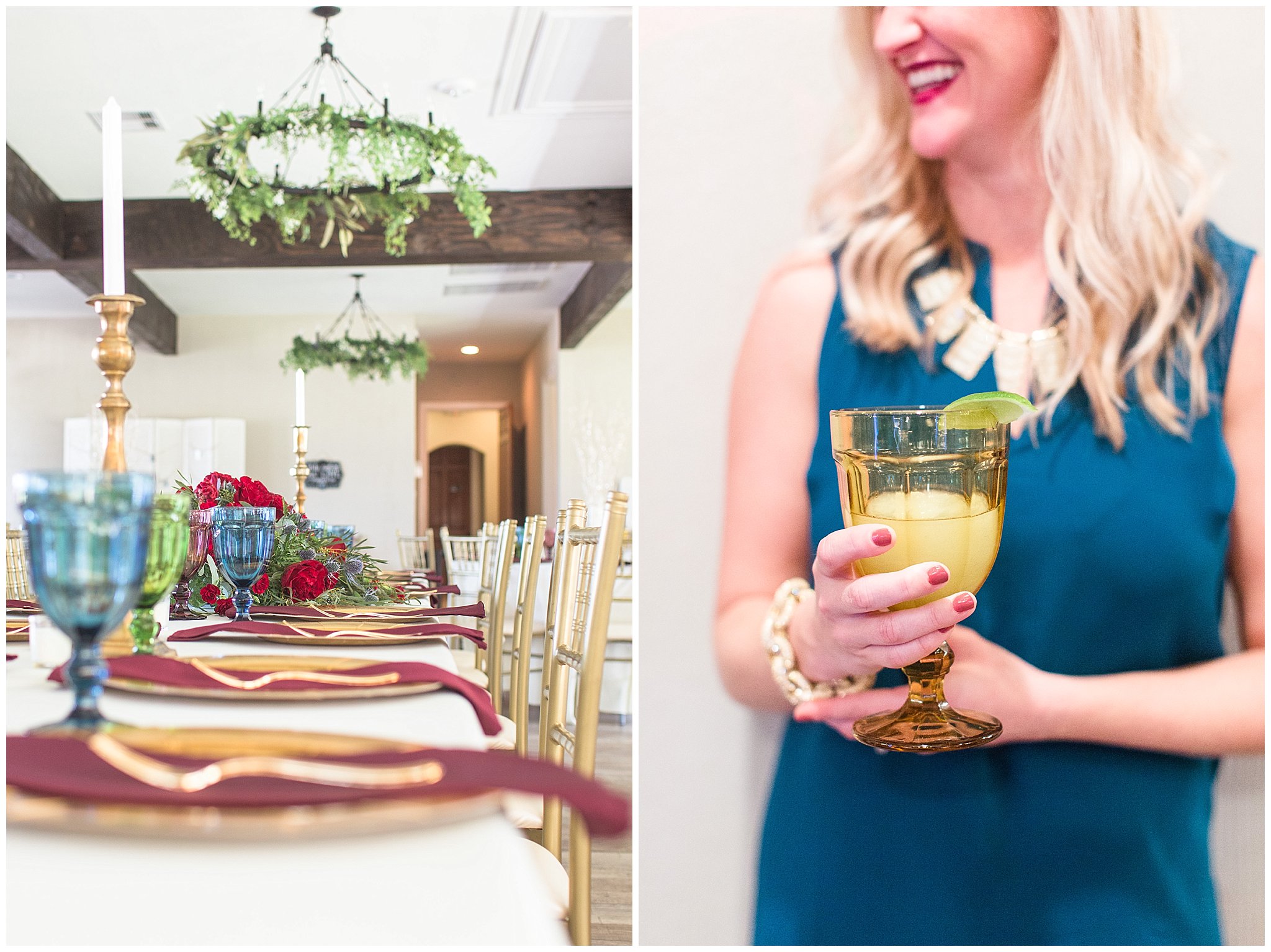 How cute are these glasses?! They were the guests wedding favors! I love the variety in the colors and how they still all coordinated! Jewel tones are one of my favorite things about cooler weather and I wish it was a year round thing.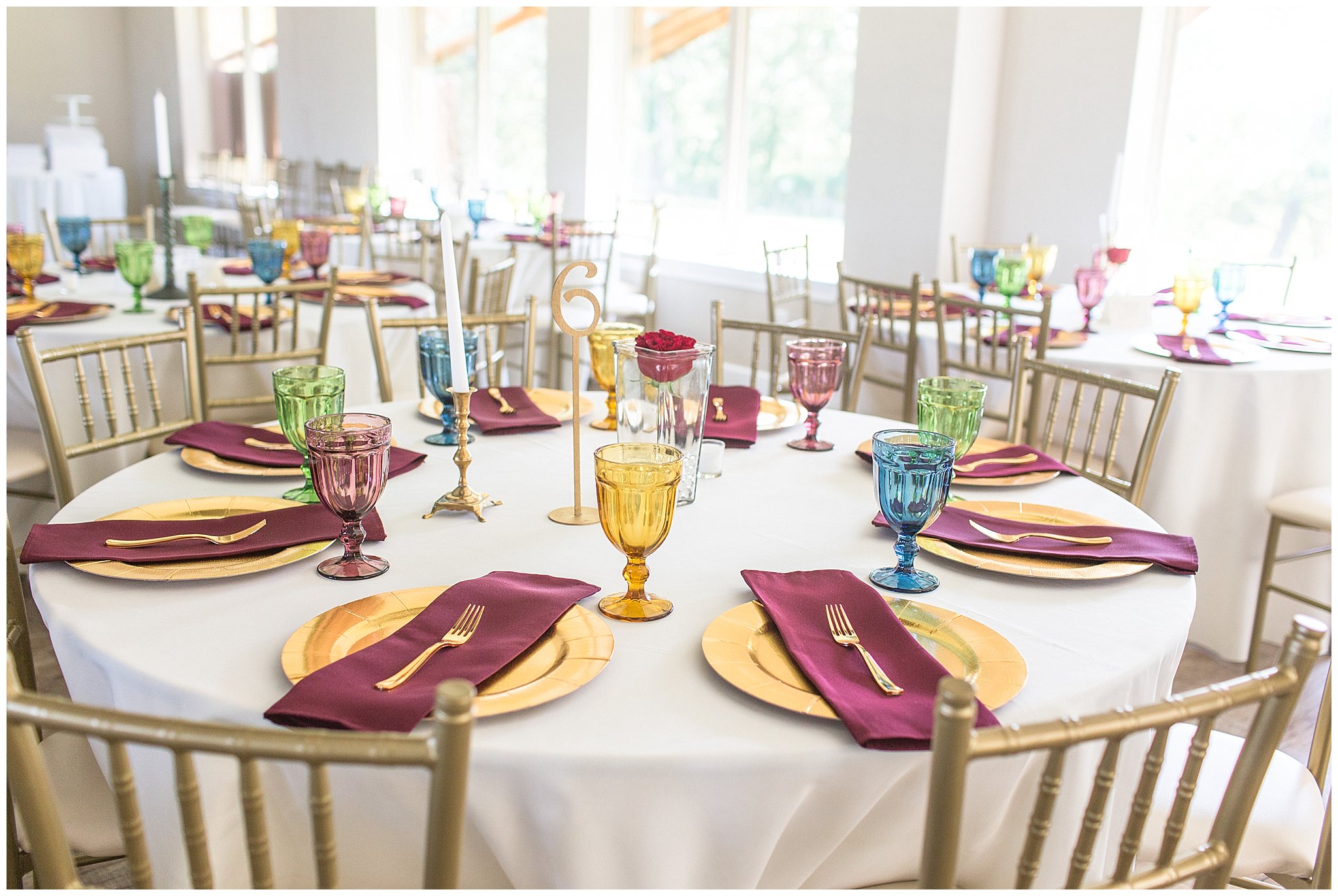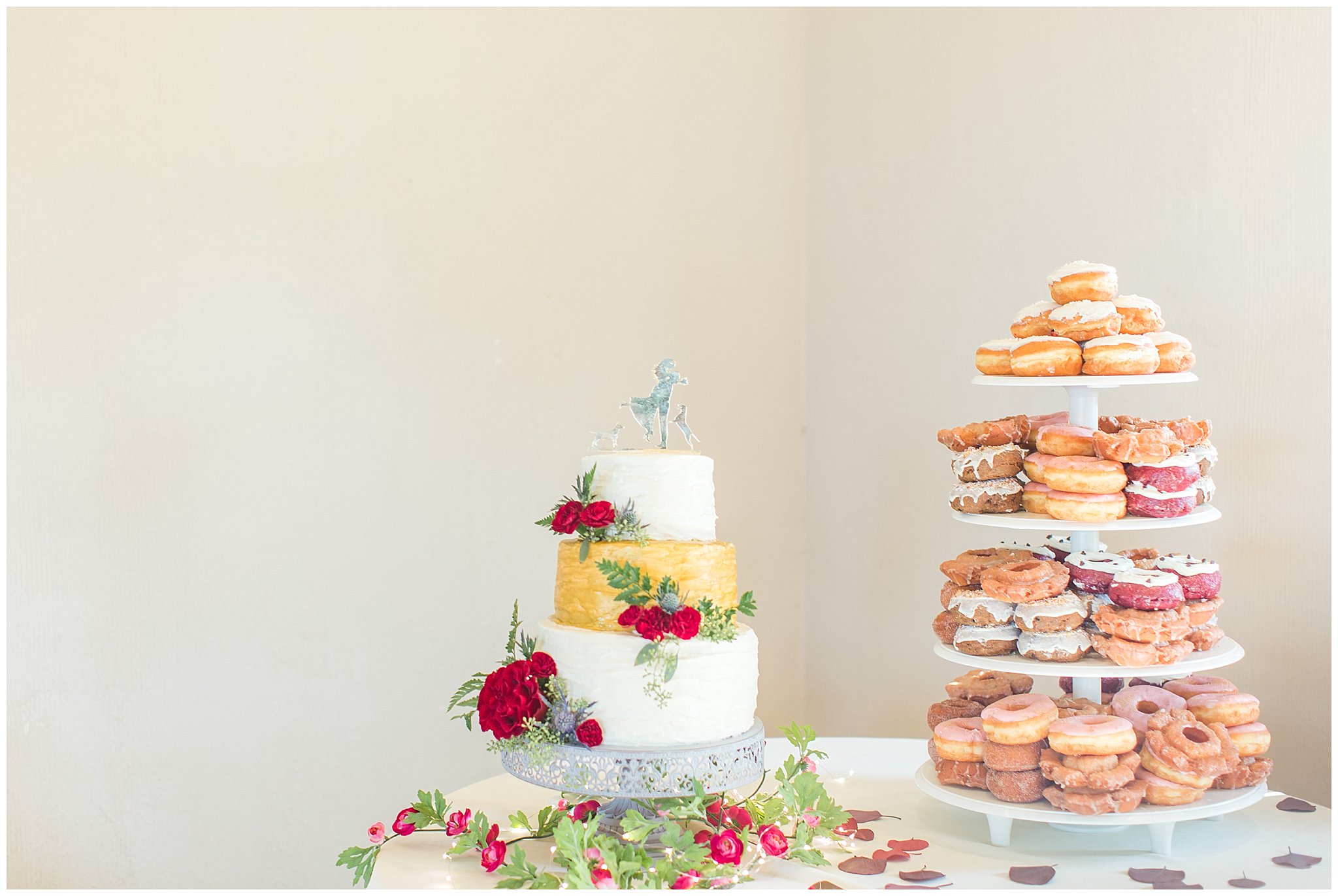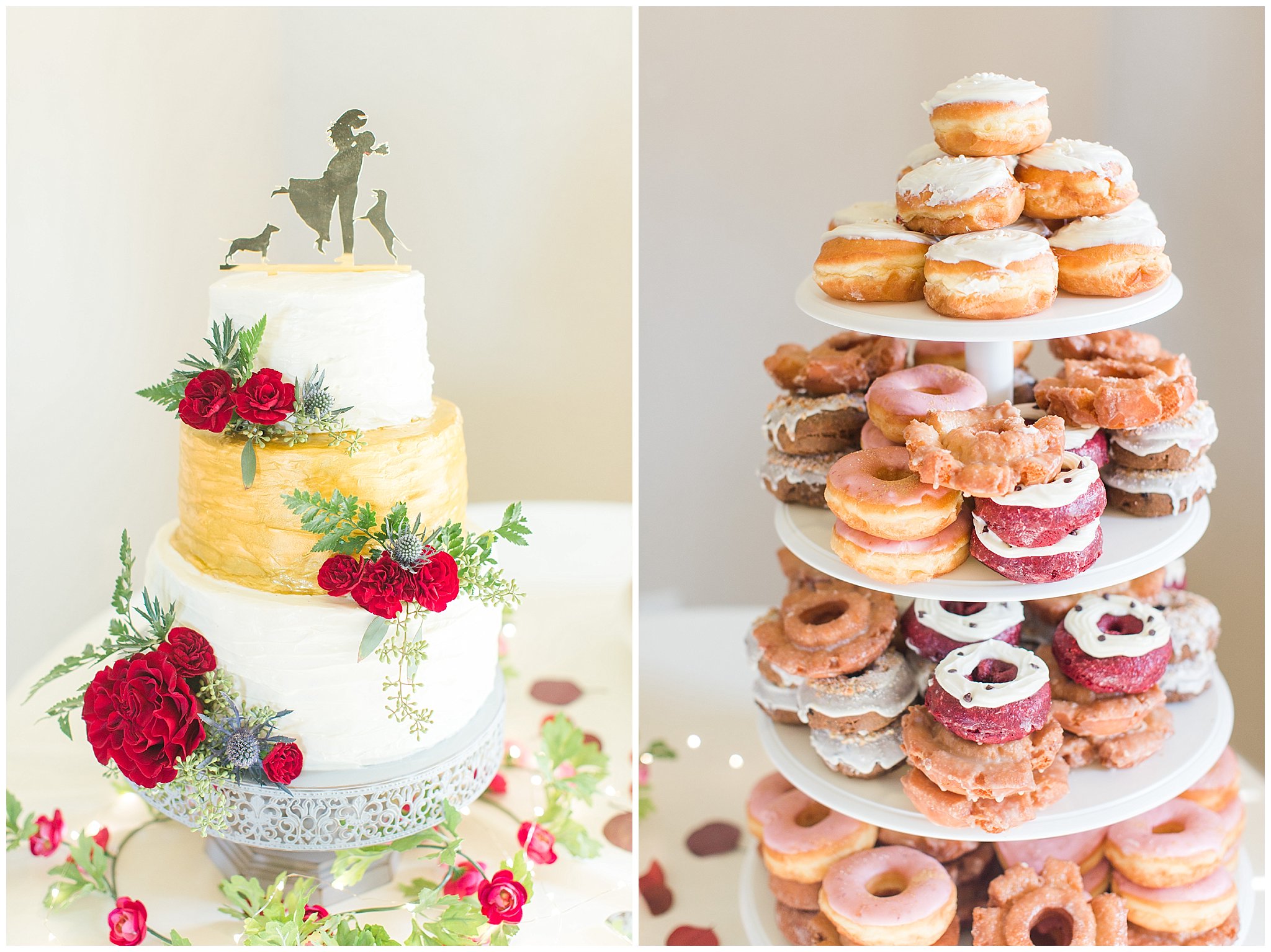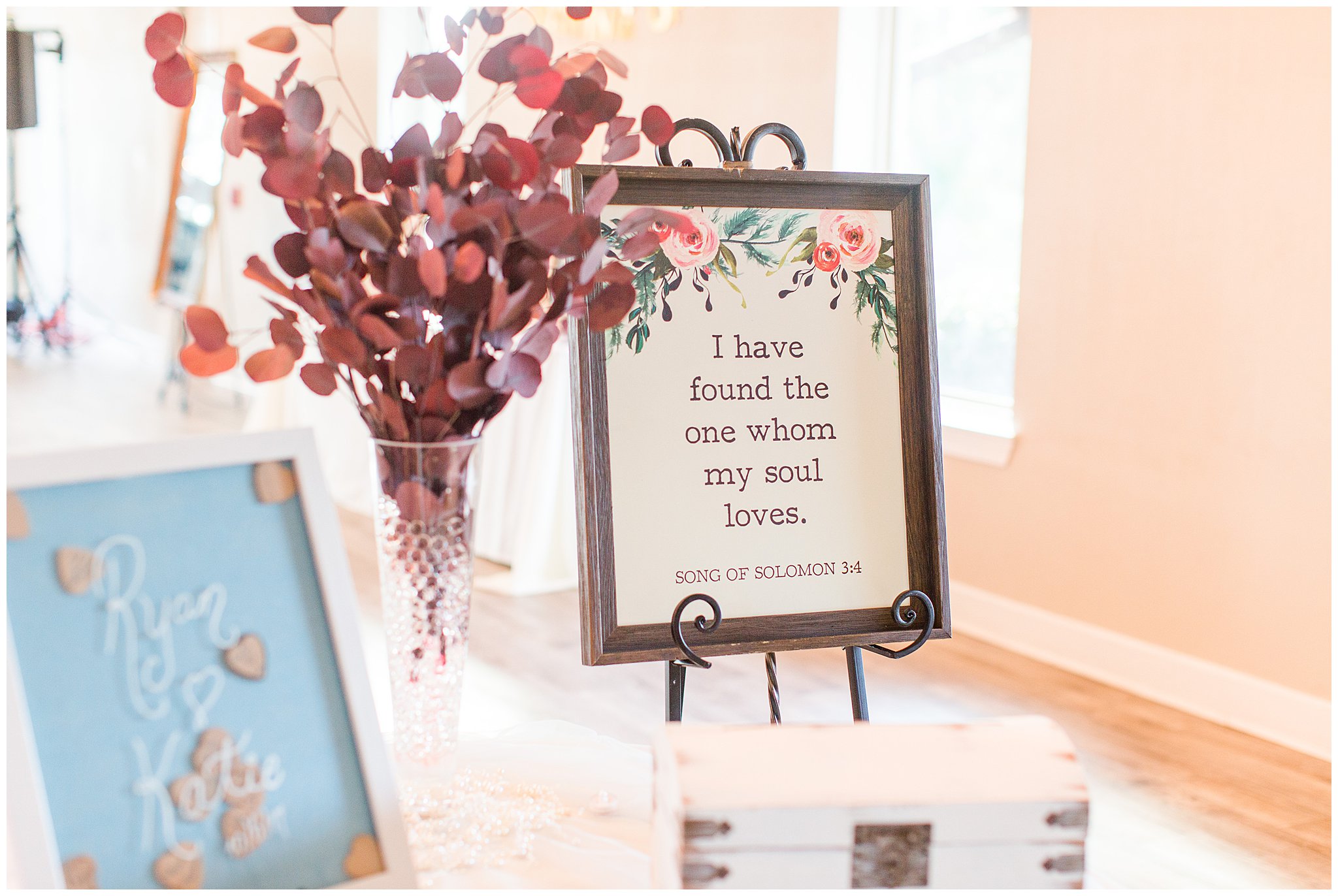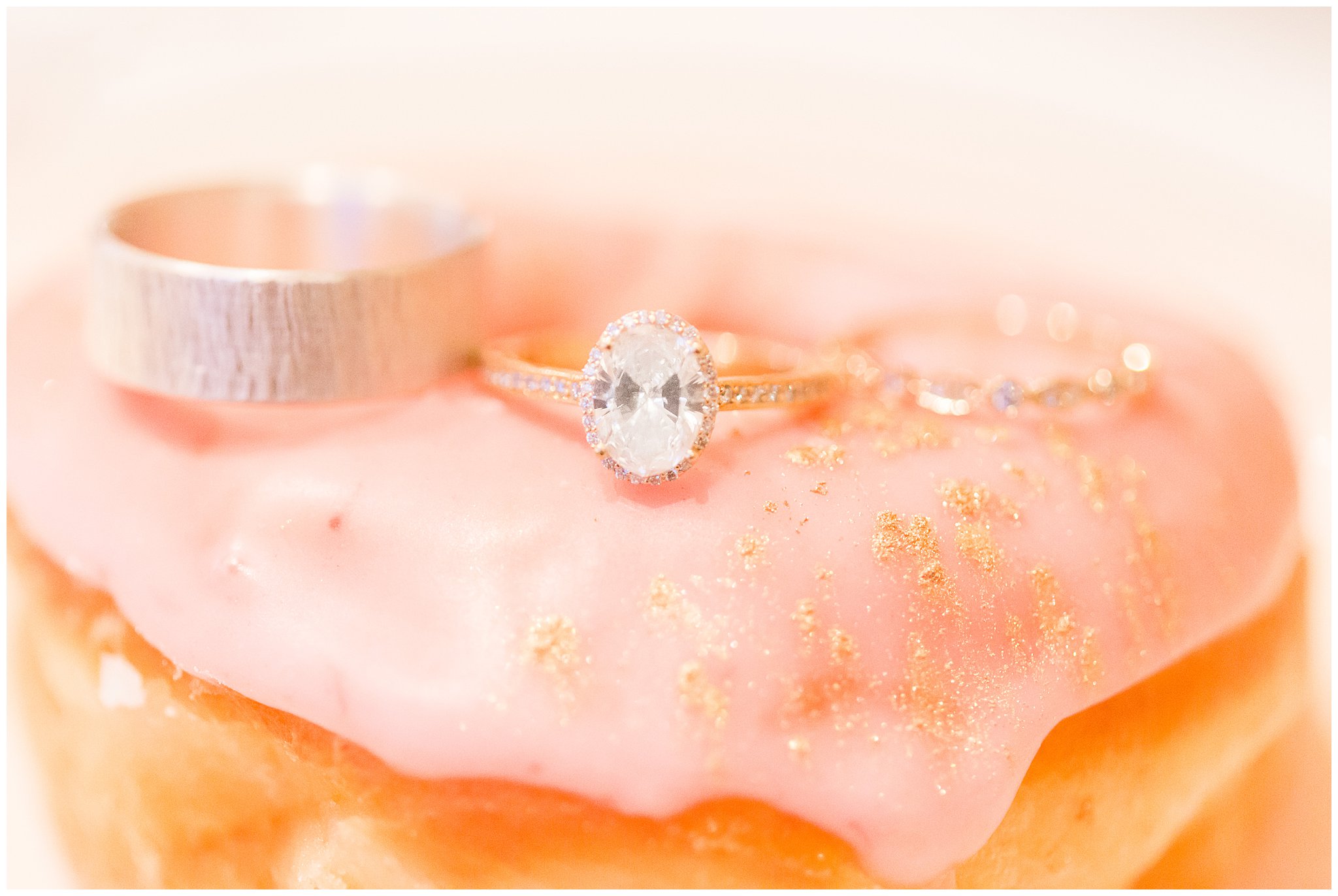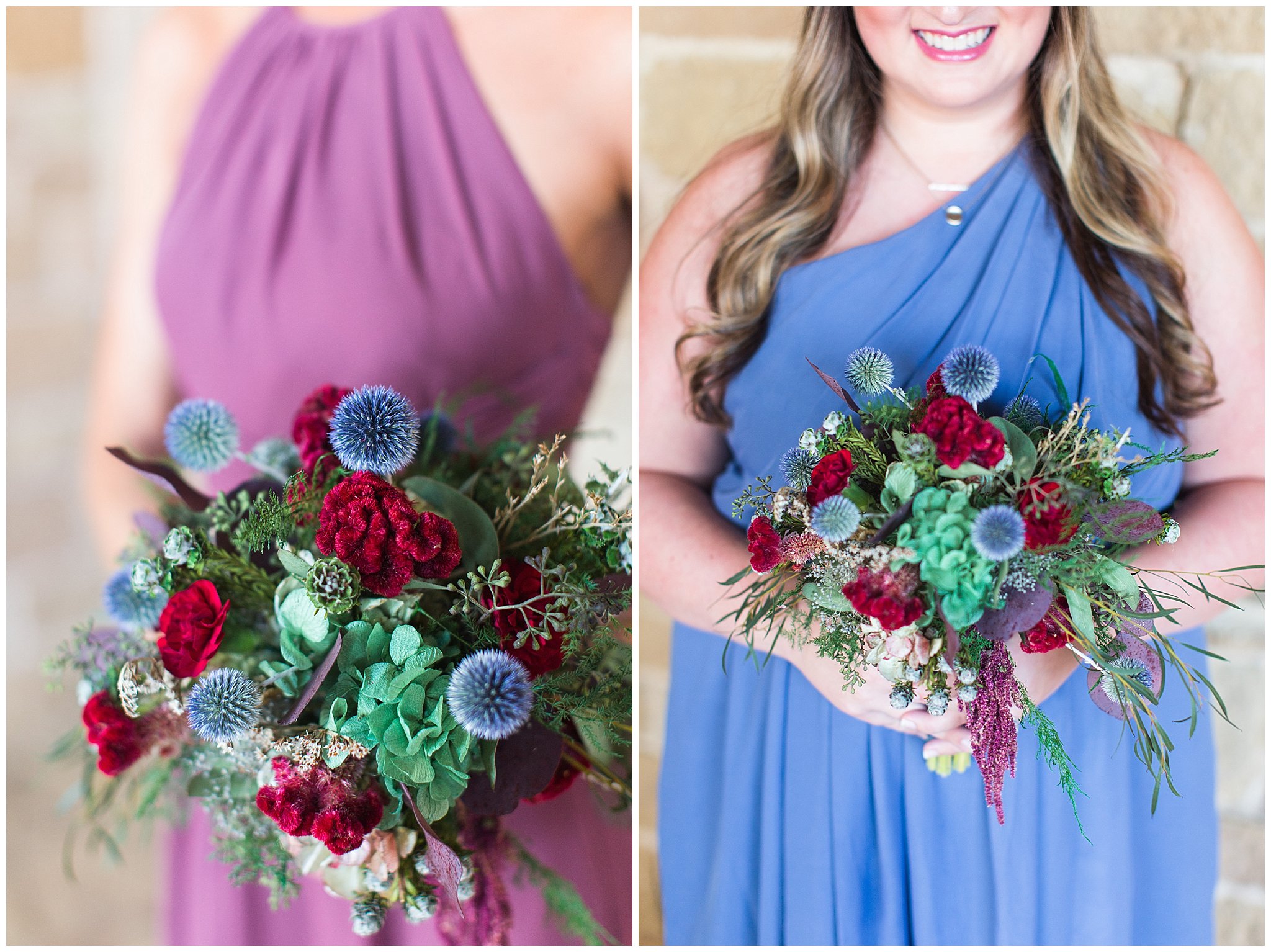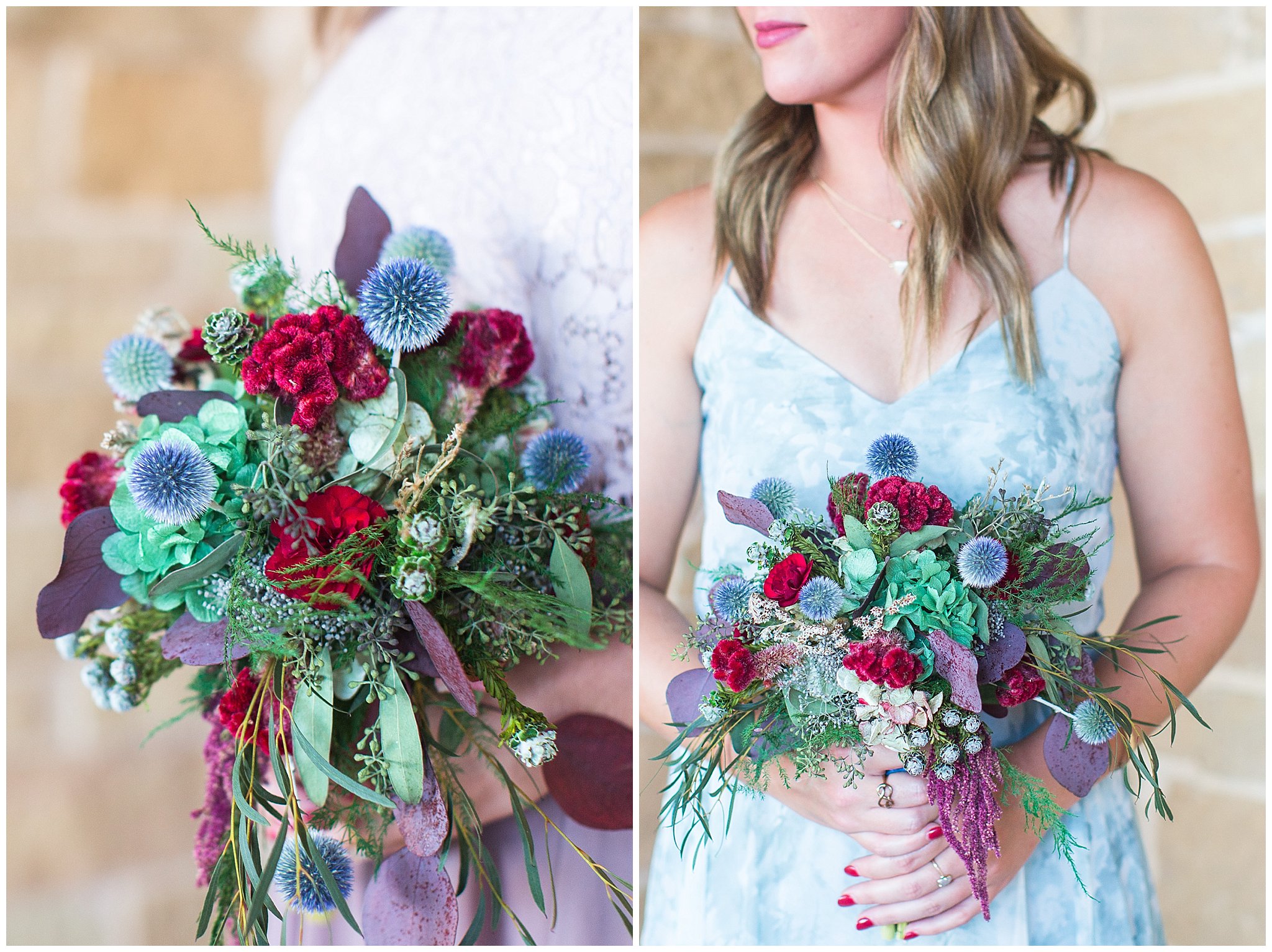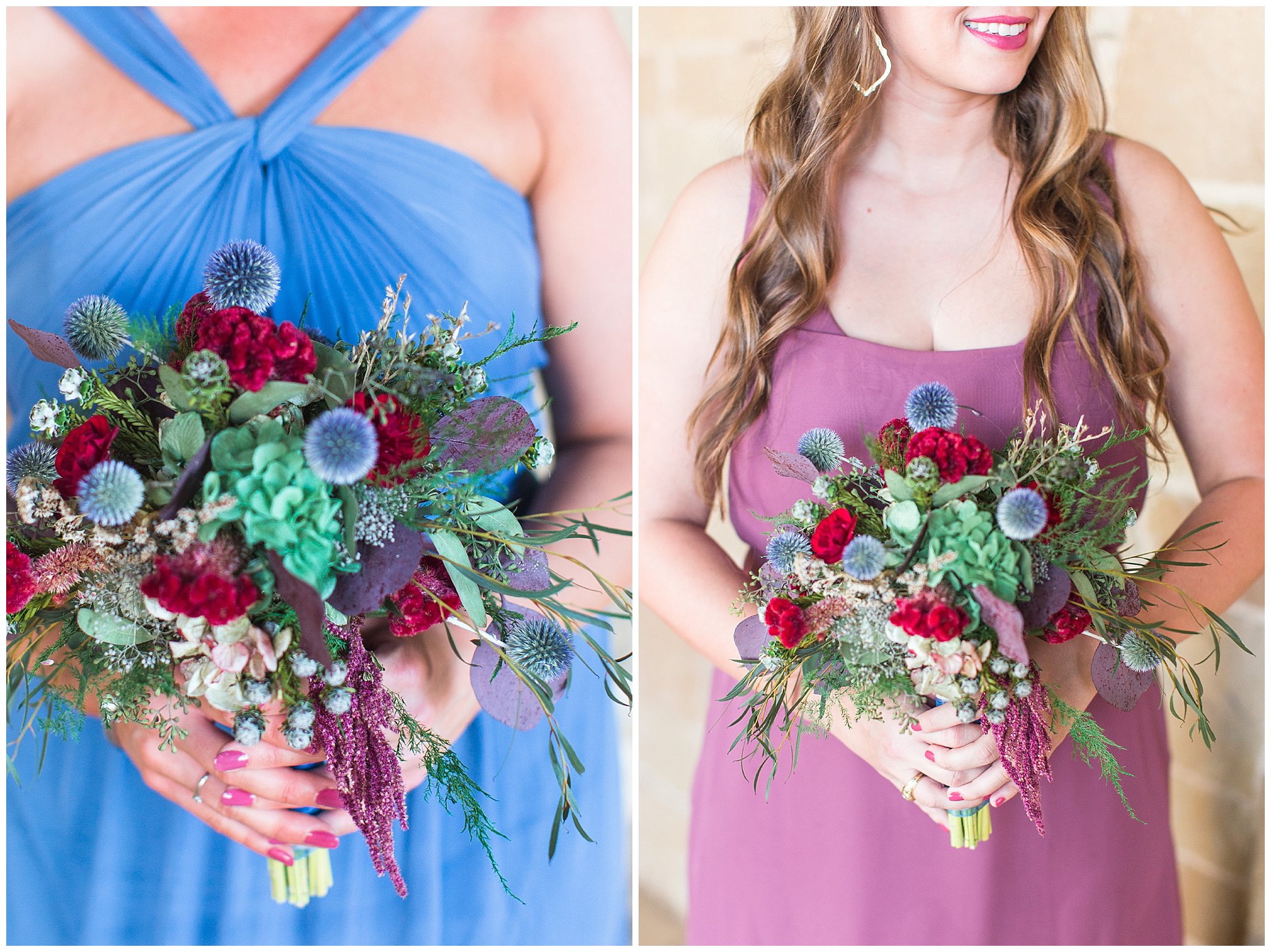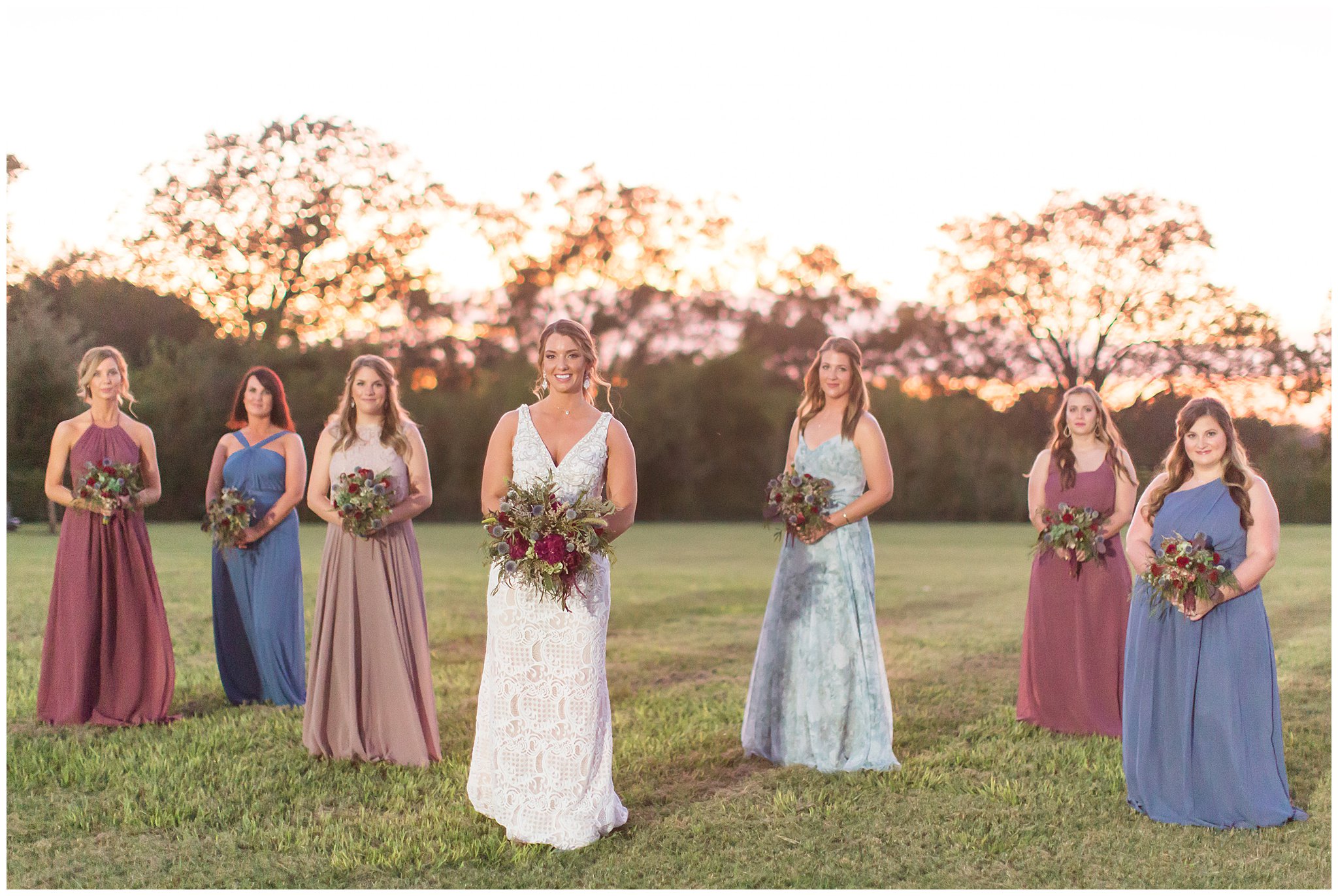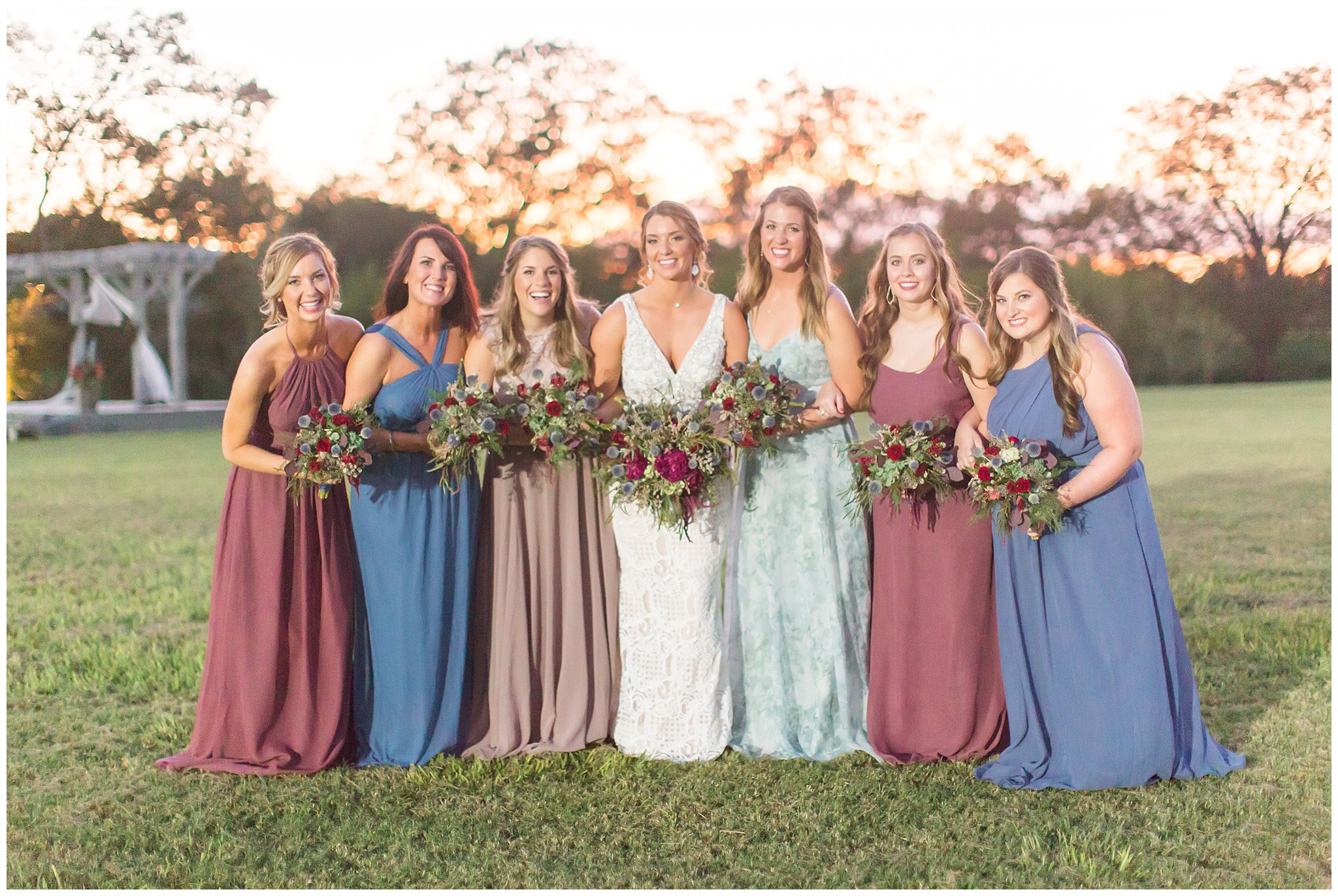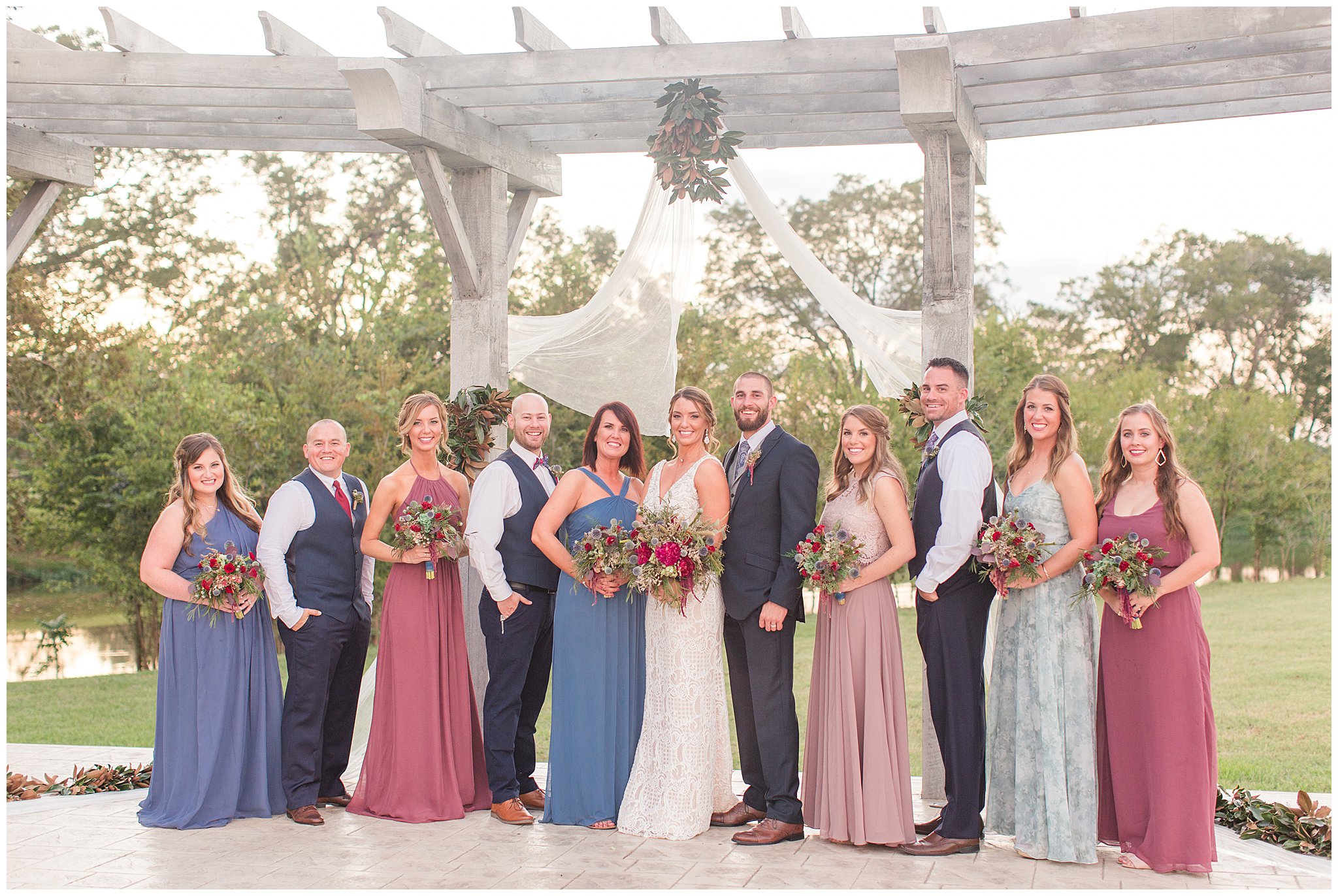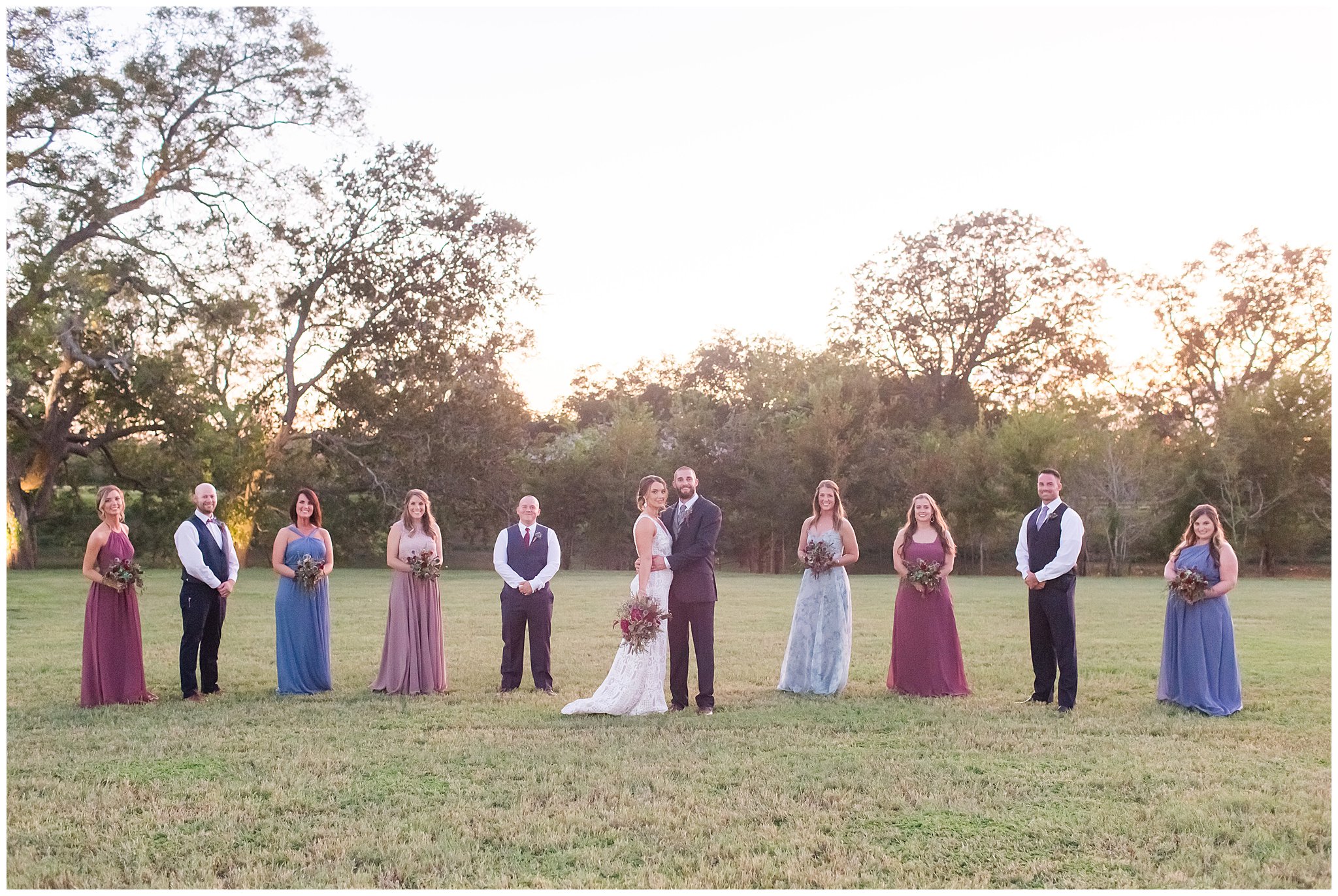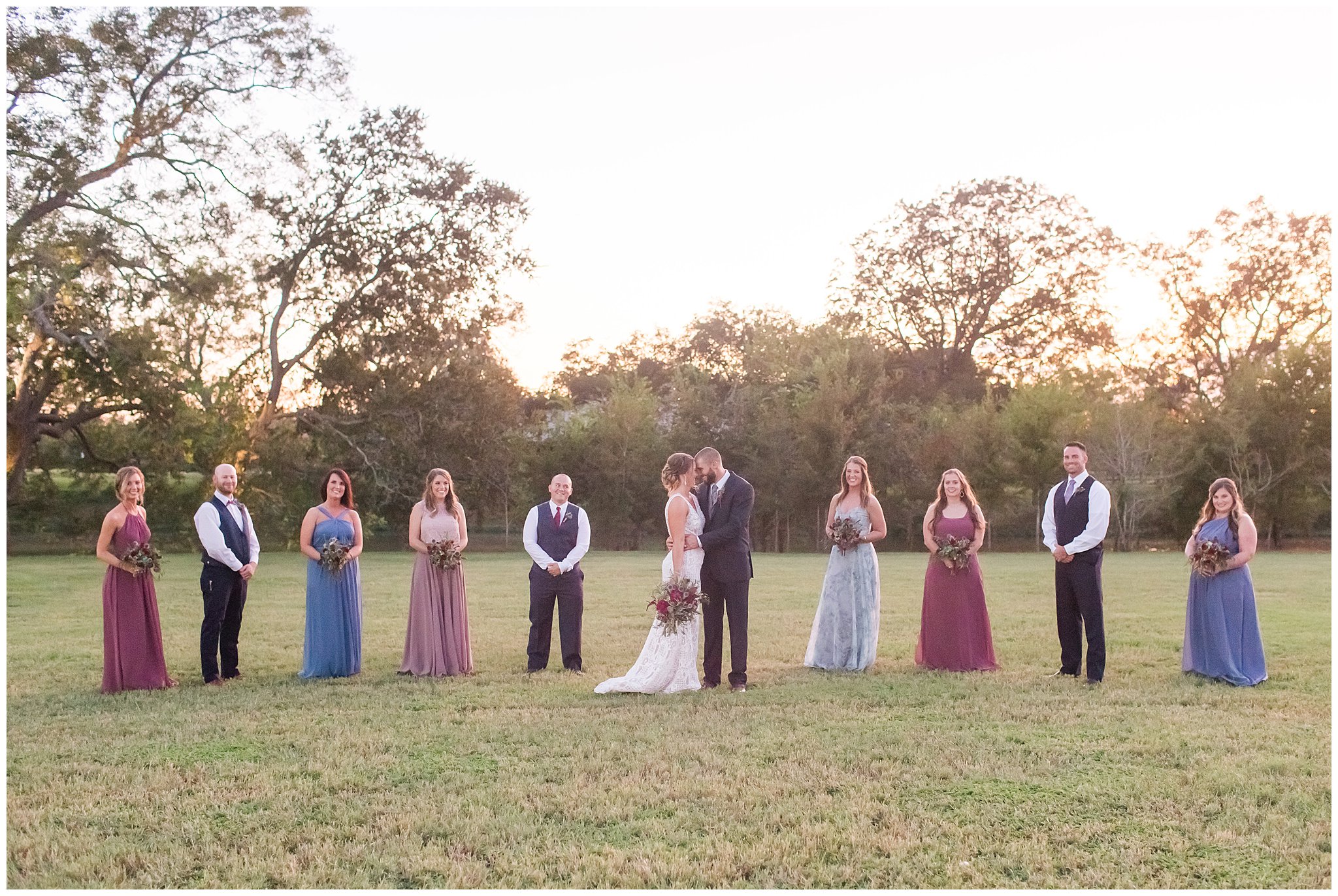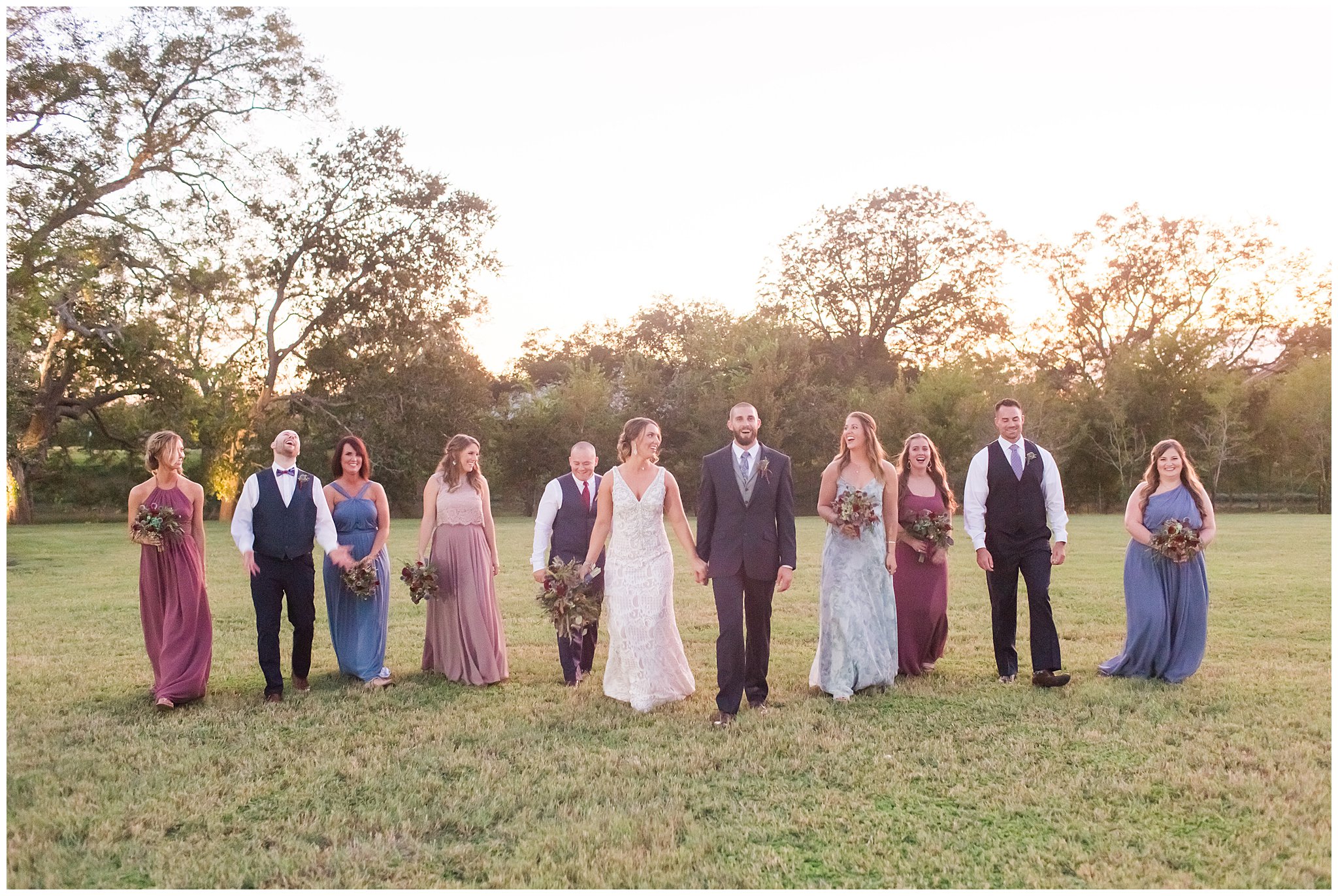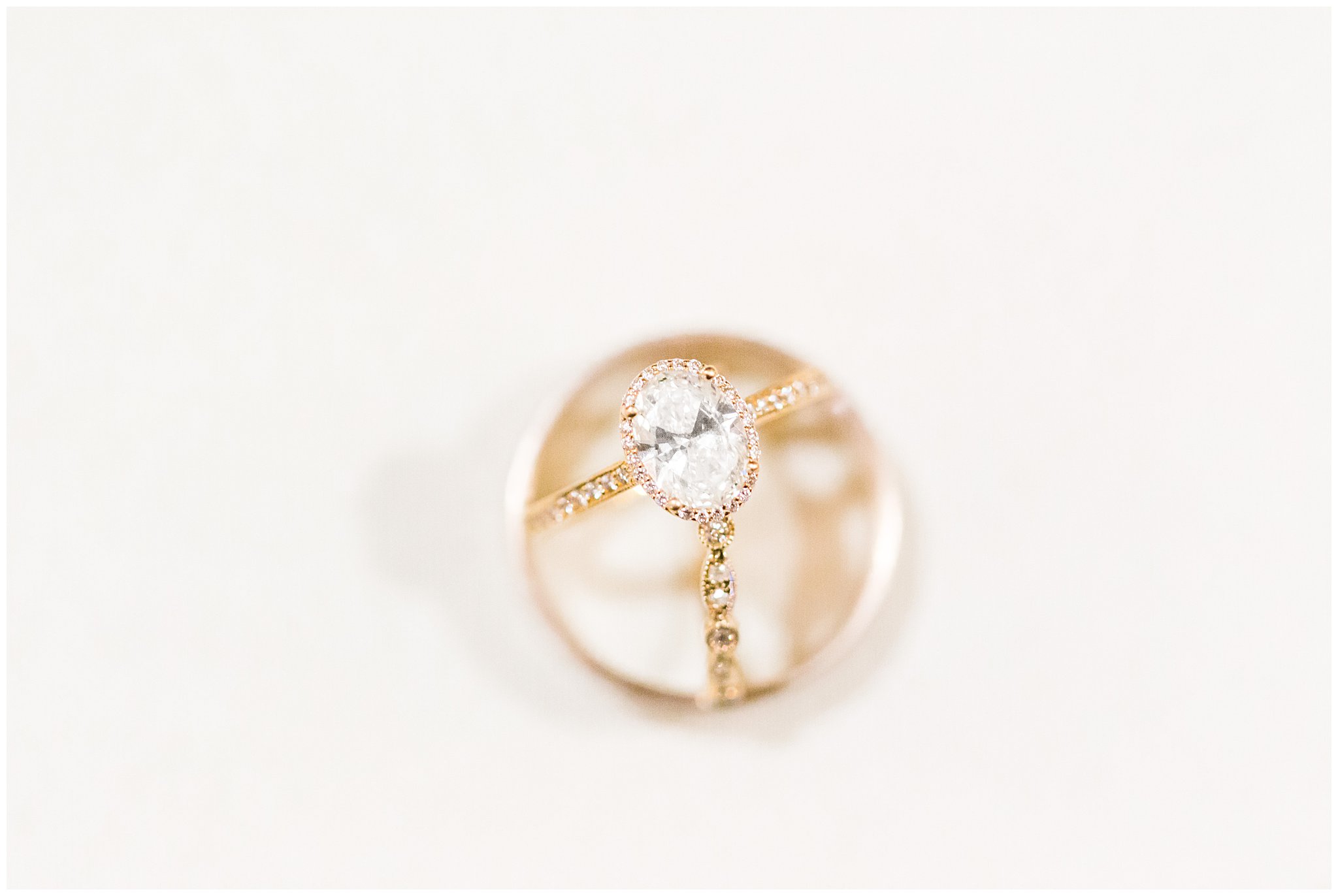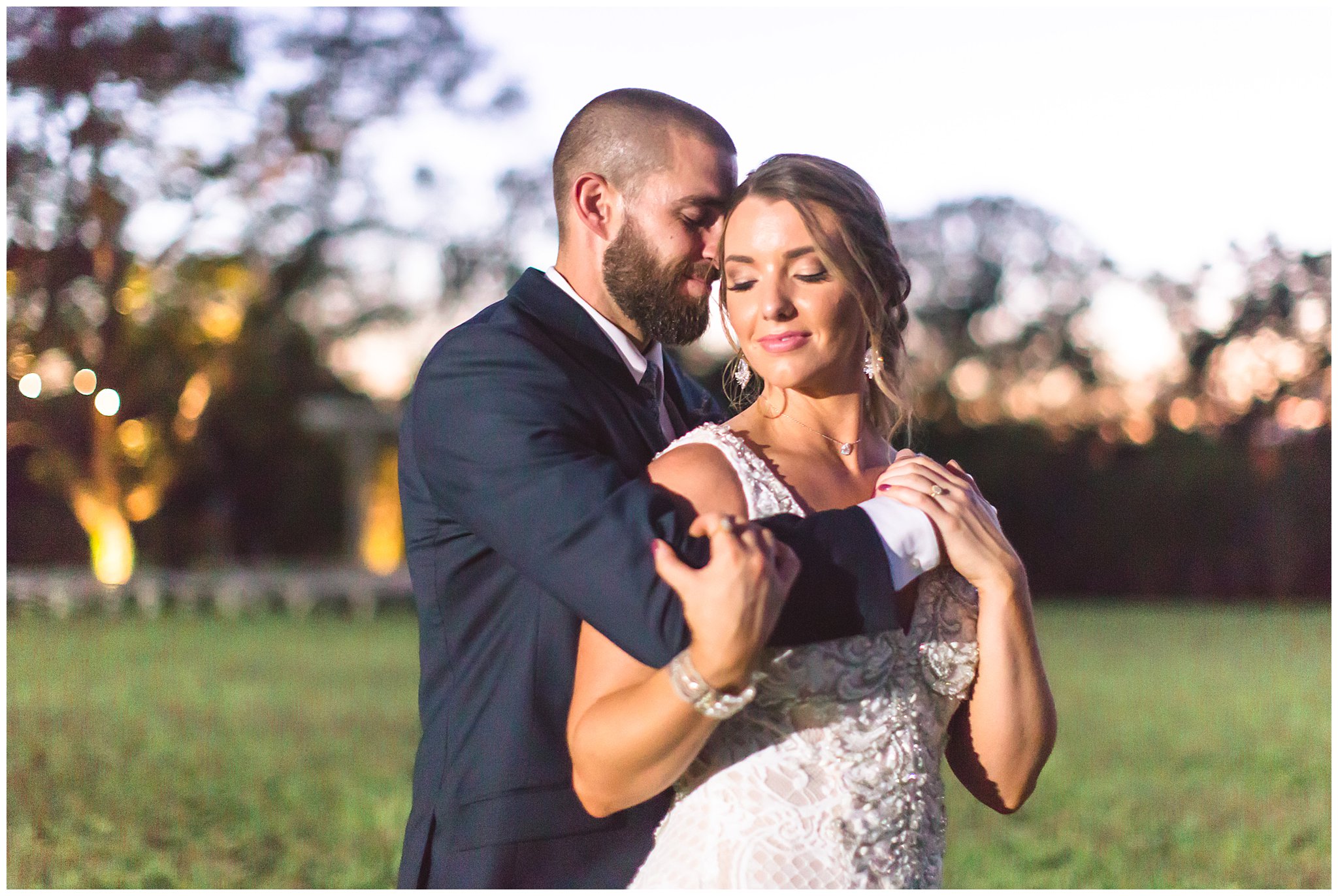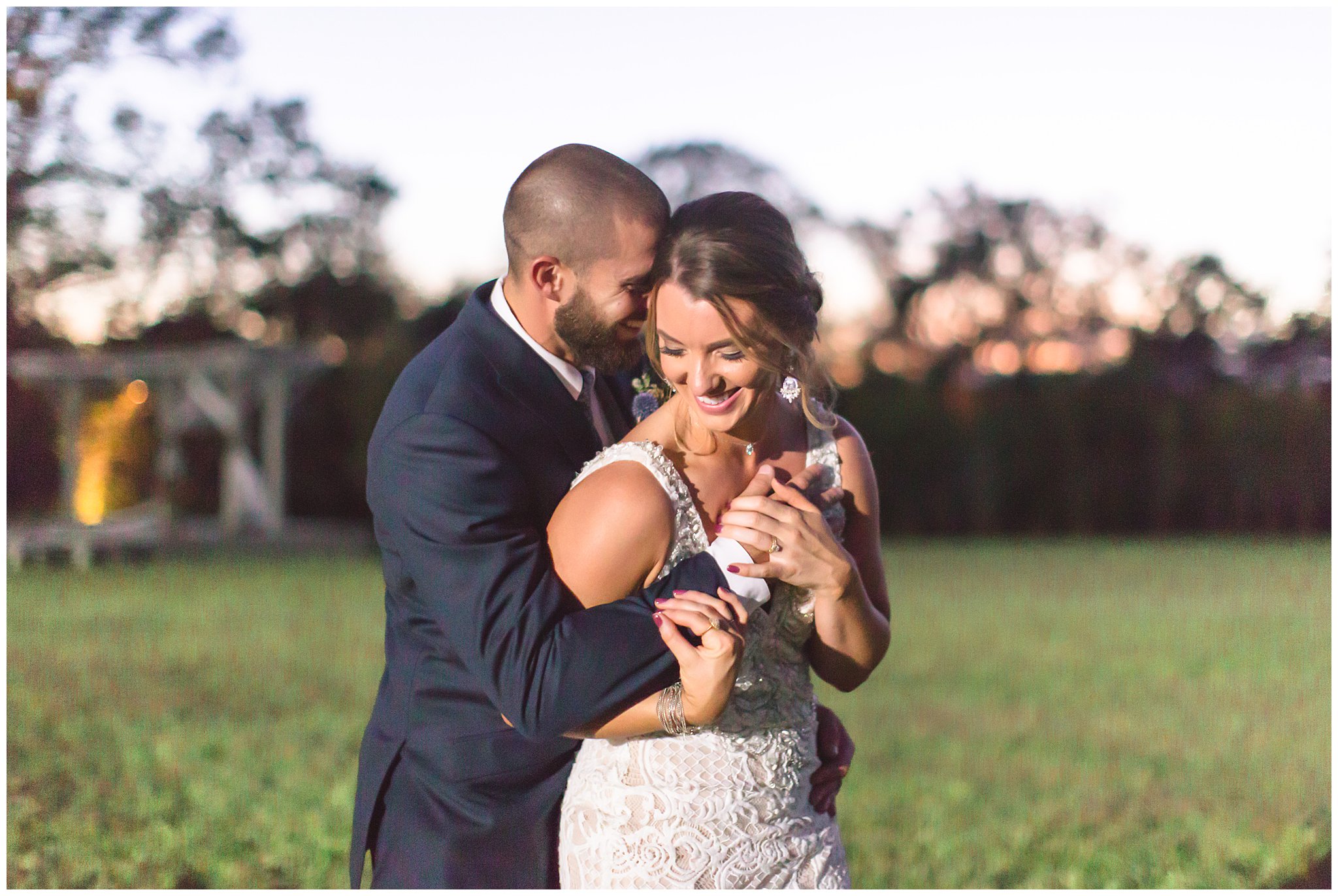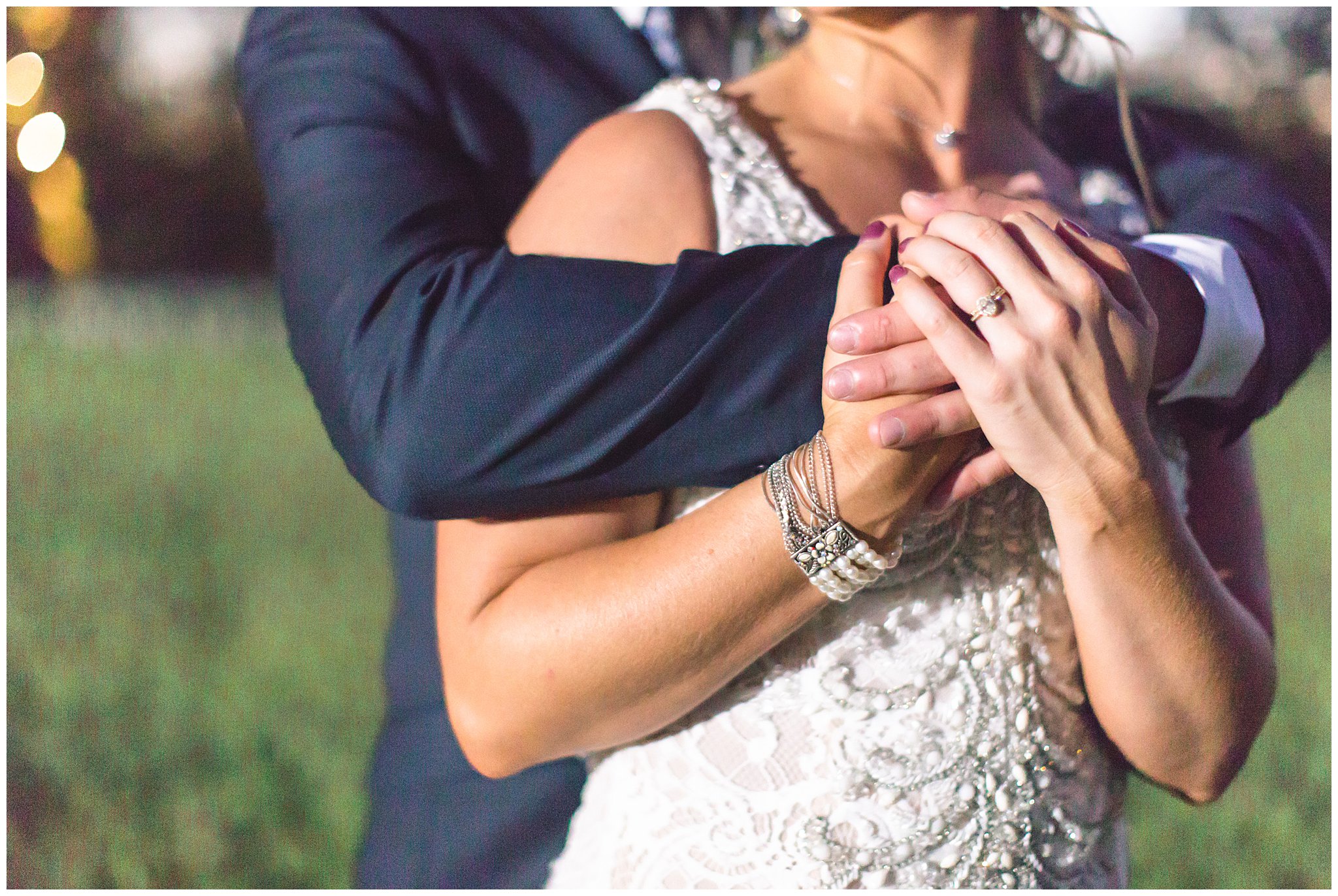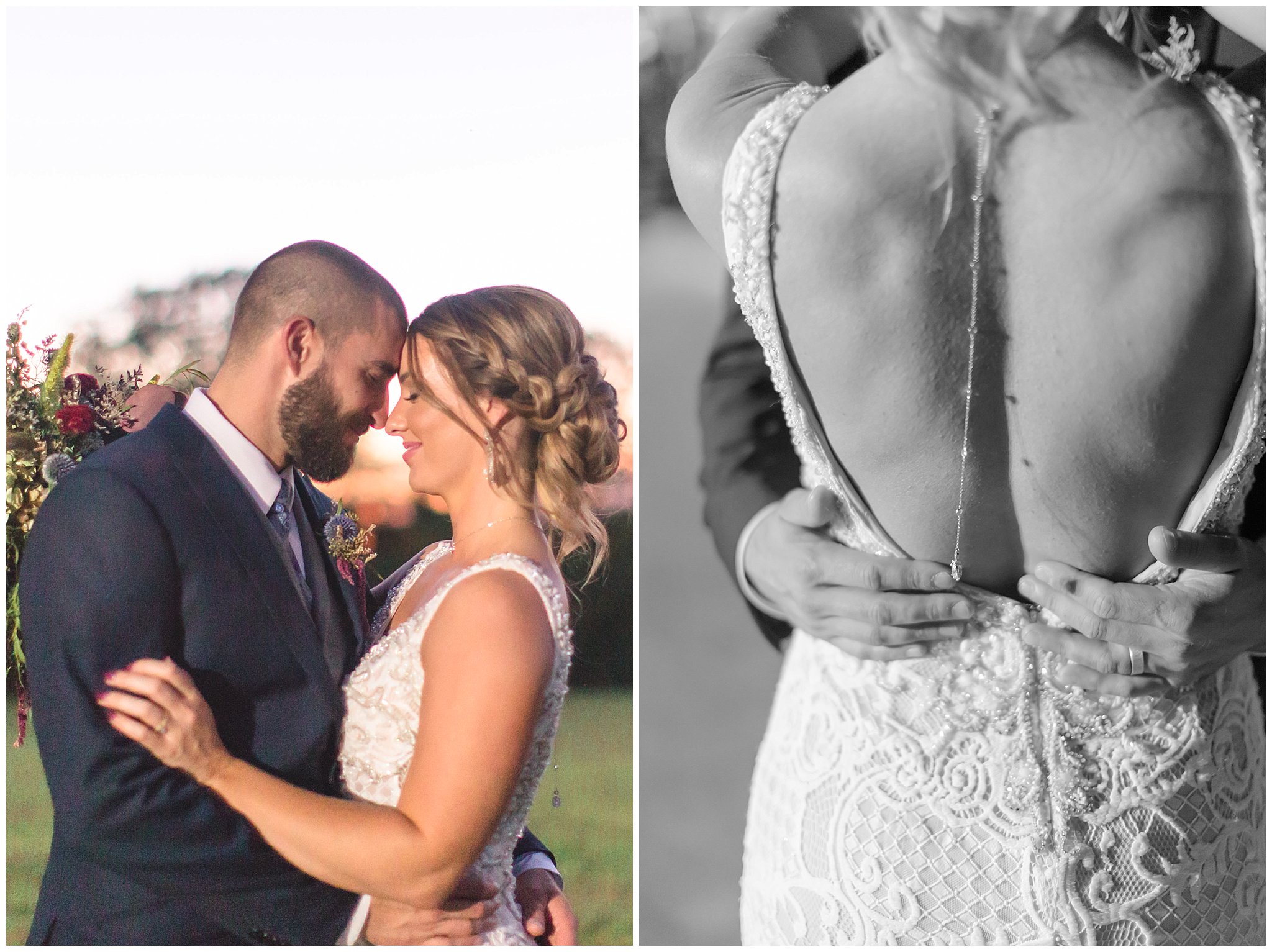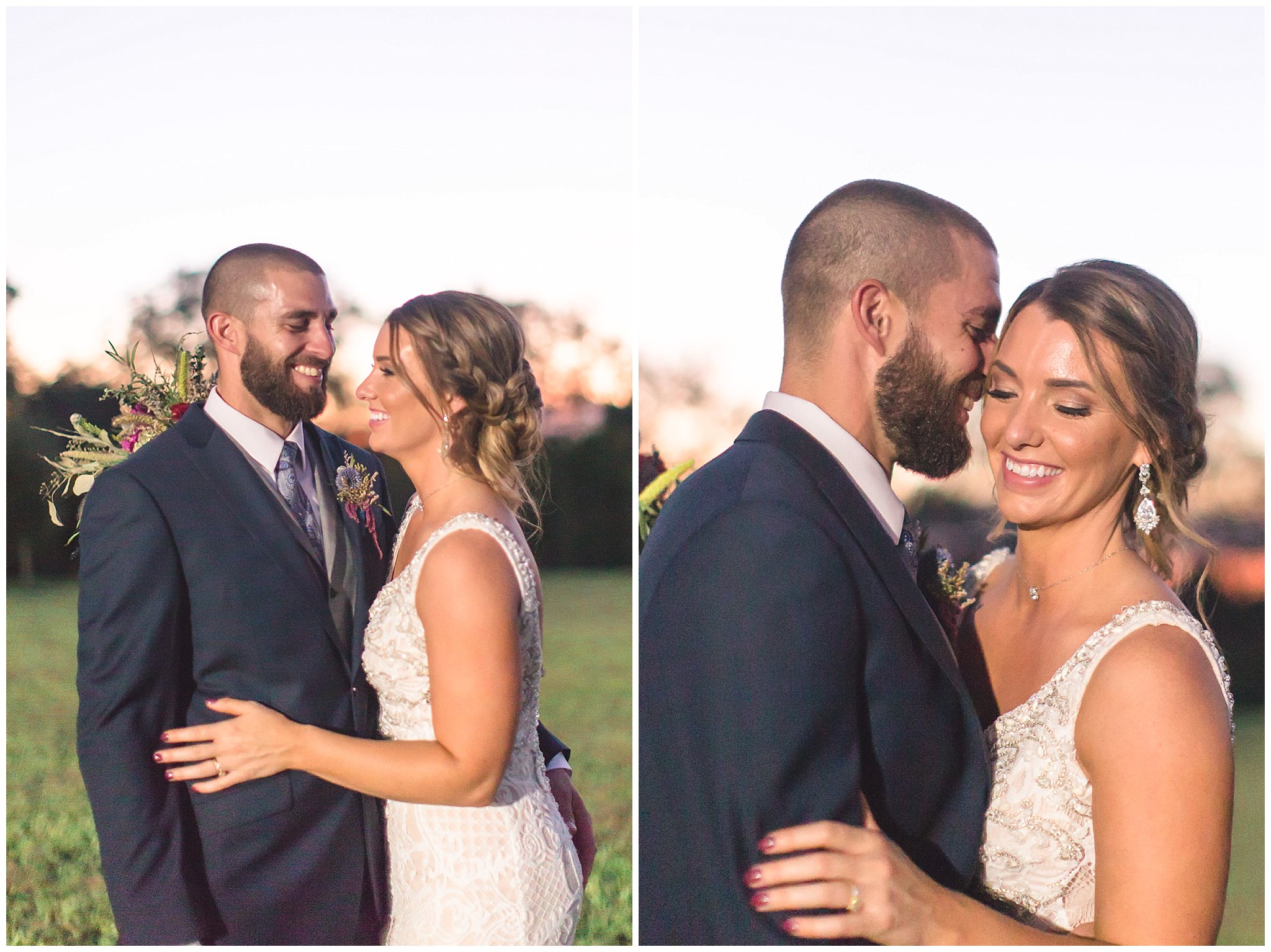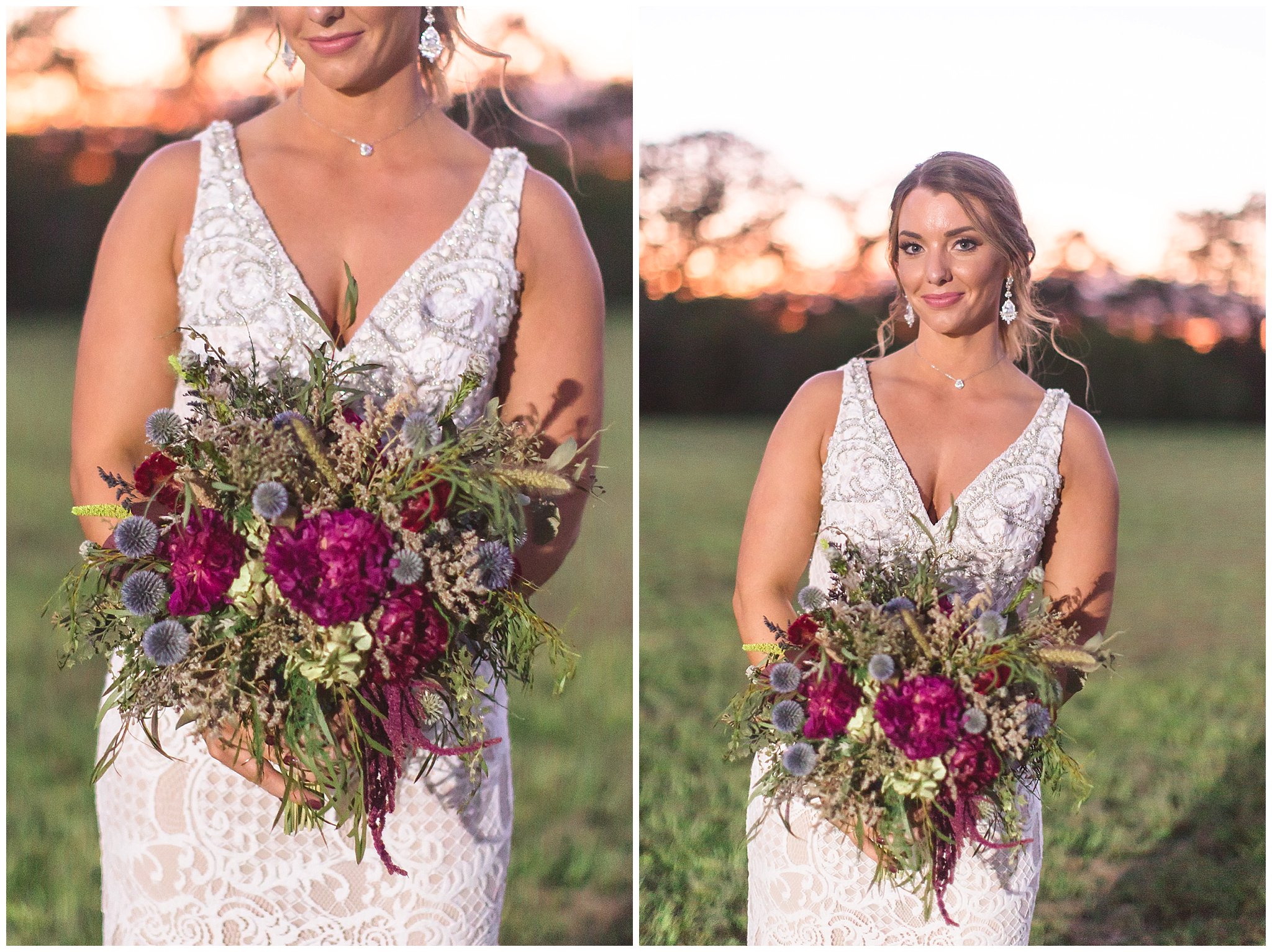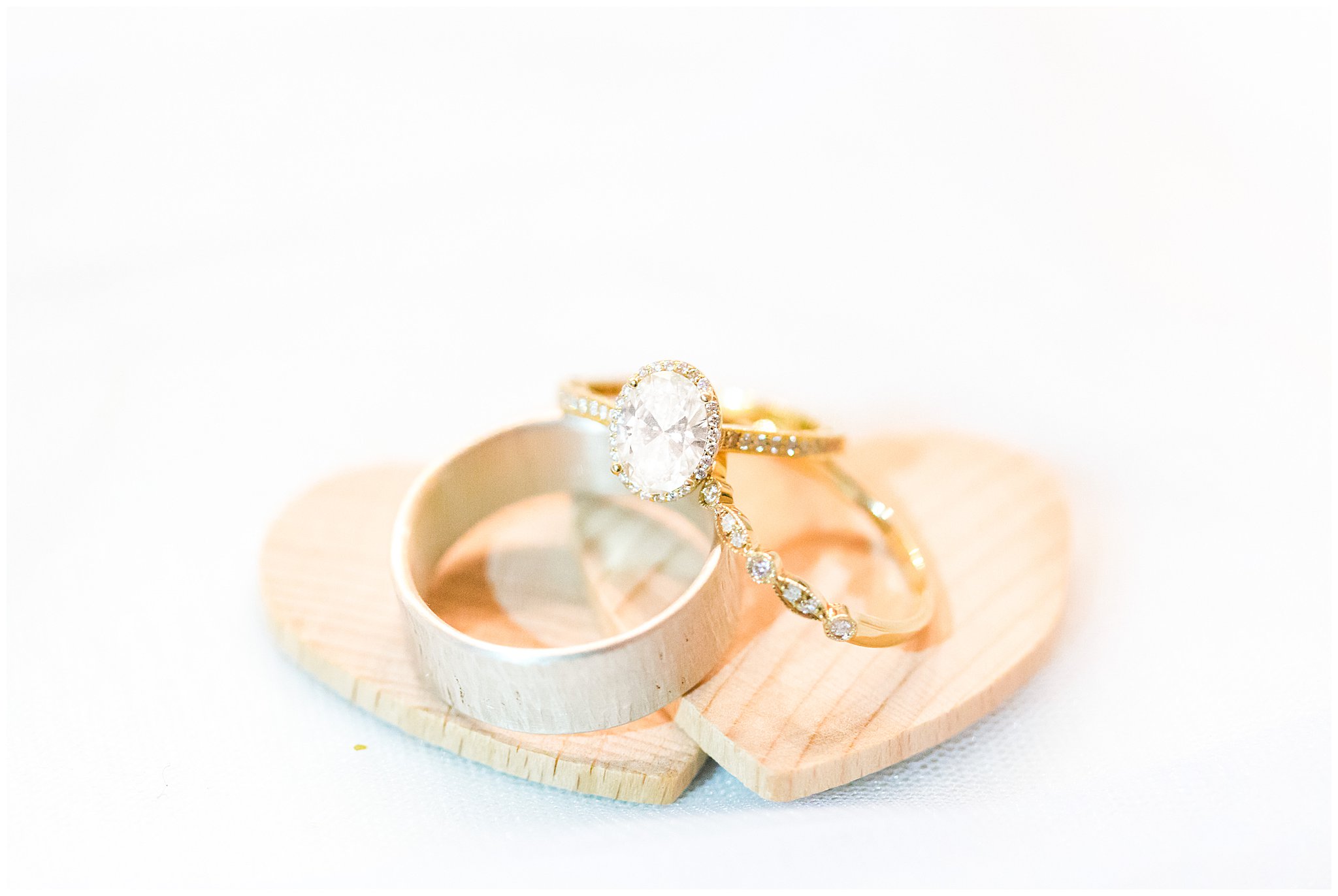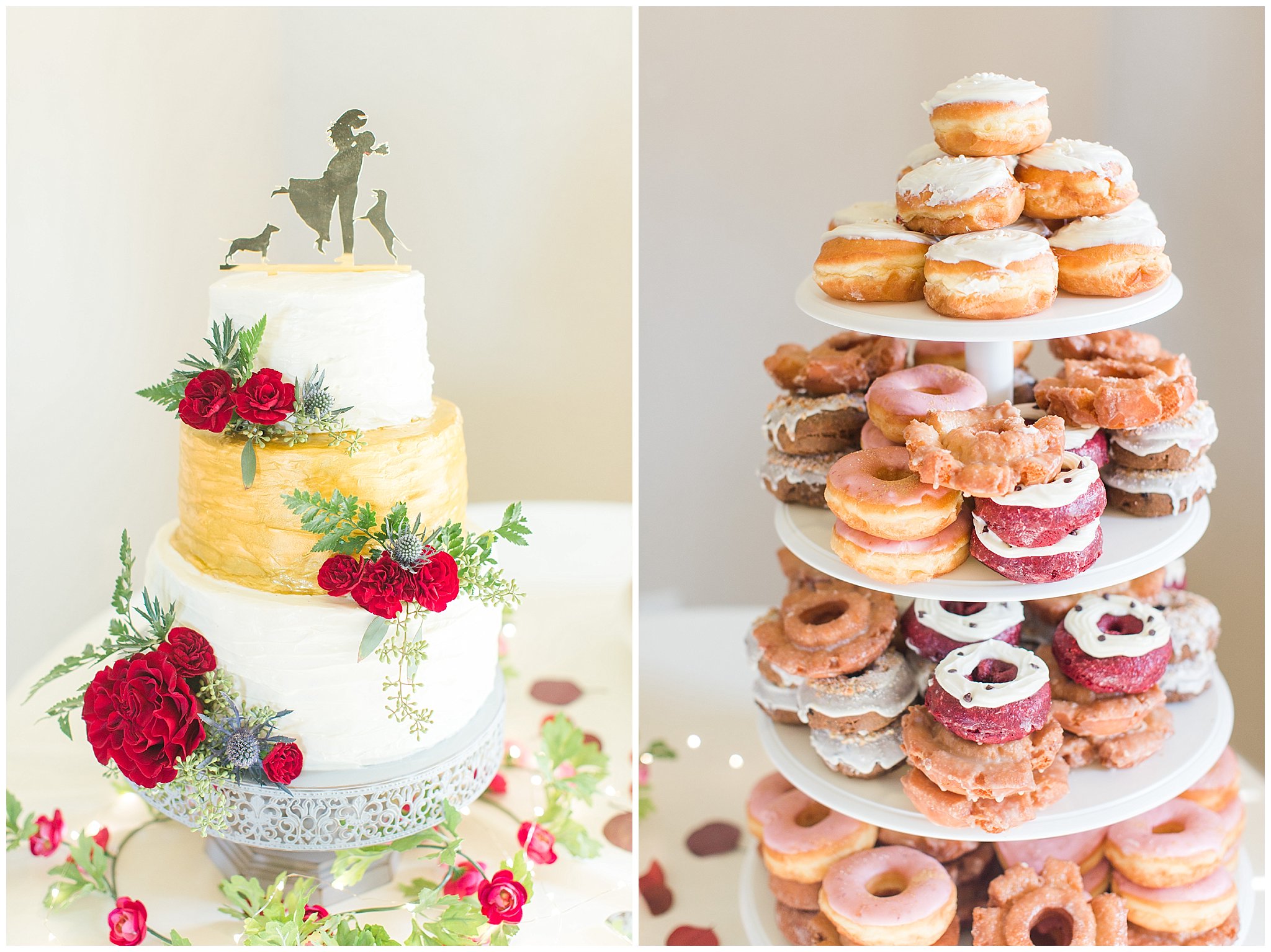 Of course they had the traditional cutting of the cake, but I really wanted to highlight the grooms cake which was a tower of donuts! So yummy! I loved how they fed each other lady and the tramp style!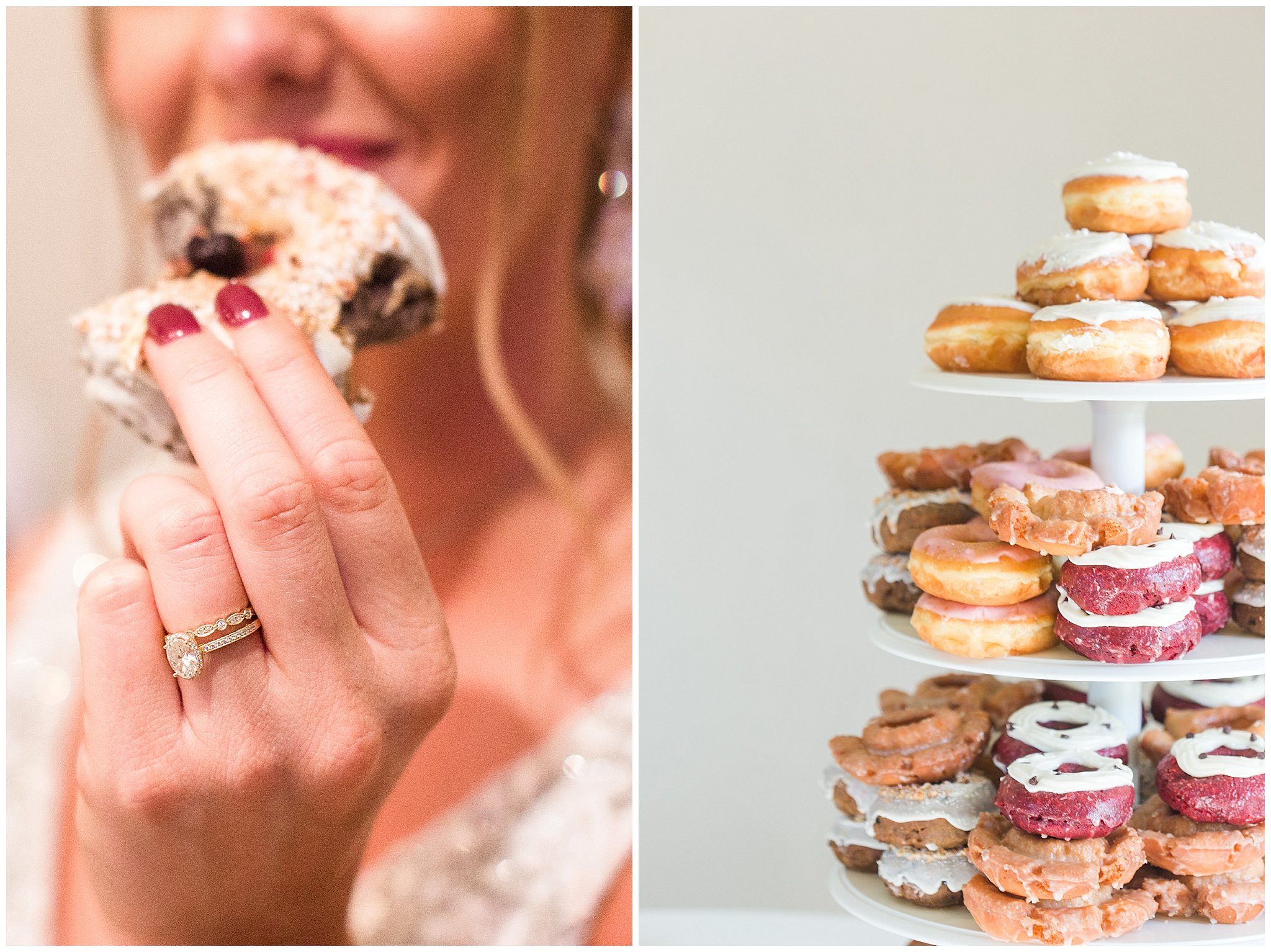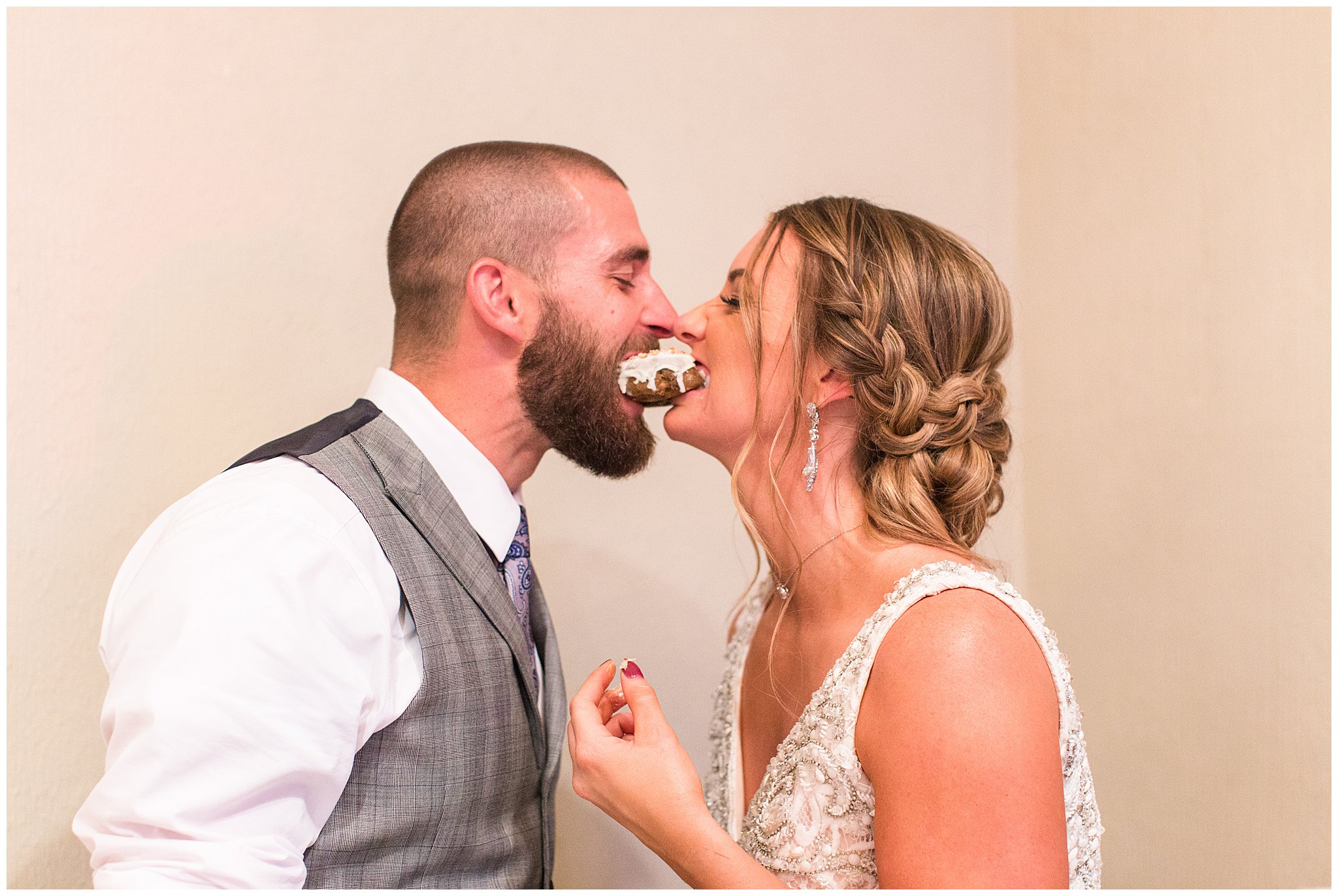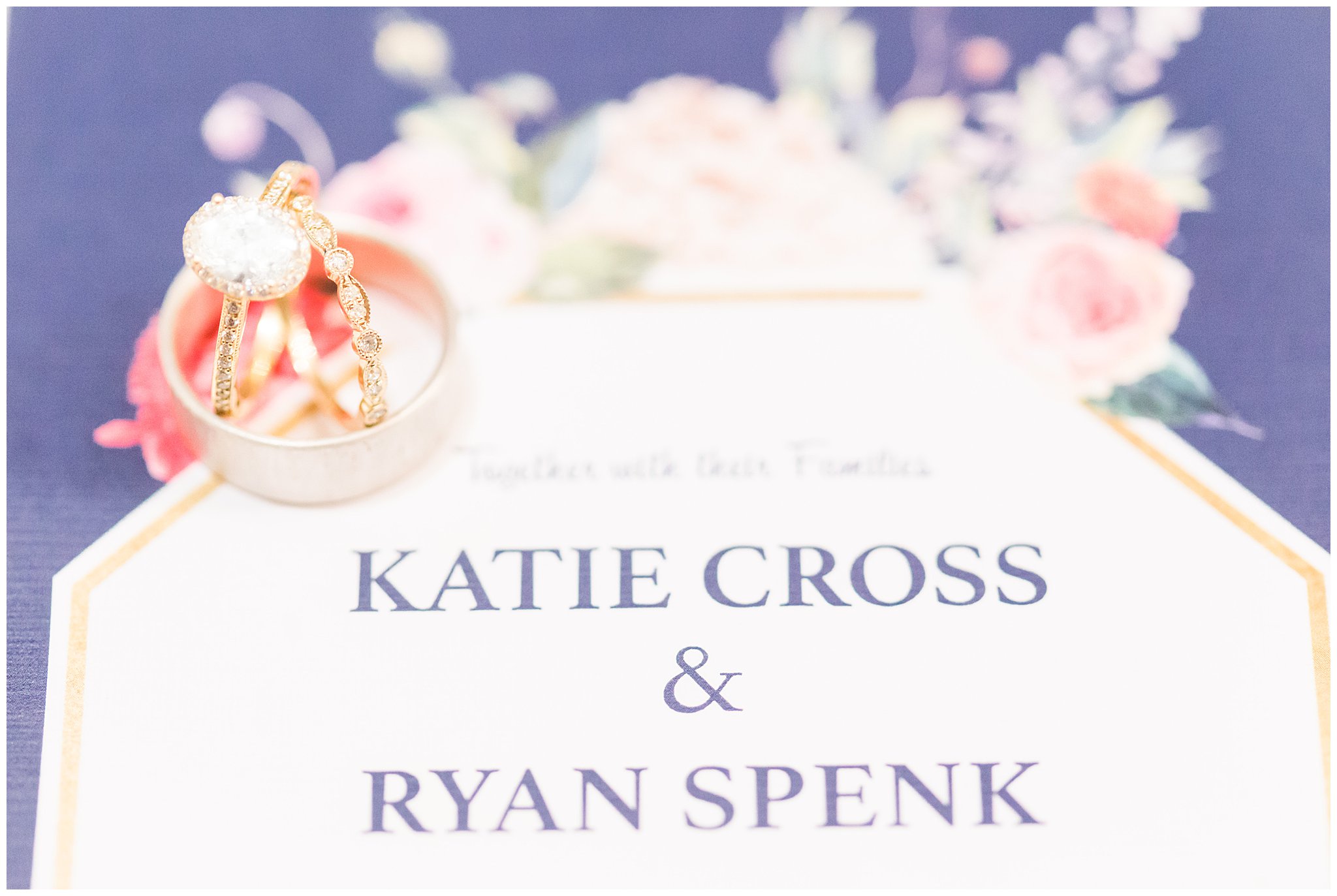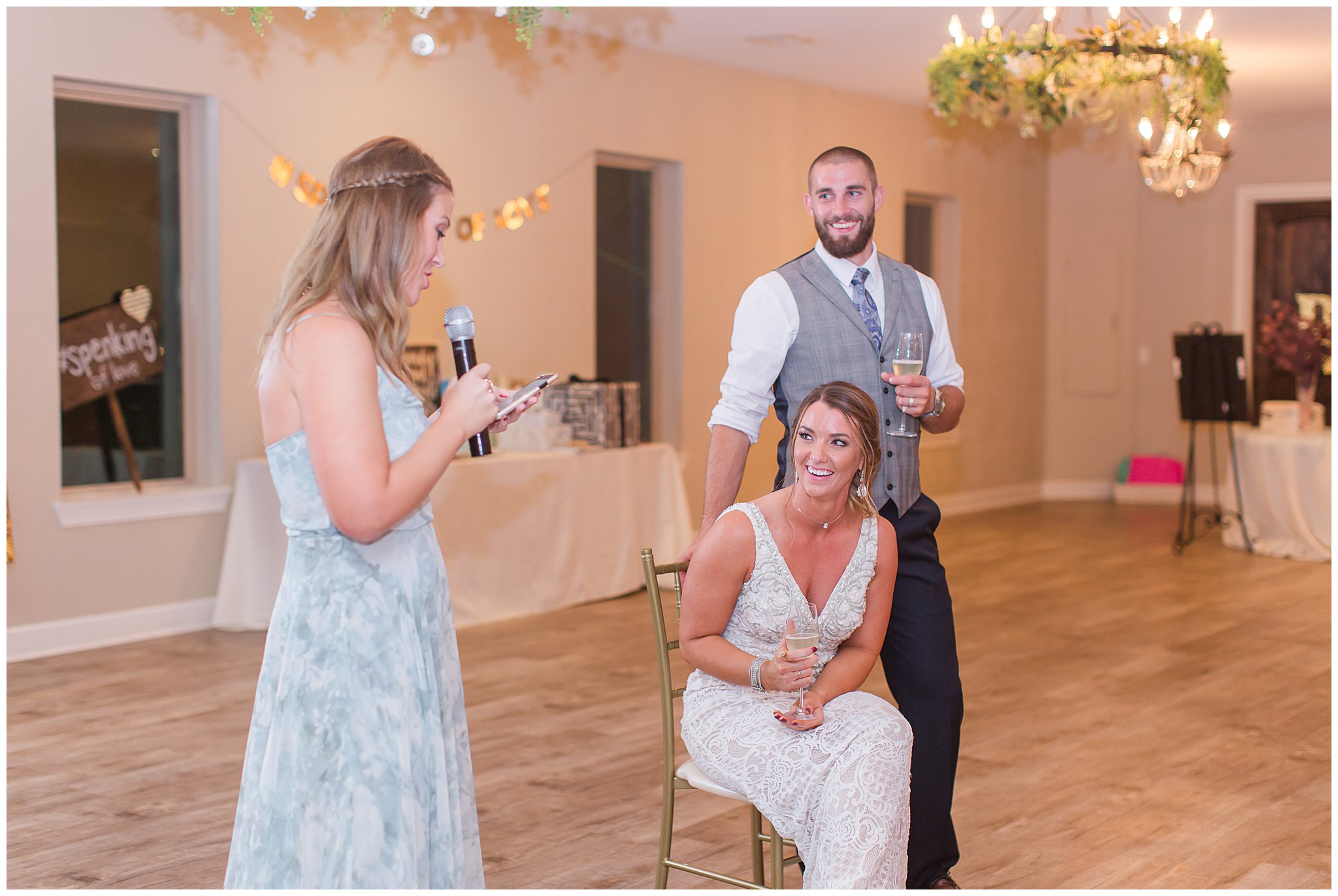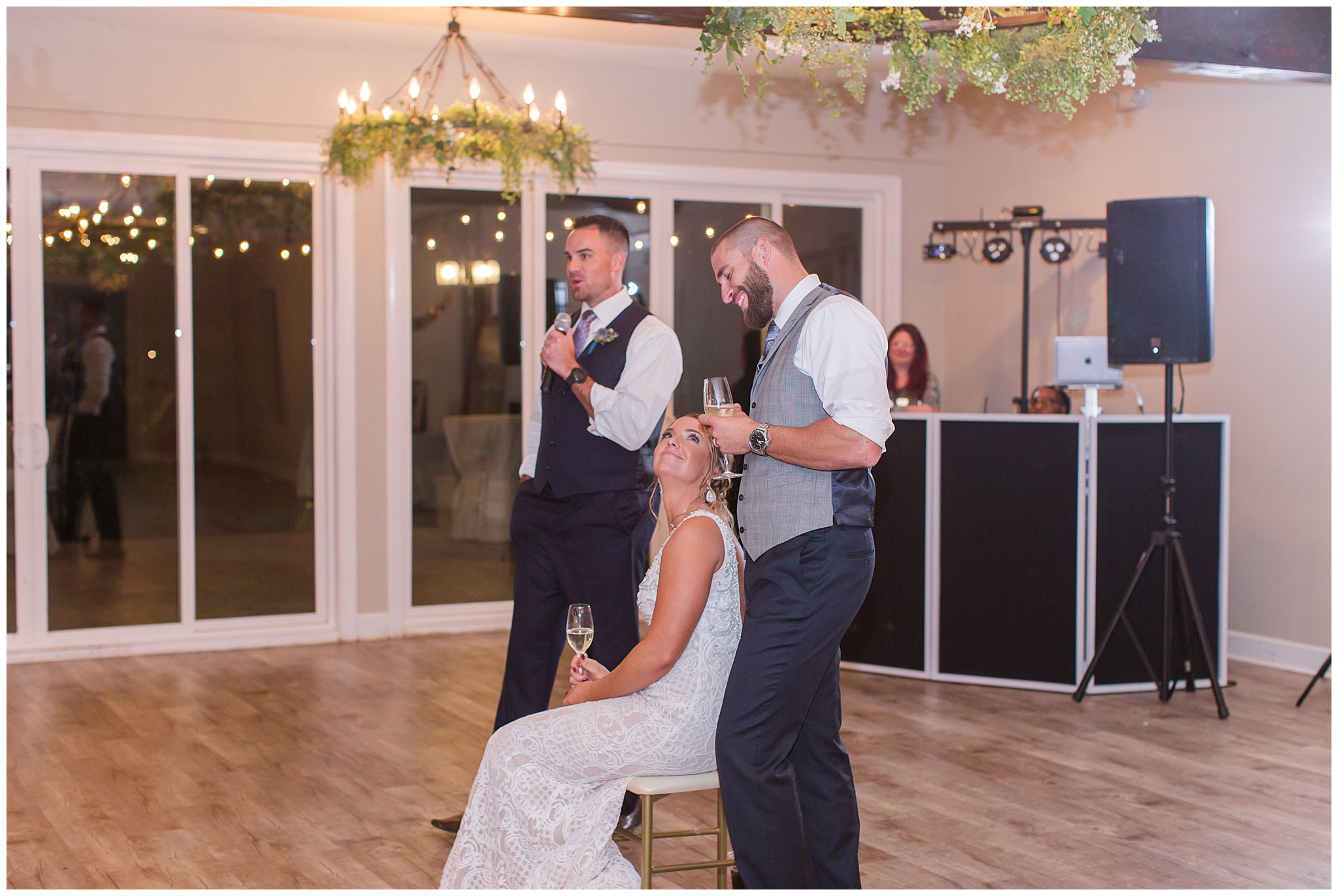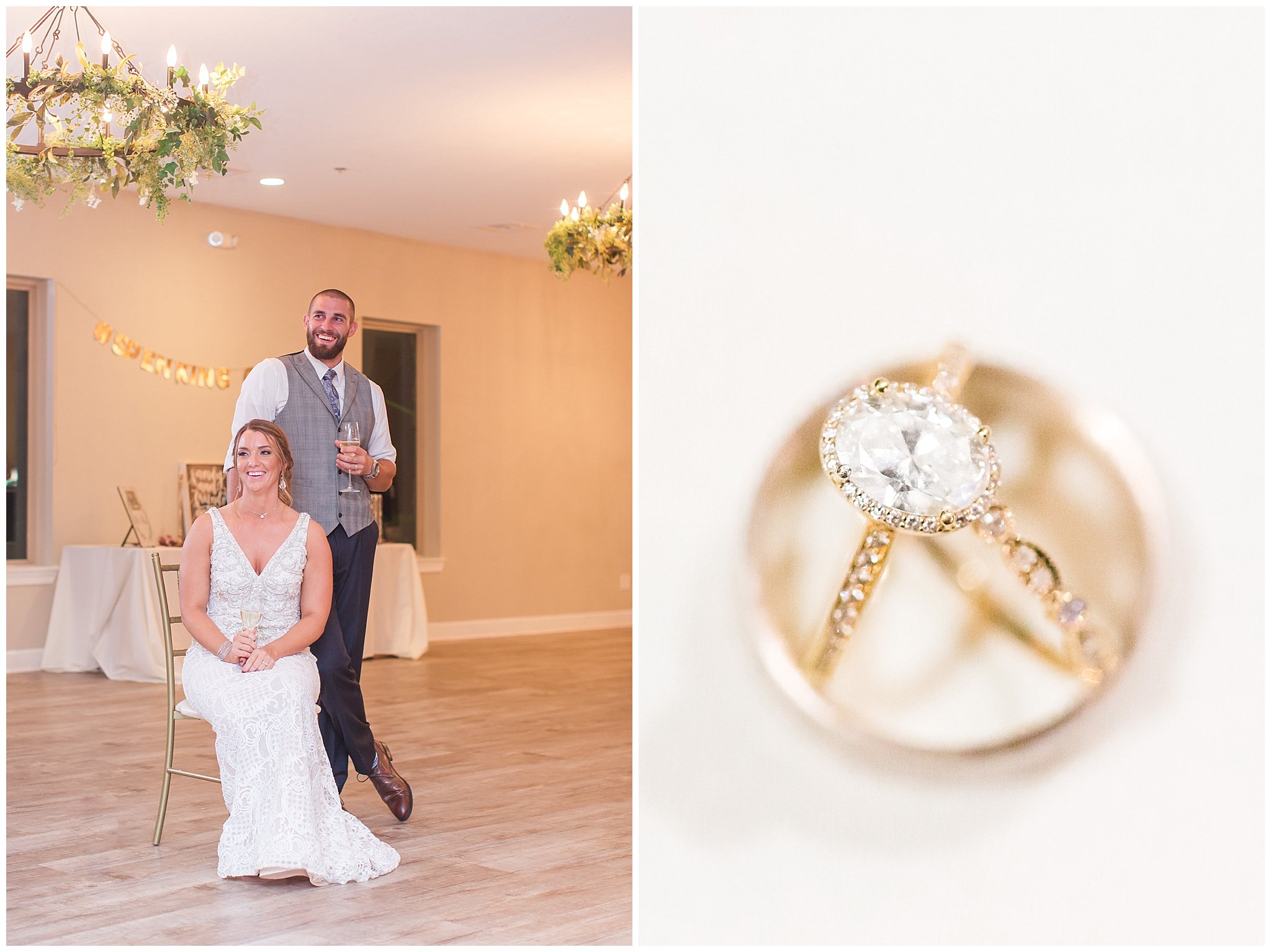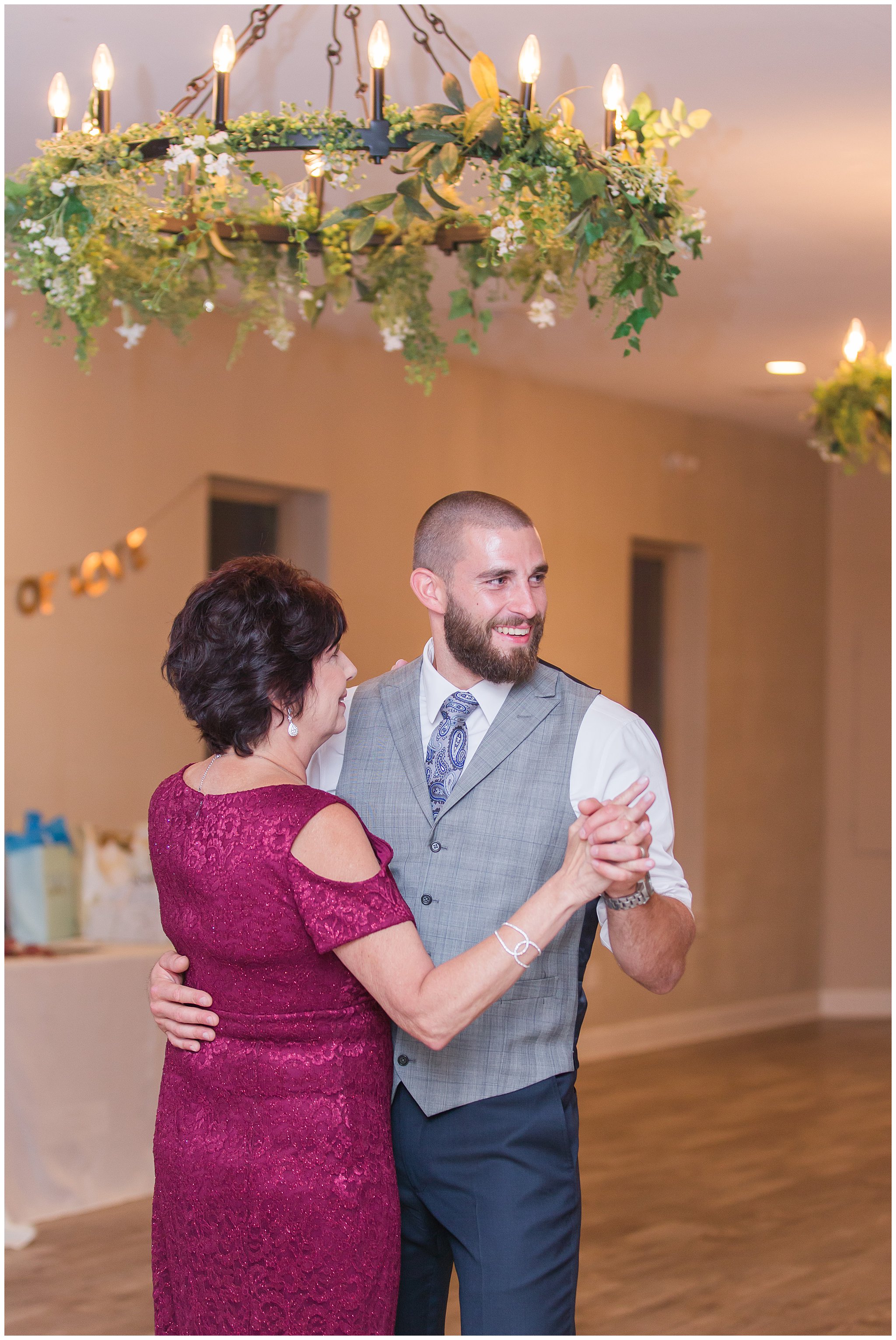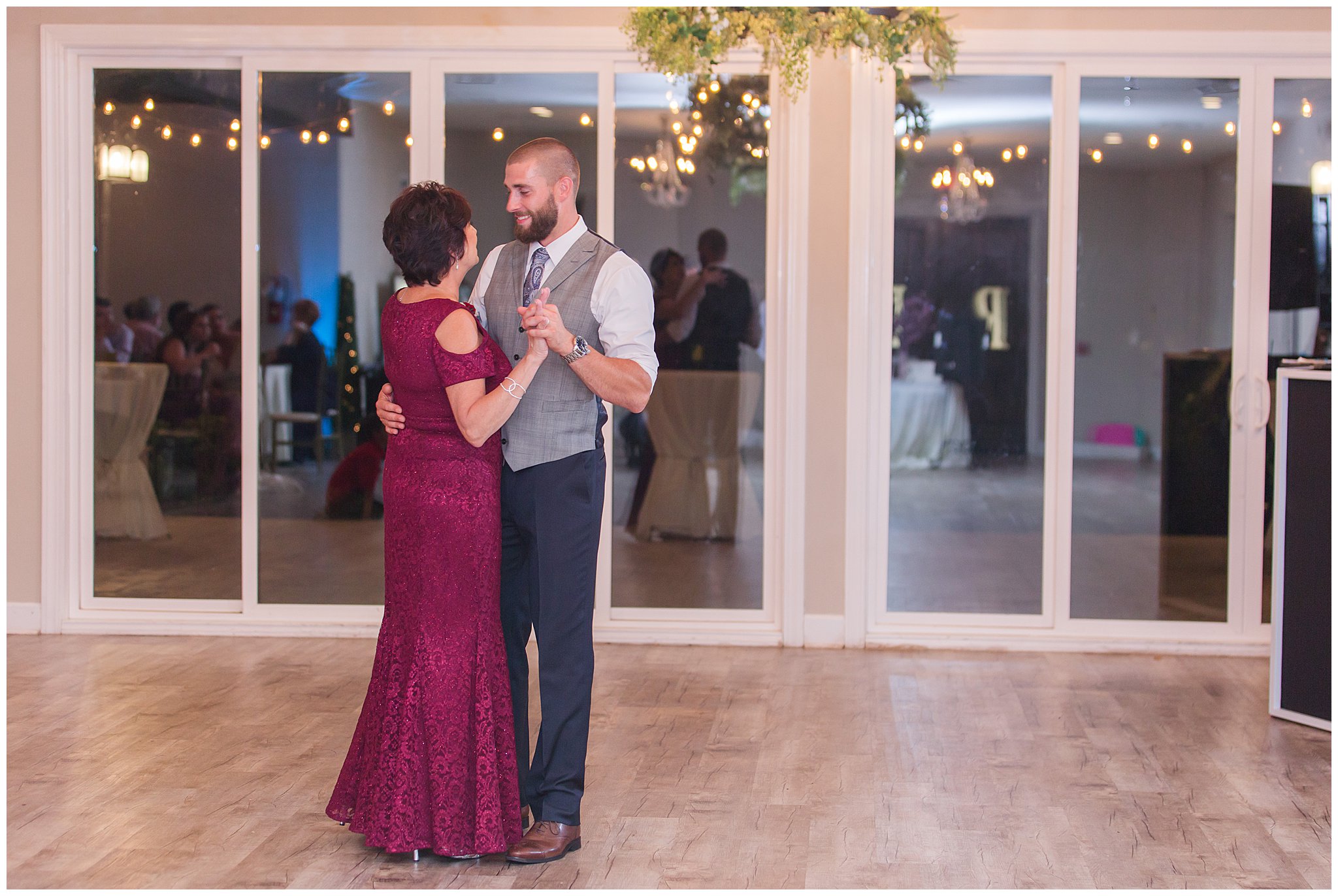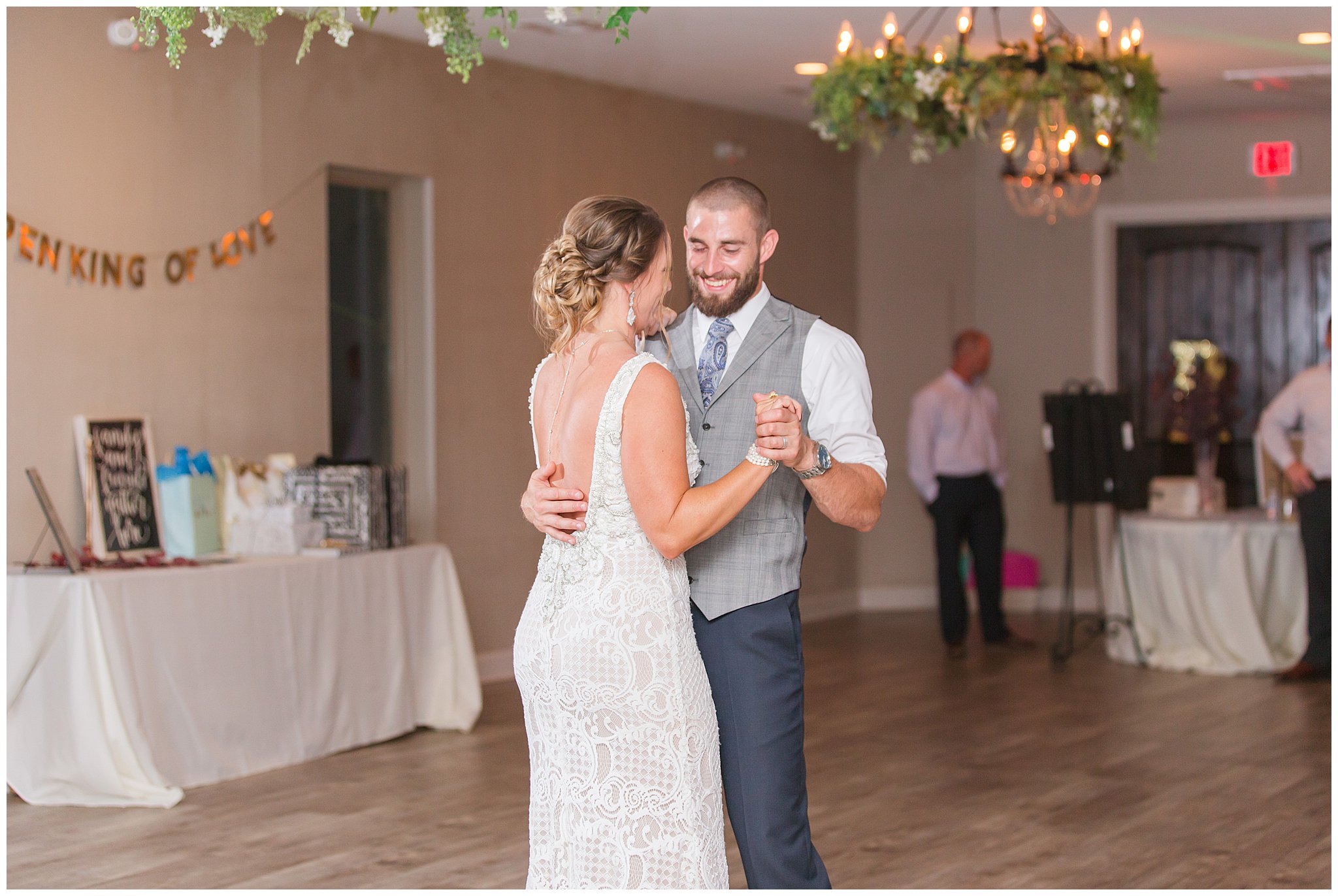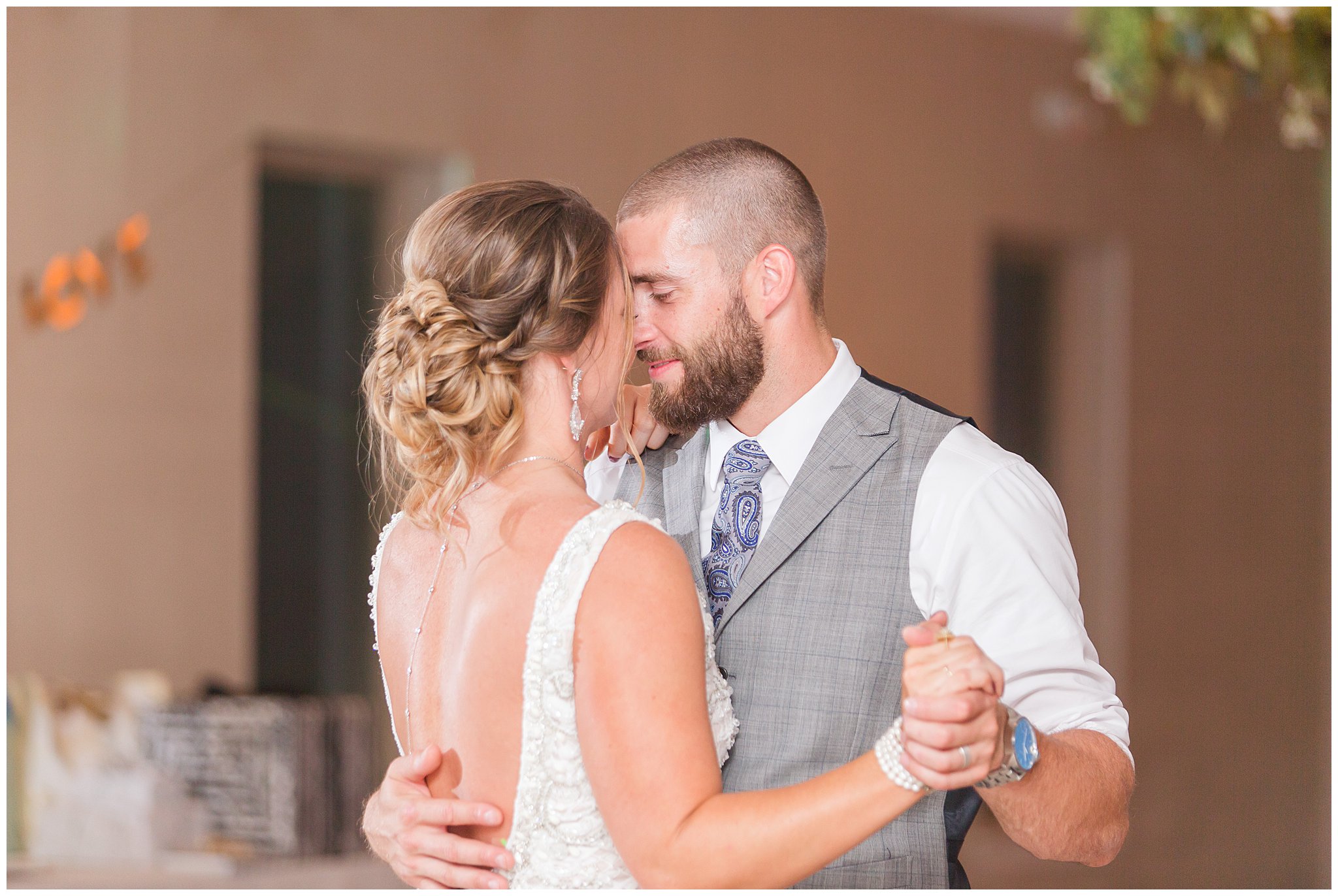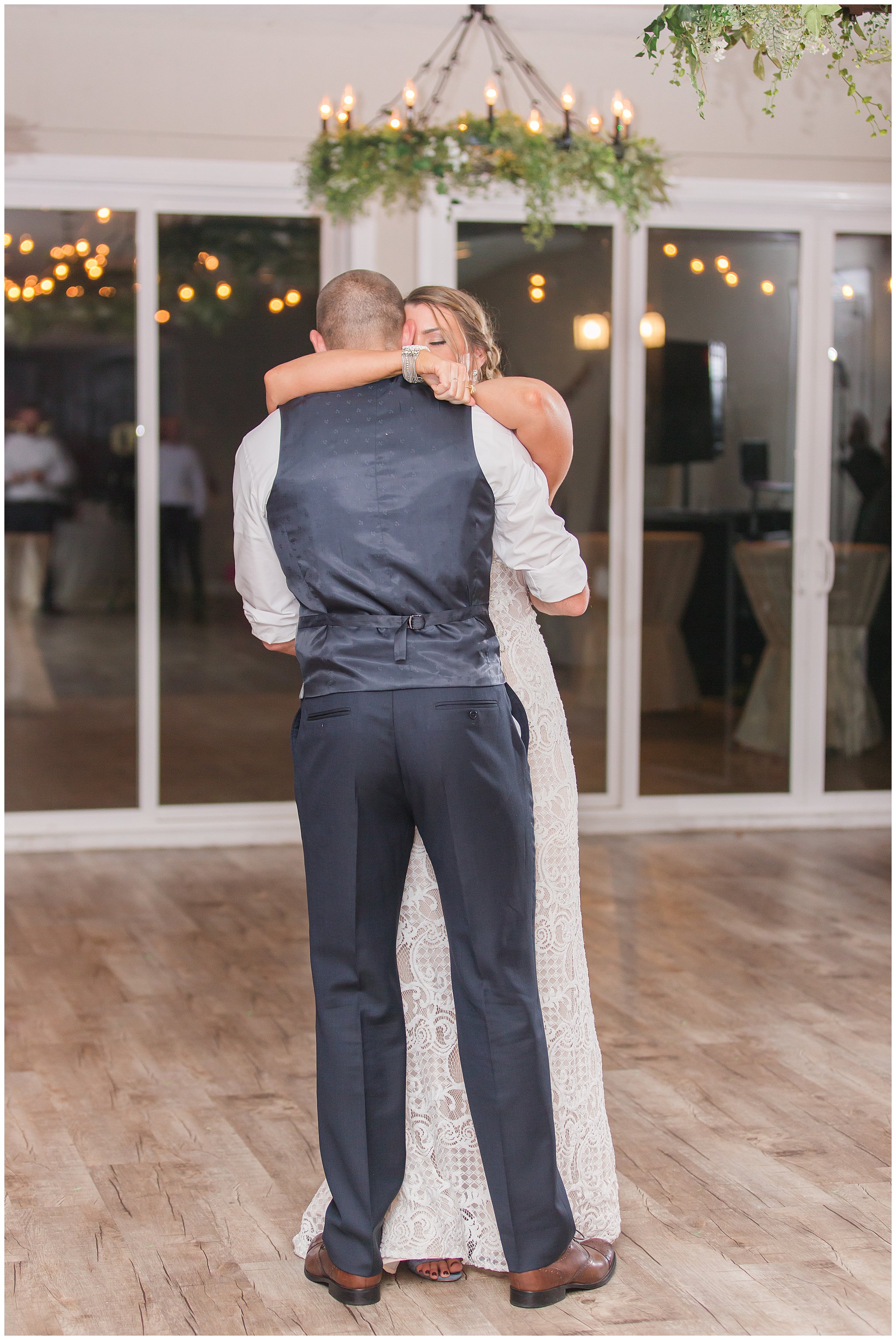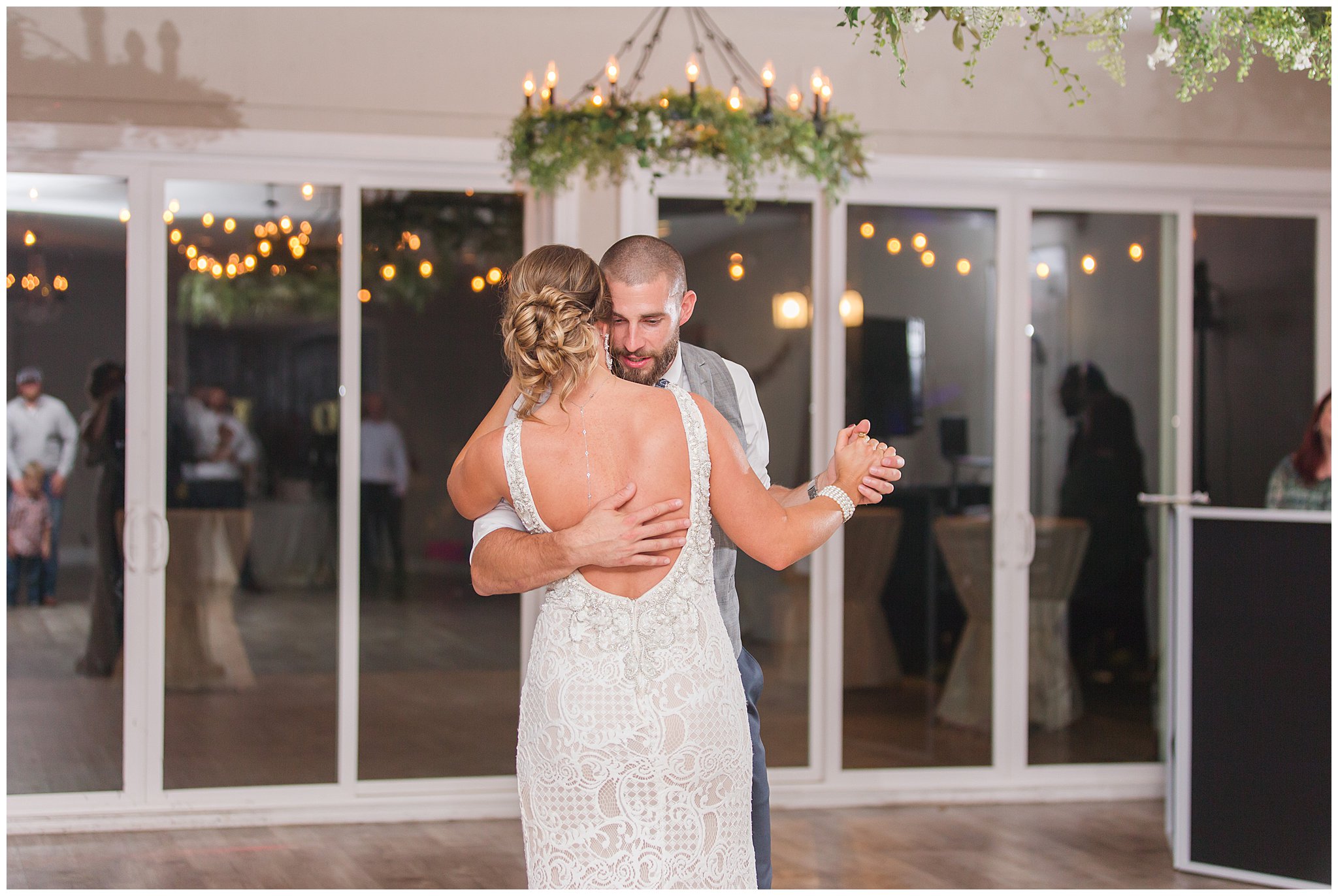 As a first for me this couple was sent off with Wishing Lanterns! I was very special to see them light one together and then send it off with a kiss.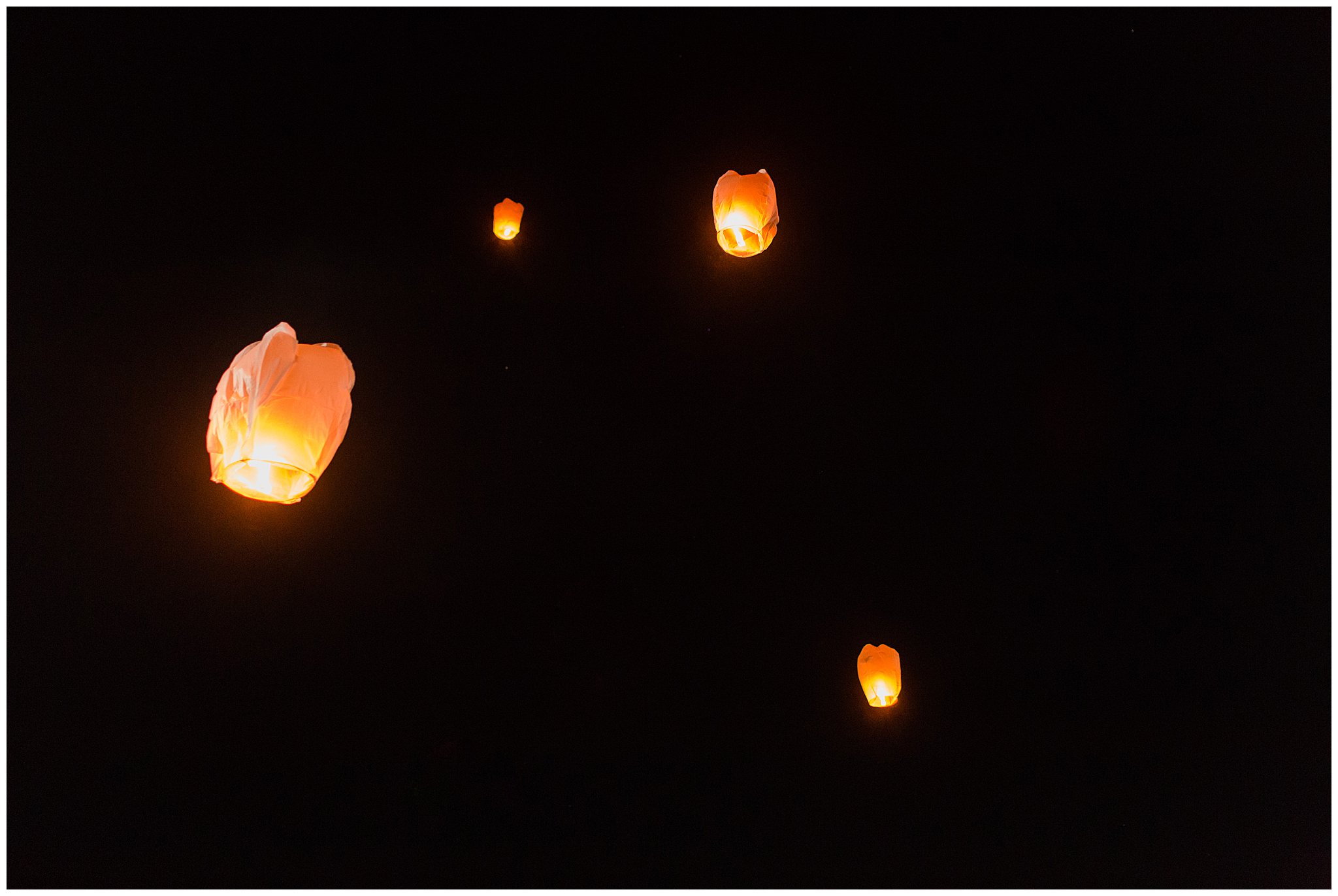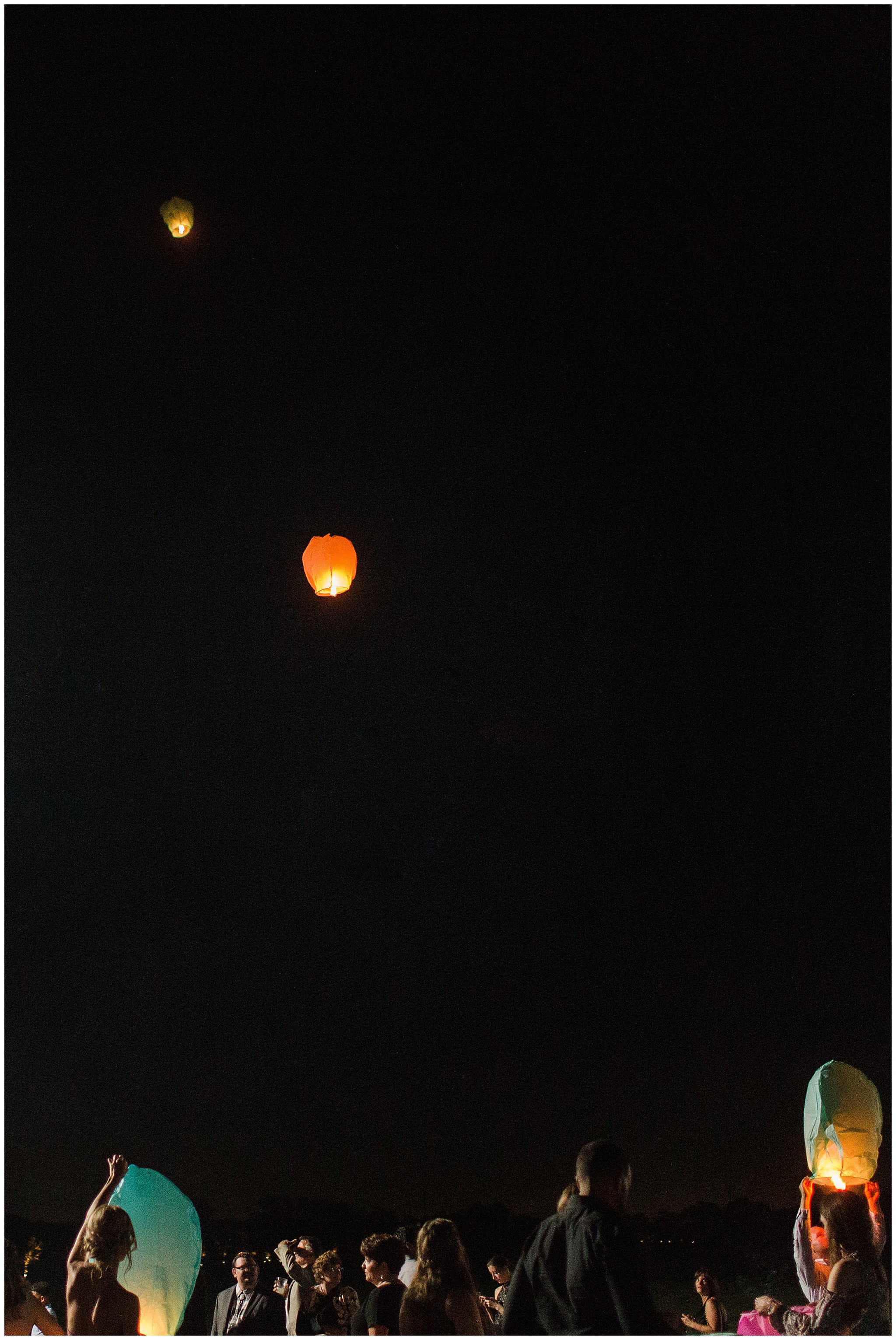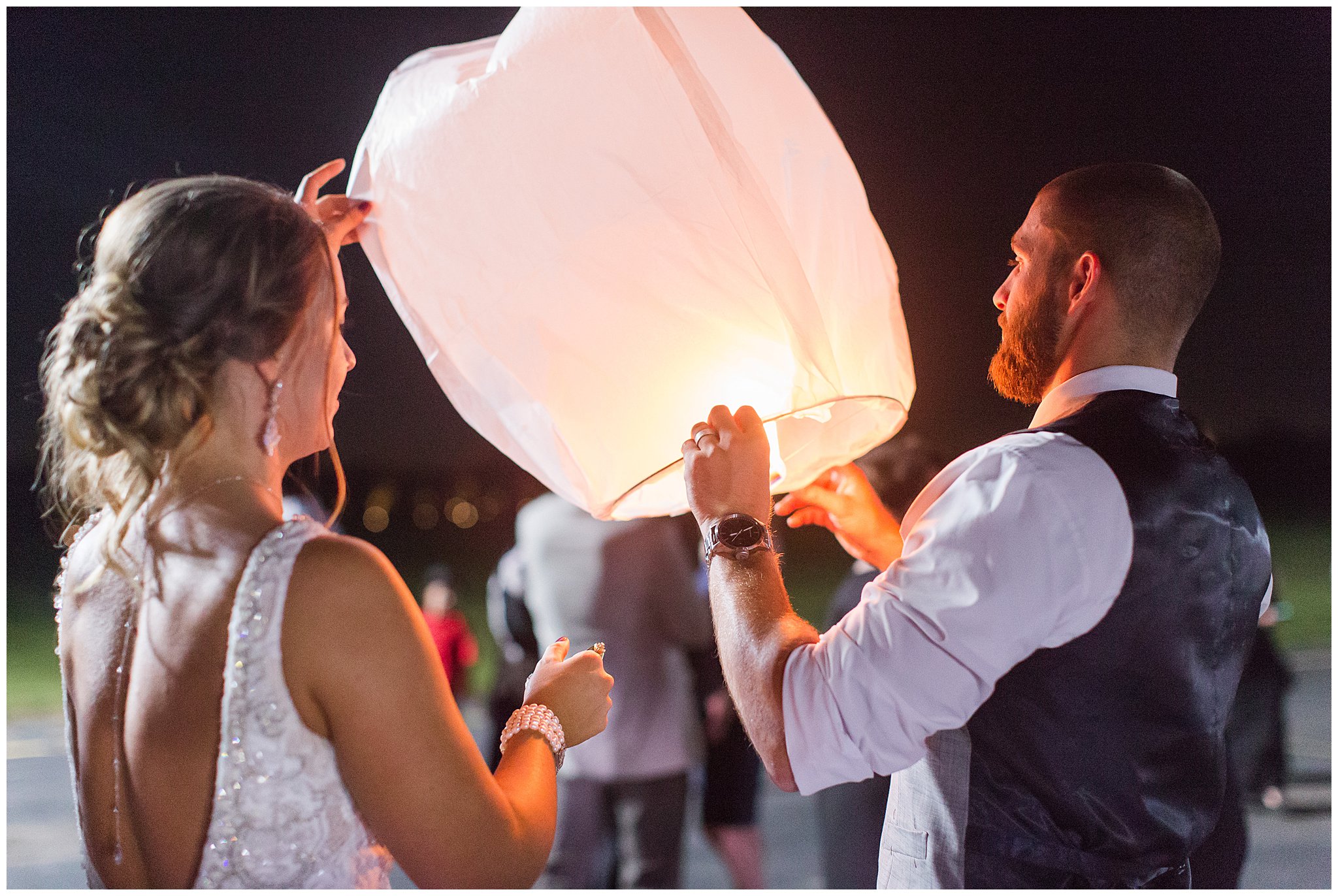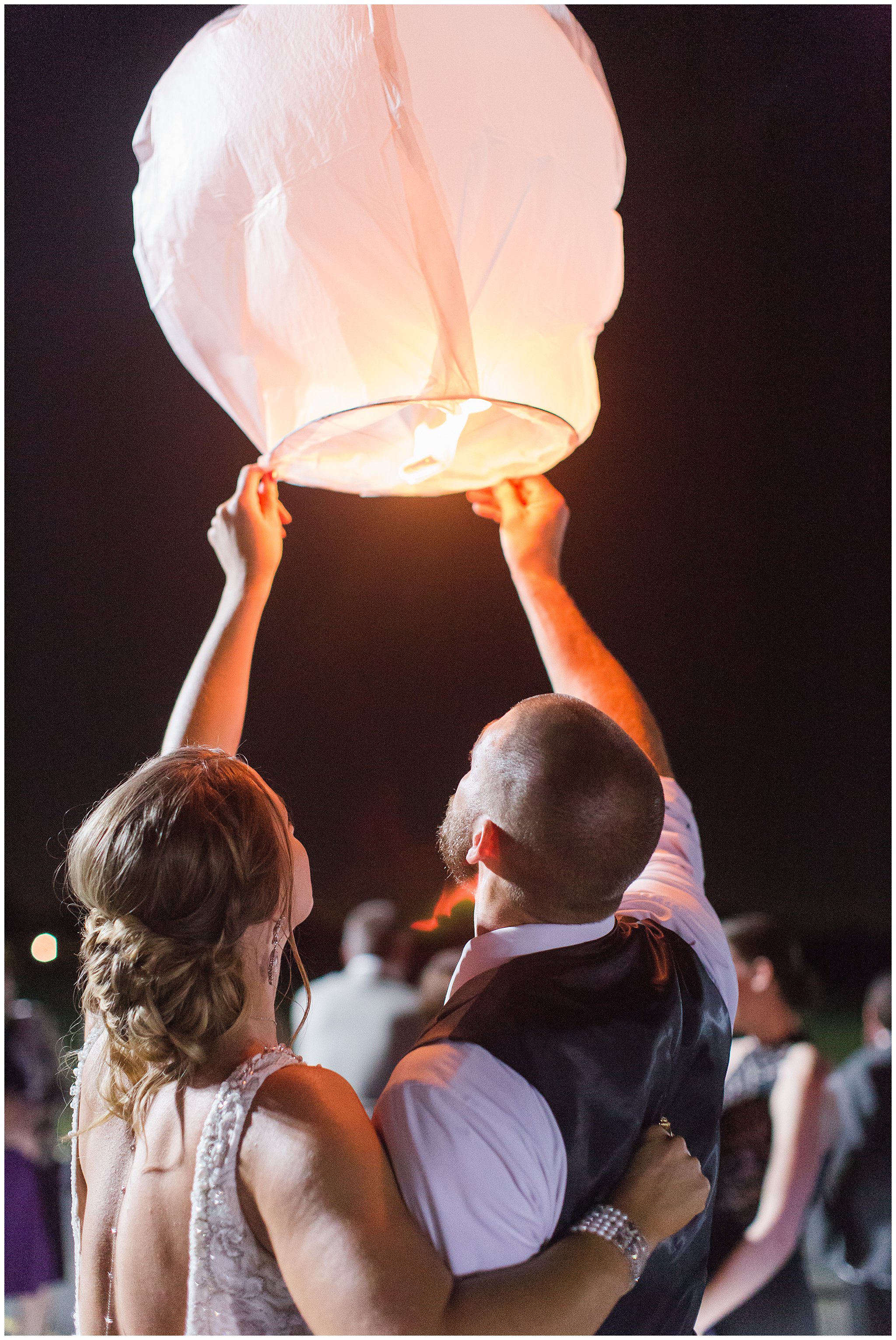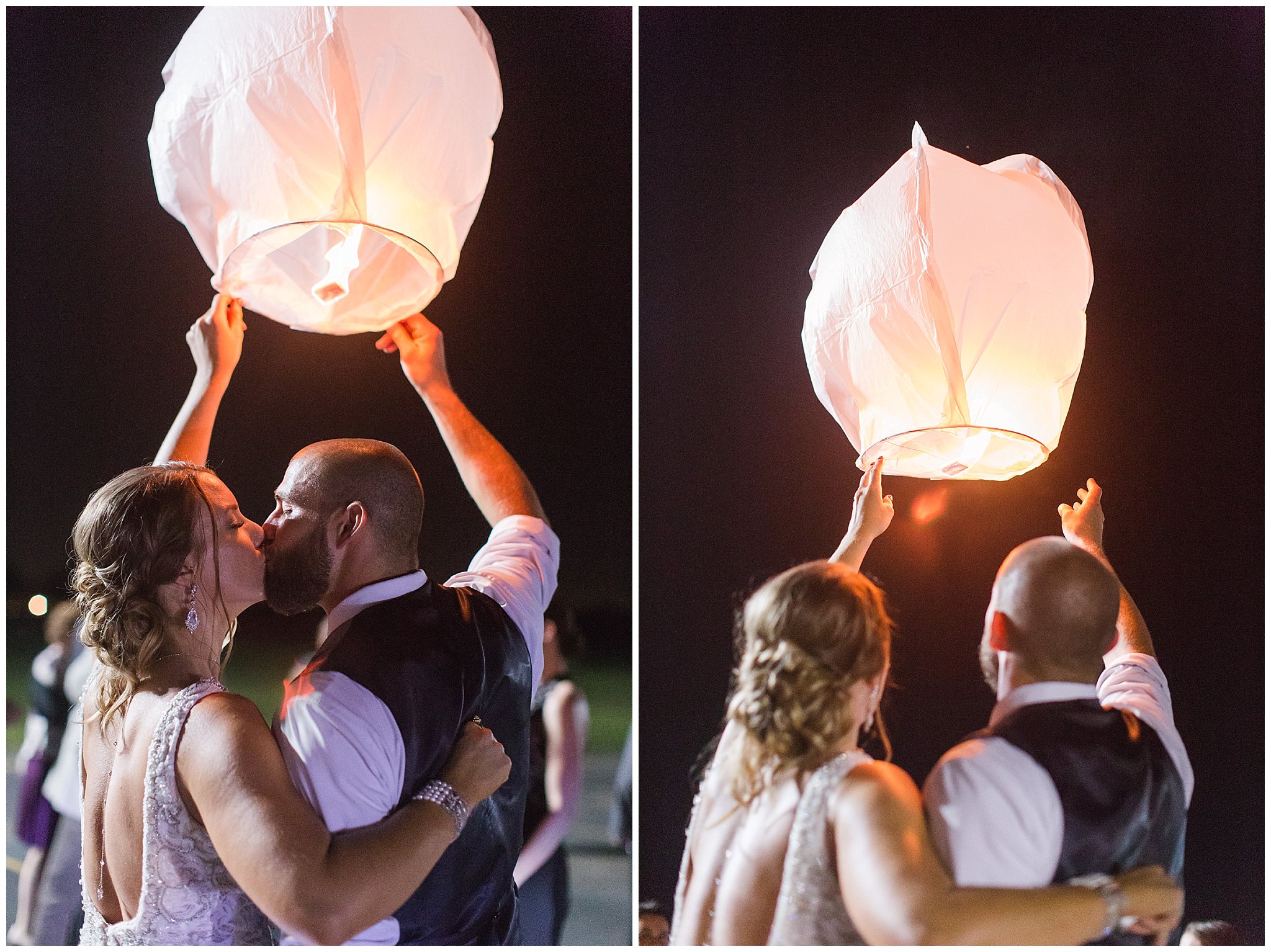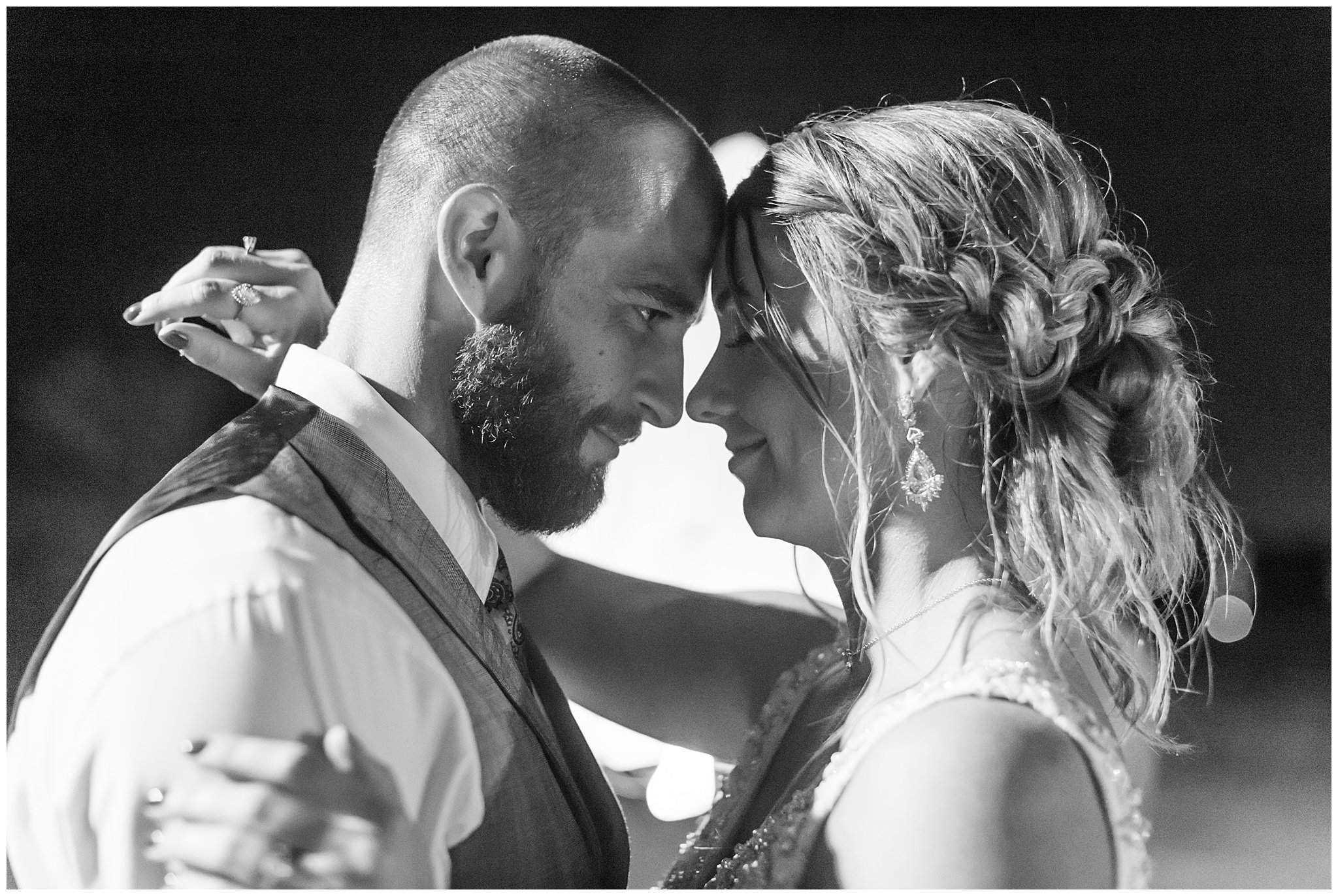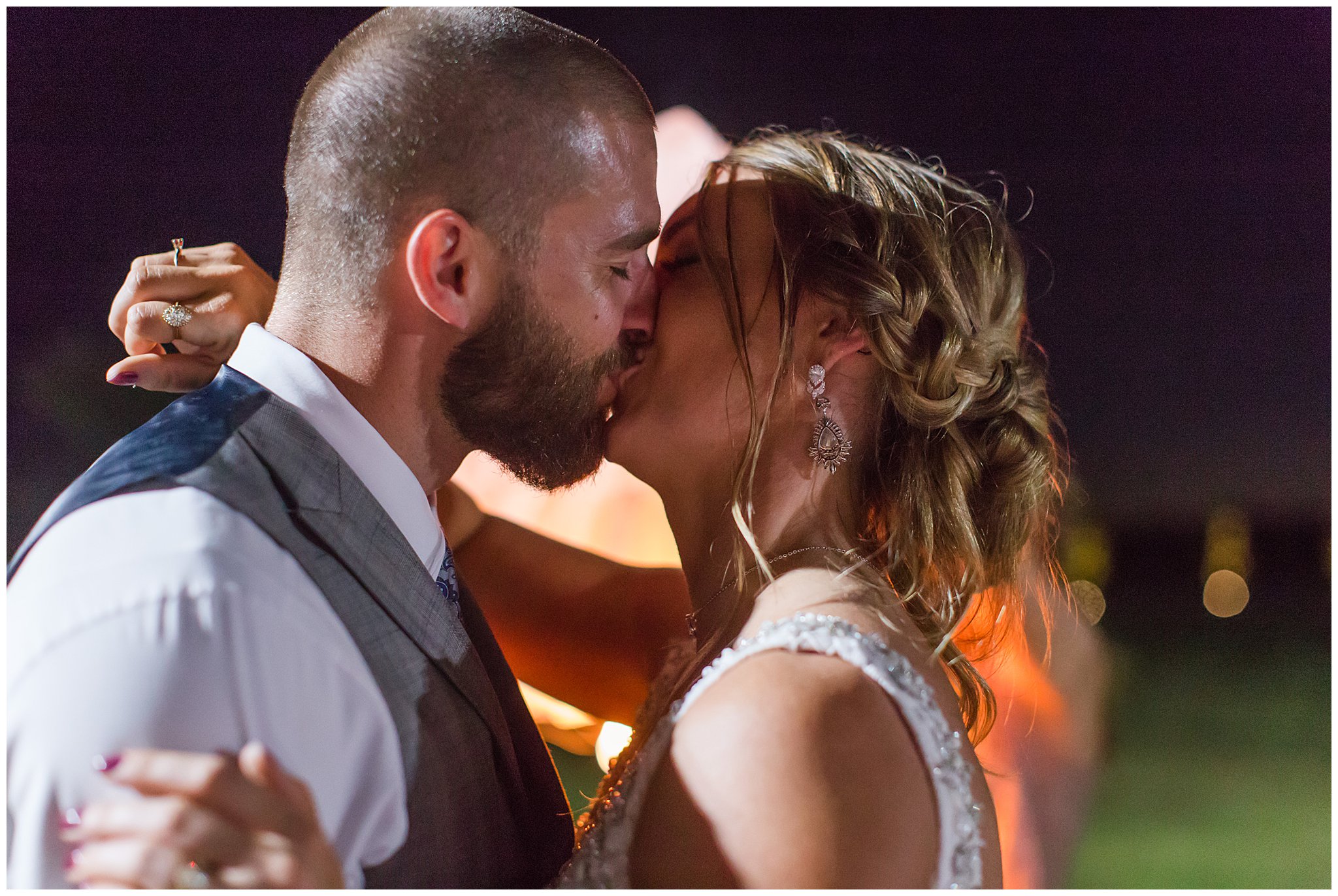 Katie + Ryan, Thank you so much for finding me on the interwebs! I'm so glad I got to see your union before my baby arrives!
The team that made it all a reality:
Bride's Dress – Gowns of Grace Dallas
Florist –  KD FLorist
Venue – White Oaks on the Bayou 
DJ –  Kanonazo
Catering – Roaming Hunger